Oracle Cloud BI Reports
This article discusses the steps to design and develop an Oracle Cloud BI report and the various options available.
Join the DZone community and get the full member experience.
Join For Free
Oracle Cloud applications are gaining space in the industry at a fast pace and as more implementations happen in Oracle Cloud, it has become important to query the data in the cloud and develop reports based on business requirements. Here are the steps to develop a cloud BI Report:
Login to Oracle Cloud Applications and Go to Tools in the Navigator and click on Reports and Analytics. Click on Browse Catalog to launch the BI workspace.
Select the "Custom" folder to create your own folder to keep reports.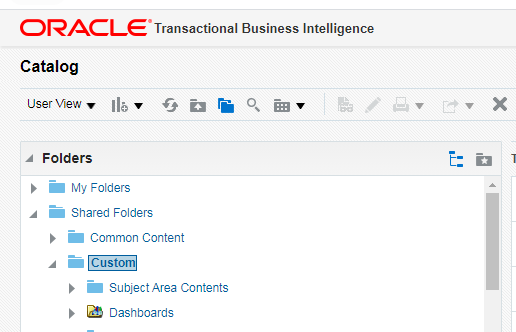 Click on "Folder" to add a new folder.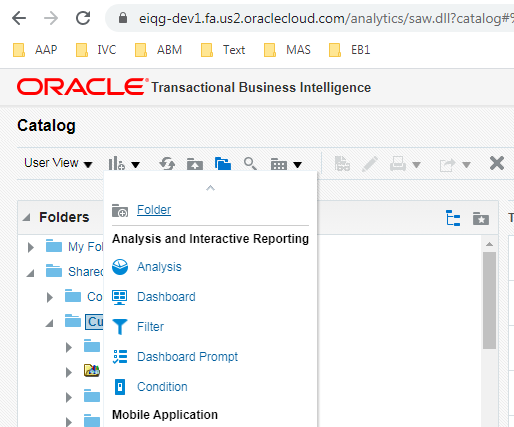 Select your folder (Demo 1) and click on Data Model to add a Data Model for your report.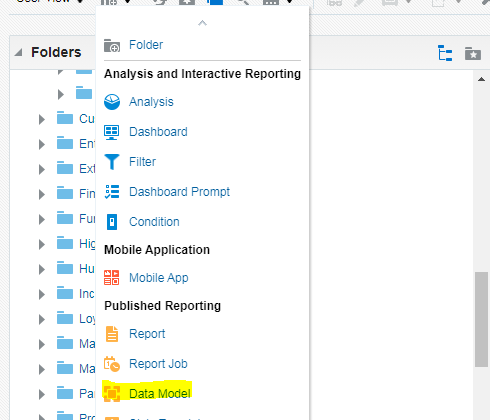 Clicking on Data Model launches the below page. You can use any of the below data sources to gather data for your report. You can also create a heterogeneous report with data coming from multiple data sources (for example, SQL queries and web services). In this article, we will use a SQL query as a data model.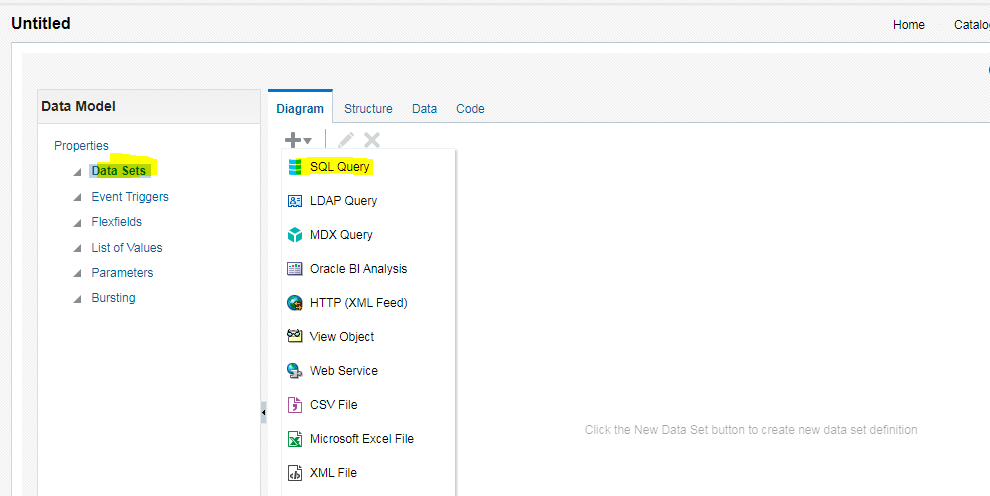 Click on SQL Query to add the SQL statement as shown below. Make sure that Data Source is selected as the "ApplicationDB_FSCM." If you are not great with queries, you can also launch the Query Builder tool to select the tables, columns, and joins you want to use and Oracle can prepare a SQL statement for you.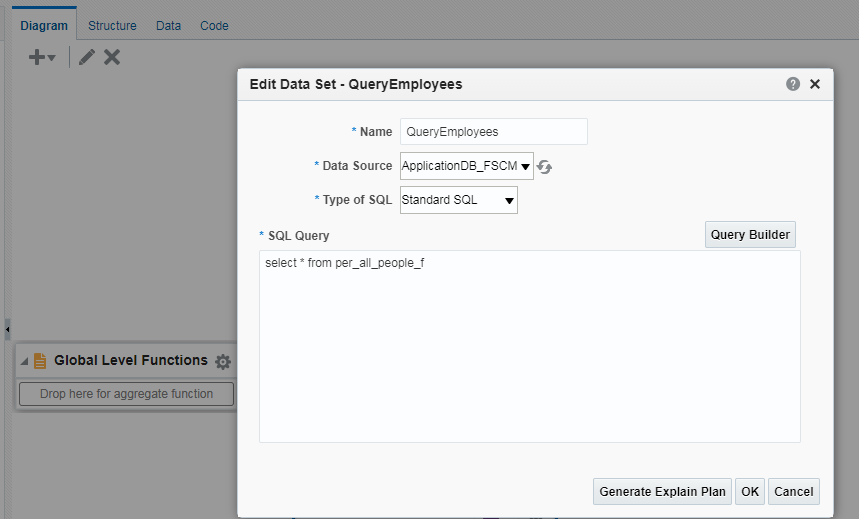 Click on "Generate Explain Plan" to review the cost. For example, the Explain Plan for above query is below.
Click OK to review the output of this query. Click on the Data tab to get the XML view of the data.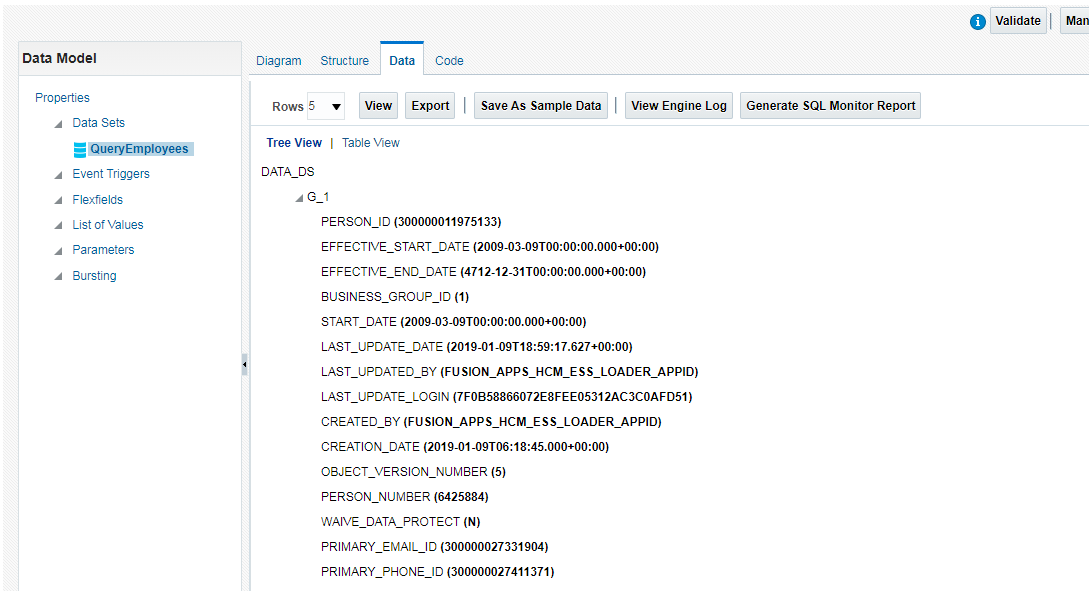 Click on "Table View" to get the tabular output. You can export the data (up to 200 records) in an XML file format to create a BI template to generate reports.

Click on "Save As Sample Data" to save the sample data in the Oracle Cloud Database. This is required if you want to develop a BI Report using Oracle's user interface (which we will see in subsequent steps).
Click Save to save your Data Model changes.

Click on the "Create Report" button to develop a Report, which can be used to export the data as well as part of your business process (for example Shipment Report).

Oracle lets you upload your own BI template (RTF or Excel) and also provides a Guiding option to develop a report. Nex upt, we will discuss Oracle provided option to design a report.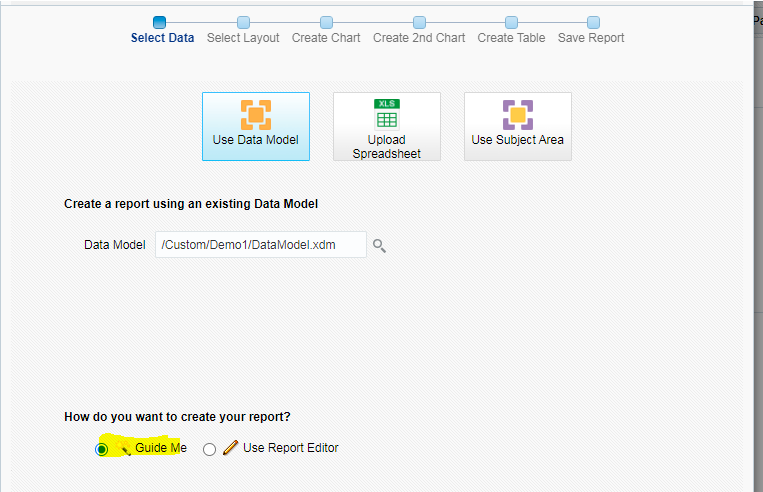 You can select the layout type from the below options. To move forward, select Portrait and Table Layout and click Next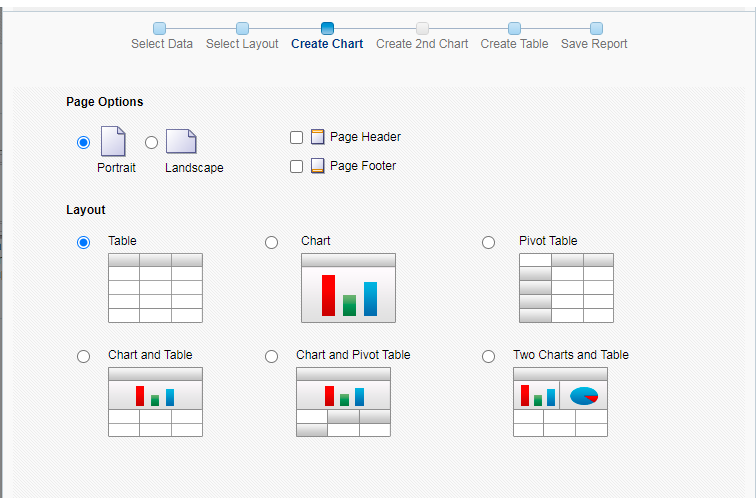 On this screen, select the data fields you want to display in your report and drag them to the right side as shown below.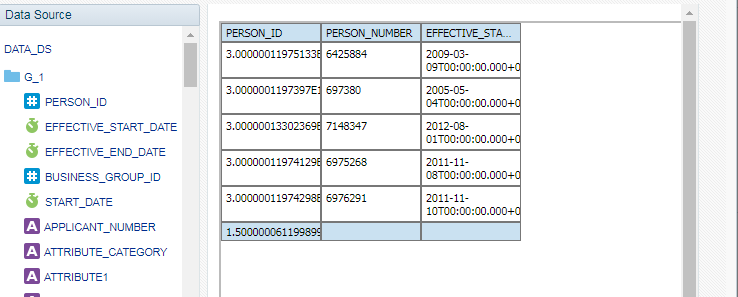 Click Next and select "View Report" and Finish. Save your report in the same folder and click OK.
You can export the data by navigating to Settings-> Export->Excel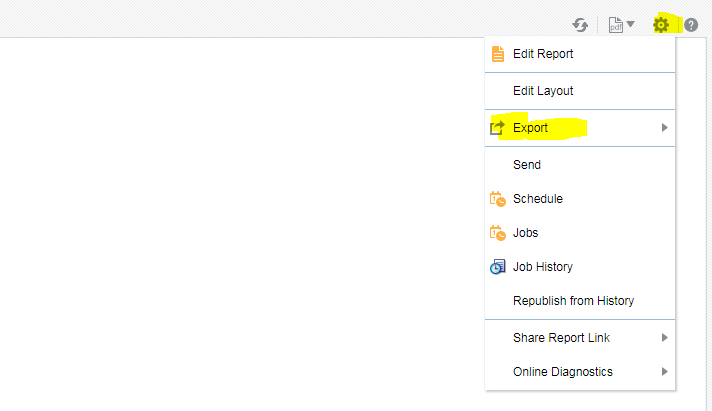 Here is the sample output in Excel format: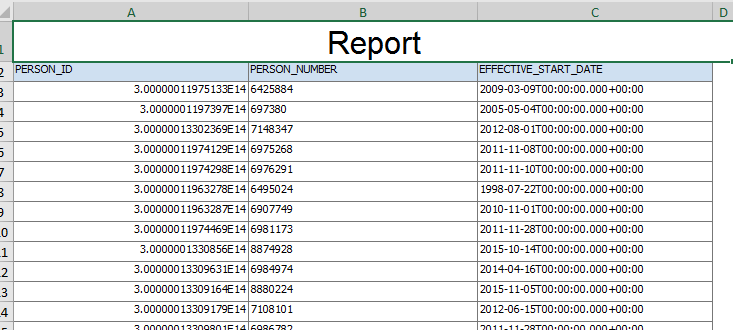 You can also schedule this report and share the report link with business users.
As you can see, we can use various options provided by Oracle to quickly generate a report based on our requirements and customize the layout.
I hope this is a helpful article for your work.
Topics:
oracle cloud,
oracle,
cloud,
bi
Opinions expressed by DZone contributors are their own.