Overview of Anypoint Platform
DZone 's Guide to
Overview of Anypoint Platform
Let's look at a high-level overview of Anypoint Platform.
Join the DZone community and get the full member experience.
Join For Free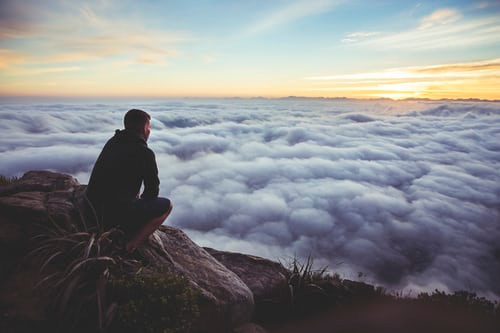 Overview of Anypoint Platform
What Is Anypoint Platform?
Anypoint Platform is a unified, hybrid, highly productive integration platform that allows developers to create a seamless application network of applications, data, and devices.
You might also enjoy: Major Release of Anypoint Platform
Anypoint Platform provides us the runtime, tool, framework and library (central repository) for our APIs and applications.
Runtime to run and deploy our applications in the cloud or on-premise.
Tools and framework for creating an API and building simpler Mule Applications (for complex applications we go for Anypoint Studio).
Library to store our assets (APIs and applications) where we can view and test them, and it can be reused by other developers in the organization.
An Anypoint Platform has the following components:
Design Center
A Design center is the development environment for a Mule application as well as for our API specification. In Design Center, we can create API's with the help of RAML (RESTful API Modeling Language), a YAML based language, and simple Mule Applications in the flow designer component.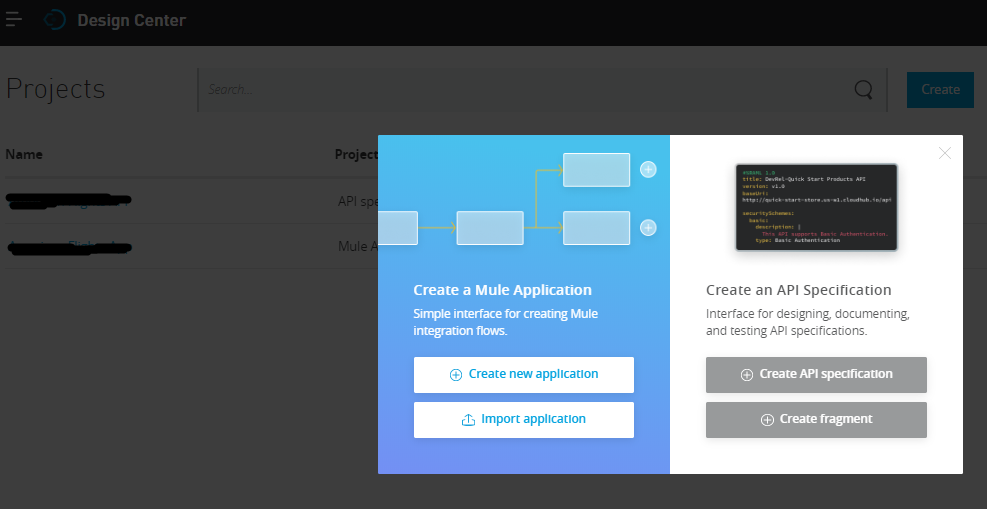 Anypoint Exchange
Anypoint Exchange provides us the benefit of being able to share, discover, and incorporate assets and resources into our Integration or Application.
It helps us:
Create API developer portals
View and test our APIs
Simulate data to API, also called as Mocking Service
Create assets
Anypoint Exchange is a home to a complete listing of resources such as Connectors, Templates, Examples, APIs (REST, SOAP, HTTP), API spec fragments, and much more.
We can connect to Anypoint Exchange through Anypoint Studio and download and install connector examples or APIs and use them per our needs.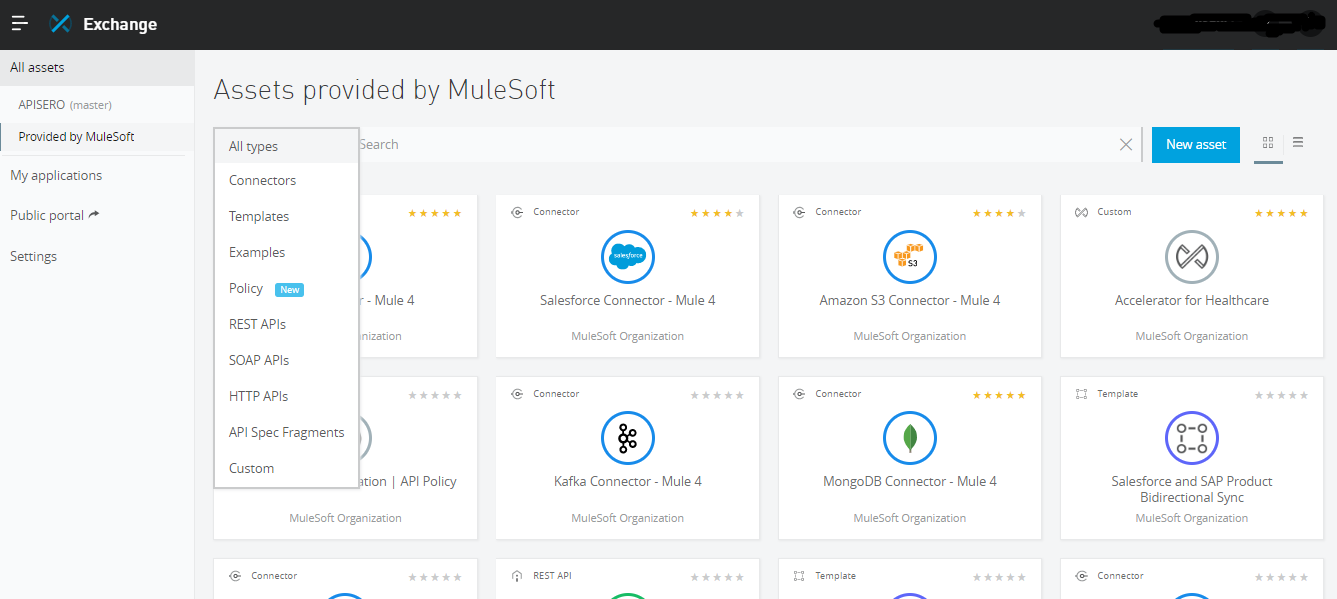 Access Management
Access Management configures access and permissions within your organization and, depending on the access level, manages the users and their roles.
As the administrator of your organization or one of its business groups, you can enable, disable, or delete users. You can also invite new users and also manage existing users of your organization.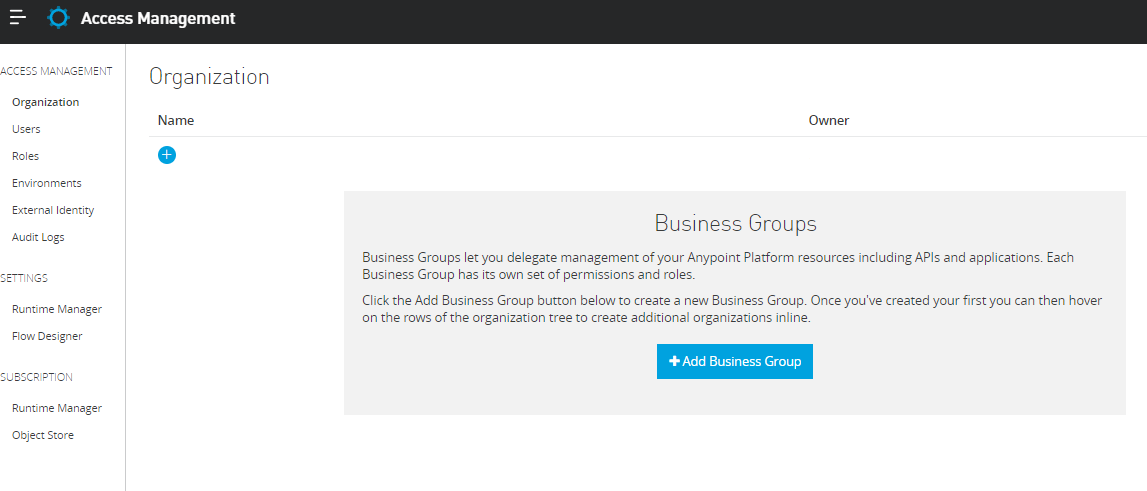 API Manager
API Manager is the component of Anypoint Platform that helps in managing the APIs for an organization. API Manager helps us to apply different policies to our APIs that limit its use and secure it from external users.
The automated policies feature inside the API Manager allows the administrator to apply the same set of policies to all the APIs deployed to an environment in an organization. It helps the user to deploy the API with confidence as he no longer has to apply policies to the API and he knows that the environment in which he is deploying will have necessary policies applied to it.
To learn more about Automated Policies, you can refer to this article.
An API Manager can also keep track of an API throughout its lifecycle through the Autodiscovery Scheme. We just need to configure the Autodiscovery tag of our API with its Mule Application in the studio and deploy then deploy it.
To learn more about API Autodiscovery, you can refer to this article.

Runtime Manager
Runtime Manager allows us to run, deploy, and manage our deployed applications from a central location, whether they are running in CloudHub or on-premise or on the Runtime fabric.
Runtime Manager is specially designed for Mule Applications for deploying them to various available Mule runtime instances in CloudHub virtual worker or an on-premise server or Runtime fabric.

Note: I have not deployed any application. This is my trial account. So it is not showing any application.
Anypoint Visualizer
Anypoint Visualizer displays views of different aspects of application network graph. It provides a real-time graphical representation of the APIs and the Mule applications that are running and discoverable.
It collects the data from the APIs, Mule applications, and proxies deployed to CloudHub or standalone mule runtime engine to discover all incoming and outgoing connections through an embeded plugin.
To know more about what it is and how it works, you can refer to my previous article on Getting Started with Anypoint Visualizer.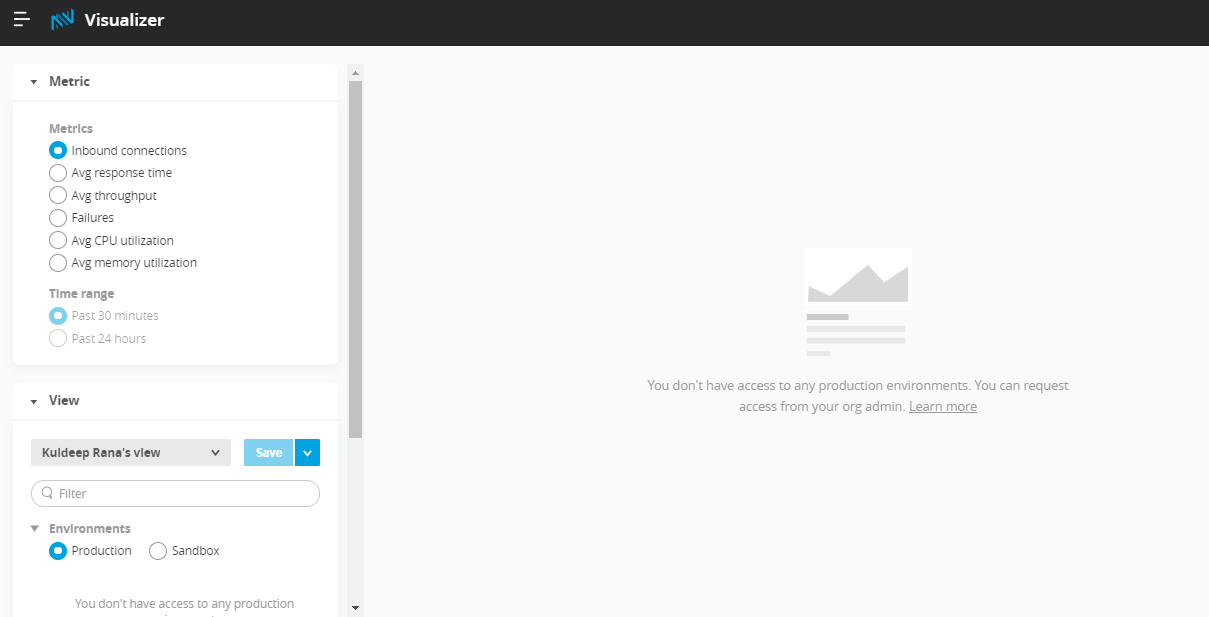 Anypoint Monitoring
Understanding the state of your infrastructure is very important for ensuring the reliability and stability of your services.
Therefore, Anypoint Monitoring provides visibility into integration across your Application Network graph. It provides feedback from the Mule flows and components in your application network graph.

Secret Manager
Secret Manager uses secure vault technology to store and control access to private keys, passwords, certificates, and other secrets.
Use Secret Manager to write, read, manage your secret, keys, Transport Layer security Certificate (TLS), and many other documents.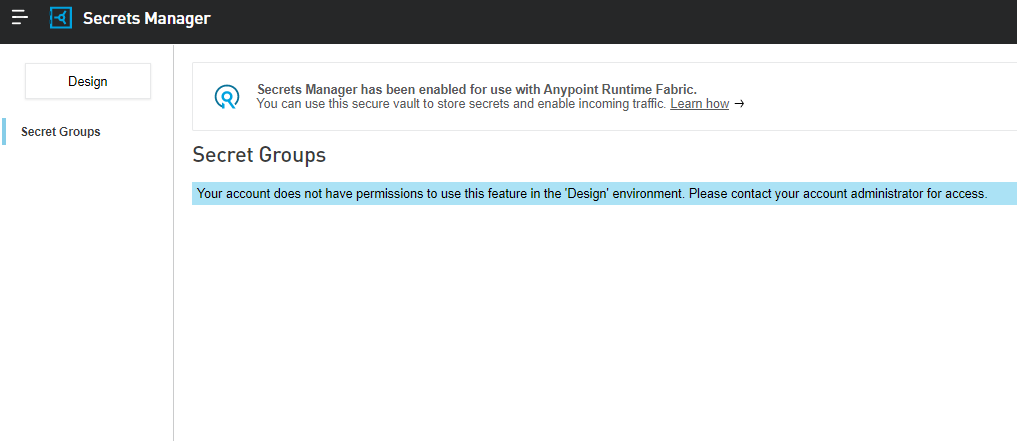 Thank you, and keep learning!
Further Reading
How to Leverage the MuleSoft Anypoint Visualizer
Topics:
integration ,mule 4 ,mule 3 ,anypoint exchange ,anypoint platform ,anypoint runtime ,anypoint mulesoft ,anypoint platform review
Opinions expressed by DZone contributors are their own.
Integration Partner Resources