Popular IoT Development Platforms: 2021 Edition
IoT development platforms are considered as the most important component of the IoT landscape. Read about 3 popular IoT development platforms to use in 2021.
Join the DZone community and get the full member experience.
Join For Free
The Internet of things or IoT is a real trend that is apparently gaining popularity among other things. We all might have heard about the buzzword 'IoT' at some point in our lives either from a friend, a blog post, or people walking by on a sidewalk. IoT is all about 'physical devices connected to the internet,' in other words, 'Simply, the Internet of Things is made up of devices — from simple sensors to smartphones and wearables — connected together,' Matthew Evans, the IoT program head at techUK describes IoT in a nutshell.
The Brief History of IoT
The year 1999 is considered huge for IoT. The term 'Internet of Things' was coined by Kevin Ashton, executive director of the Auto-ID Center. According to British tech pioneer, Kevin Ashton,
'What the Internet of Things is really about is information technology that can gather its own information. Often what it does with that information is not tell a human being something, it [just] does something.' Addtionally, 'The IoT integrates the interconnectedness of human culture — our 'things' — with the interconnectedness of our digital information system — 'the internet.' That's the IoT,' Ashton told ZDNet.
In 2005, the UN's International Telecommunications Union ITU published its first report on the topic stating, 'A new dimension has been added to the world of information and communication technologies (ICTs): from any time, any place connectivity for anyone, we will now have connectivity for anything. Connections will multiply and create an entirely new dynamic network of networks — an Internet of Things.' Finally, in 2008, the Internet of Things was born. Manufacturing businesses initially took a liking to IoT in the form of M2M (Machine to Machine). But the applications are now making their way into our homes and offices with smart gadgets.
Surprising Stats About IoT


A report by Mordor Intelligence forecasts that the global market for IoT, which was valued at $761.4 billion in 2020, will surpass $1.38 trillion ($1,386.06 billion) by 2026
In 2021, there are more than 10 billion active IoT devices.
It's estimated that the number of active IoT devices will surpass 25.4 billion in 2030.
83% of organizations have improved their efficiency by introducing IoT technology.
IDC predicts that data generated by connected IoT devices globally will grow from 17.3 zettabytes (ZB) in 2019 to 73.1 ZB by 2025.
The truth is IoT is a broad concept that normal human beings can't even begin to comprehend. Starting from smart toasters and mirrors to Google and Levi's unveiled internet-connected jacket: the possibilities in IoT are quite overwhelmingly limitless and exciting. Having said that, due to its remarkable tendencies many companies are moving towards IoT development for an extra buck. Potential companies are building smart IoT solutions and bringing them digital products using IoT platforms, firmware, and sensors.
Now, let's have a look at some of the top platforms that are most popular among IoT development companies.
IoT Development Platforms
1. Azure IoT
Almost everyone in the tech world is familiarized with Microsoft's product Azure for cloud computing and IoT. It is one of the most favored end-to-end IoT development platforms as it lets companies build IoT products rather quickly and efficiently. They offer two solutions under the umbrella of IoT: Azure IoT Suite and Azure IoT Hub.
Azure IoT is facilitating the development of large-scale enterprise solutions to provide data-rich IoT services. Companies can easily build comprehensive IoT solutions as it offers a set of open-source SDKs, samples, preconfigured solutions, and tools. Additionally, it is exceptional for building customized IoT solutions through preconfigured IoT solutions to save valuable time. You can also check out Azure IoT and Mobile sample application: My Driving.
Features:
Offer highly secure communication between IoT applications and the device it is connected to.
Cloud-hosted solution with per-device authentication.
Compatibility with other Azure solutions such as Azure stack for developing IoT applications.
Secure device updates and more.
User-friendly, easy to learn with good community support.
2. AWS IoT
Amazon web services offer a number of tools for IoT development. Just like Azure IoT, it supports serverless architecture meaning companies can connect IoT devices to the AWS cloud without having to manage servers. Since security is of utmost importance in this digital age, AWS IoT has expansive security mechanisms, like encryption and access control to device data, including service to continuously monitor and audit configurations.
Moreover, it offers a number of IoT services such as FreeRTOS and AWS IoT Greengrass for device software and AWS IoT Core, IoT defender and IoT device management for connectivity and control, and other AWS IoT analytics services. AWS IoT can easily be integrated with other AWS products for developing scalable applications.
Features:
Has the ability to process large volumes of data/messages.
Reliable and secure.
IoT applications can track and communicate even when not connected.
Seamless integration with AWS Lambda, Amazon Kinesis, and Amazon QuickSight, etc.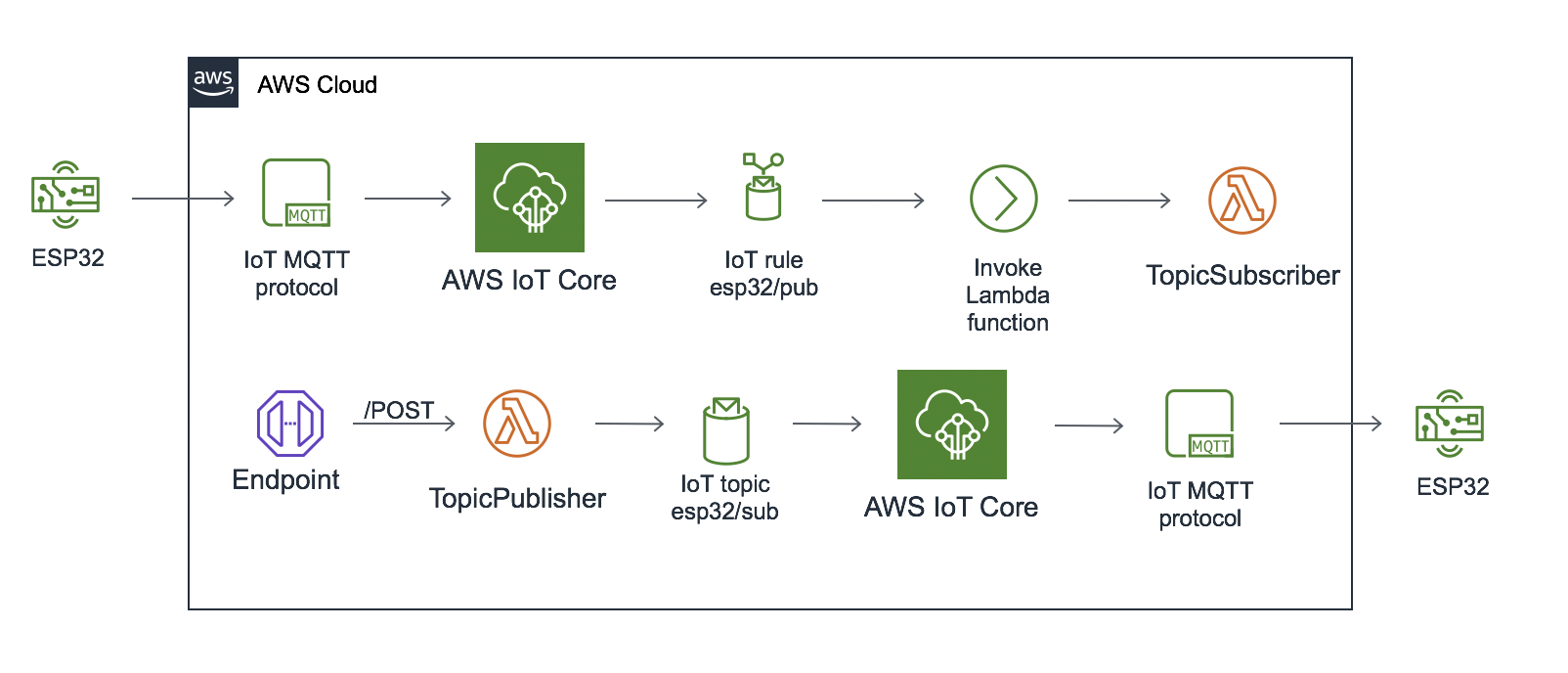 3. IBM Watson's IoT
The Internet of Things possesses unlimited opportunities. Similarly, IBM's IoT platform is capable of equipping devices with sensors to send data to the cloud. IBM's IoT is quite popular among global industries such as automotive, pharmaceutical, logistics, and manufacturing. The platform helps companies to quickly scale and adapt to the changing digital ecosystem without undermining security, privacy, or risk levels through its blockchain service. Additionally, companies can leverage analytics services for visualization and AI-driven analytics.
IBM offers 4 main IoT products: Watson IoT Platform, IBM Maximo®, IBM TRIRIGA®, IBM Engineering Lifecycle Management for enterprise asset management, facilities management, and systems engineering.
Features:
Experts in their domain.
The use of IoT coupled with blockchain technology increases trust and transparency across systems.
Flexible and scalable solutions.
Reliable and secure.
Gain insights from AI-driven real-time data.
Conclusion
The future of IoT looks bright as it is transforming our everyday lives, steadily changing how we interact with smart devices around us. From TV sets to vehicles, IoT connects everything together and is therefore transforming lives and business operations. Apart from the above-mentioned IoT development platforms, platforms like Google cloud, OpenRemote, Salesforce IoT cloud are also among the popular names. But it all comes down to your business needs, capacity and affordability. Therefore it is important to identify the best framework for the development of IoT applications based on the needs of your project.
Topics:
iot app development,
iot app developers,
iot adoption,
iot app,
iot app development company,
iot application software,
iot application,
iot based solutions
Opinions expressed by DZone contributors are their own.