Programmer Levels [Comic]
DZone's Guide to
Programmer Levels [Comic]
Daniel Stori playfully walks us through the various developer ranks and personalities.
Join the DZone community and get the full member experience.
Join For Free
Easily enforce open source policies in real time and reduce MTTRs from six weeks to six seconds with the Sonatype Nexus Platform. See for yourself - Free Vulnerability Scanner.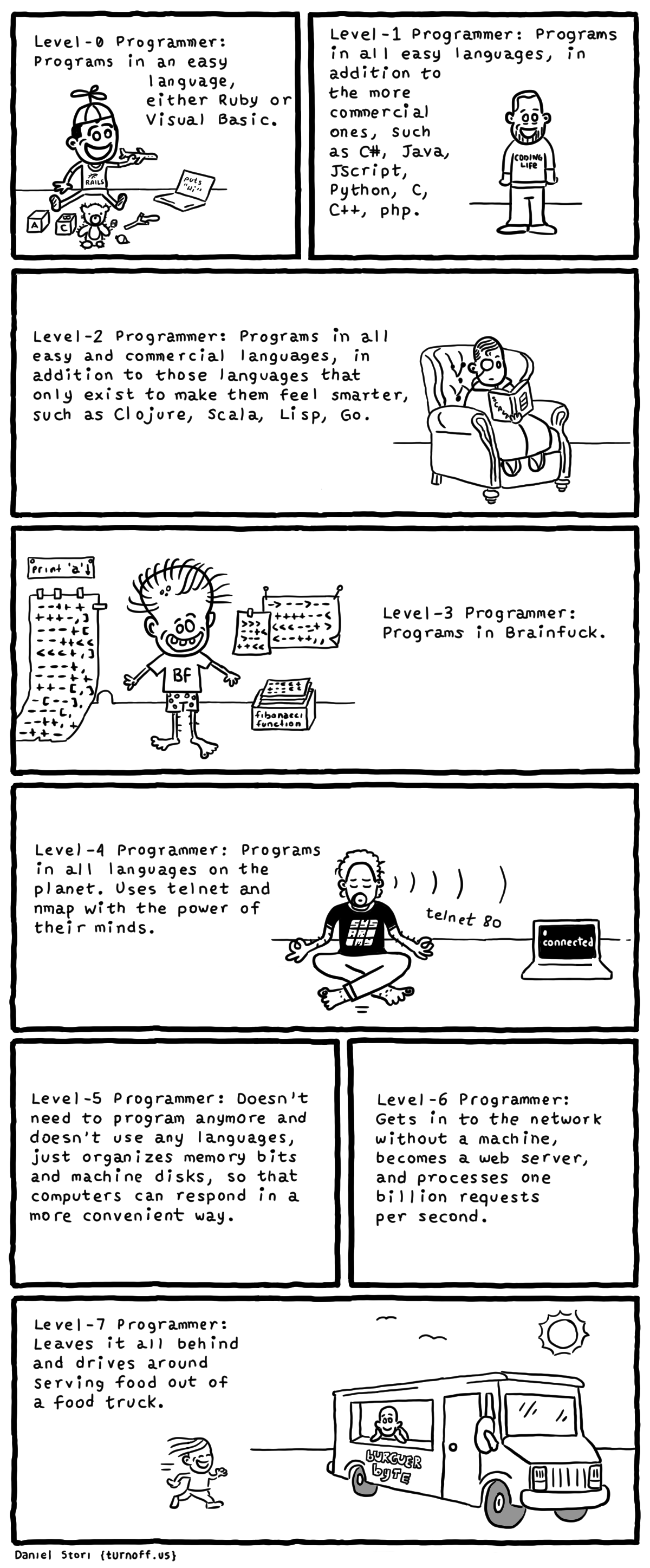 Automate open source governance at scale across the entire software supply chain with the Nexus Platform. Learn more.
Topics:
java ,comic ,ruby ,csharp ,development ,python
Published at DZone with permission of Daniel Stori , DZone MVB. See the original article here.
Opinions expressed by DZone contributors are their own.