Programmers Over Time [Comic]
DZone's Guide to
Programmers Over Time [Comic]
Devs, uhhh... well um, just look after yourselves.
Join the DZone community and get the full member experience.
Join For Free
Adopting a DevOps practice starts with understanding where you are in the implementation journey. Download the DevOps Transformation Roadmap. Brought to you in partnership with Techtown.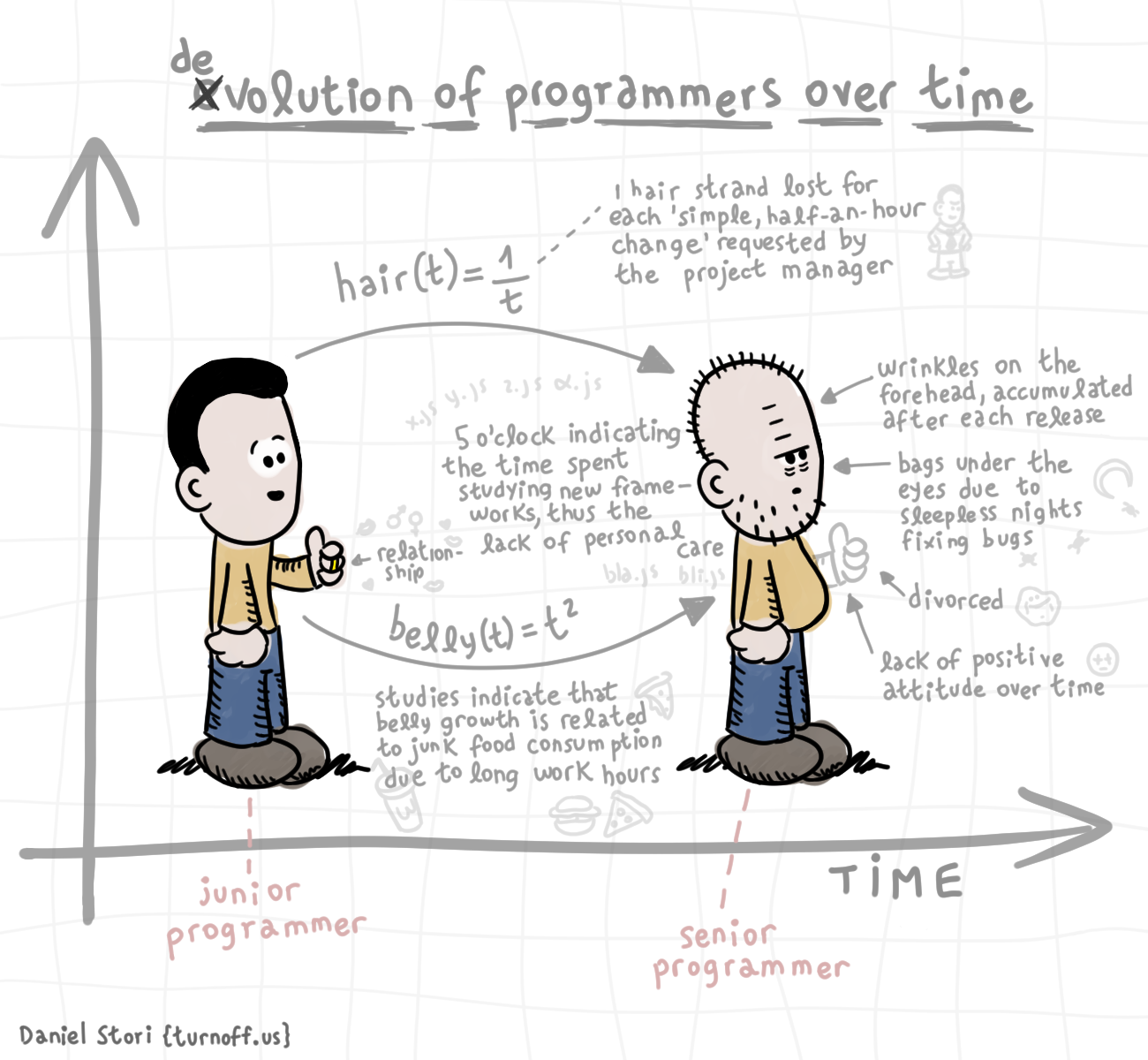 Topics:
comic ,programmers
Published at DZone with permission of Daniel Stori , DZone MVB. See the original article here.
Opinions expressed by DZone contributors are their own.