Putting Top Coding Challenge Solutions to Work Where They're Needed Most
DZone 's Guide to
Putting Top Coding Challenge Solutions to Work Where They're Needed Most
IBM is launching its second Call for Code Global Challenge. Find out how to submit your idea and what's in store for the winner.
Join the DZone community and get the full member experience.
Join For Free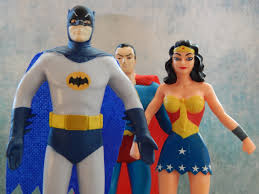 In 2018, more than 100,000 developers from 156 nations donated their time and talent to create original code and IoT solutions. These tackled everything from the California wildfires, earthquakes in South America, hurricanes and typhoons around the world, and flooding in Kerala, India.
When we launched Call for Code last year with creator David Clark Cause, our goal was to inspire developers to build technology solutions that would help our society prepare for, respond to, and recover from natural disasters. The response we received from the developer community around the world exceeded our expectations in every way.
This meant we were really onto something. But if we did the same thing over and over, we would risk losing momentum — the spark of innovation is rare, and often fleeting. For the spark to truly ignite, we had to add some fuel.
To that end, we are continuing our partnership with Call for Code in 2019, and we recently launched Code and Response, a new $25 million, four-year deployment initiative to put open source technologies developed as part of coding challenges such as Call for Code in the communities where they are needed most. Code and Response includes resources to build, fortify, test, and implement solutions at scale.
Through Code and Response, we'll leverage the collective power of externally engaged communities and IBMers across the globe to accelerate the development, production, and implementation of solutions like last year's Call for Code winner, Project Owl.
Project Owl connects victims and first responders in areas without power and access to one another. Users will be able to connect to a mesh network through a series of IoT devices, dubbed "ducks," that will provide access to first responders and the ability to communicate basic needs. Once the network of ducks connects to the broader network, the entire coverage area will have connectivity. The data collected by the network can then be used in an IBM Cloud-powered dashboard that allows first responders to better understand the disaster and plan recovery efforts.
The Owl team is collaborating with Code and Response to scale their solution and ready it for implementation in Puerto Rico and other areas where connectivity is critical. Information Technology Disaster Resource Center joins us as an implementation partner, and more will join us along the way. Project OWL will be the first project we will implement to speed recovery in the wake of natural disasters.
Call for Code 2019 – A New Focus
The 2019 Call for Code Global Challenge again asks developers to create solutions that significantly improve preparedness for natural disasters, offer relief when disasters hit, and improve support during recovery efforts. This year, we're adding an emphasis on individual health and community well-being, seeking solutions to reduce disease risk, improve food and water safety, and address the mental health needs of people impacted by natural disasters.
We're calling on developers to create practical, effective, and high-quality applications based on cloud, data, and artificial intelligence that can have an immediate and lasting impact.
The winners will be announced and awarded in October. The top team will receive a $200,000 grand prize, open source support from the Linux Foundation, and introduction to potential investors. Now, through Code and Response, the winning team also receives development assistance to scale their winning solution and the opportunity to deploy the technology through the IBM Corporate Service Corps and implementation partners.
Get Started
As in 2018, we are making our technology available to everyone along with resources to help get each of you started.
Our content is broken into three domain areas that will help you start building your Call for Code solution. You will find technical content, including code patterns that will allow you to quickly and efficiently take code, fork it, and put it into your software.
To help you ideate on the art of the possible, we also provide content under natural disaster and healthcare categories that give developers background about the challenges faced as well as the role that technology can play in addressing them.
Developers can also find inspiration for their solutions from The Sendai Framework for Disaster Risk Reduction, where four of the seven targets are directly linked to health.
Answer the Call
If you're a developer interested in building a potentially life-saving solution, we would love for you to join us in the Call for Code community. Register for the challenge, build your team, and get started today.
Topics:
code ,call for code ,ibm ,ethical coding ,open source ,disaster response
Opinions expressed by DZone contributors are their own.
Open Source Partner Resources