Python Private Method [Comic]
DZone's Guide to
Python Private Method [Comic]
The key thing to remember about private methods in Python is that if we're all consenting adults here, we can trust each other not to break into each other's houses. Or... at least not to make a mess of any code that's inside when we do.
Join the DZone community and get the full member experience.
Join For Free
Bugsnag monitors application stability, so you can make data-driven decisions on whether you should be building new features, or fixing bugs. Learn more.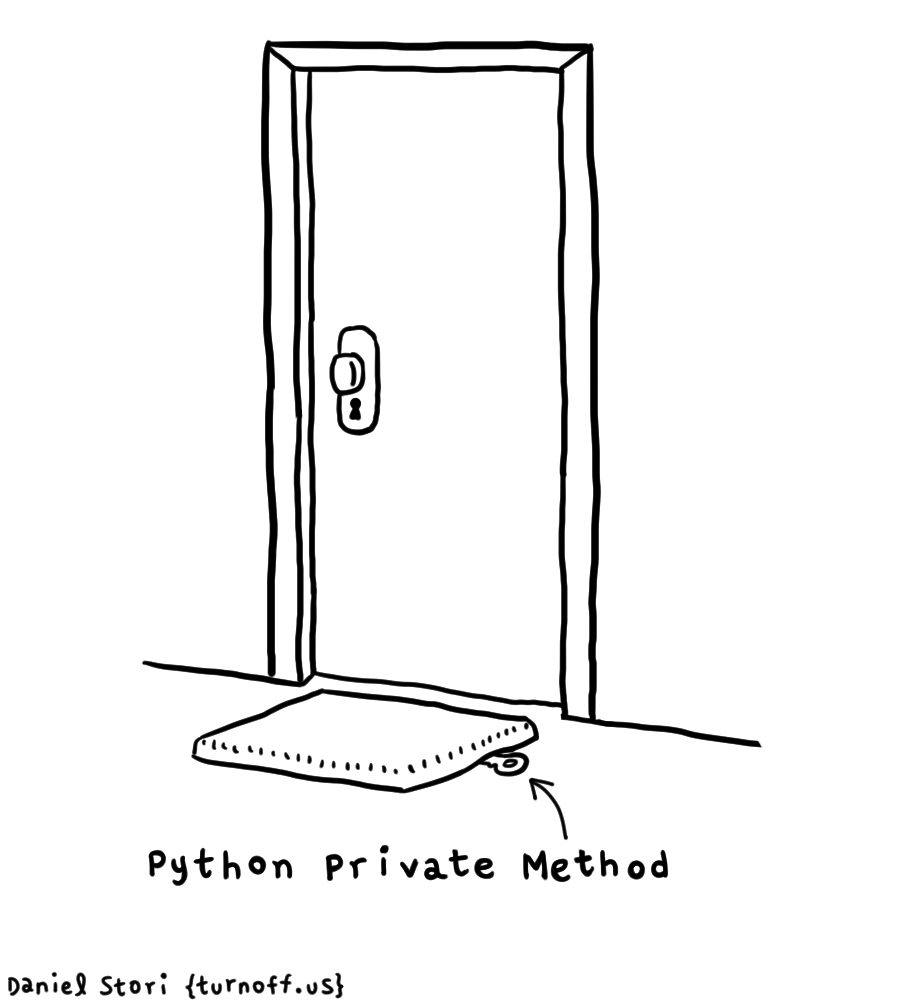 Monitor application stability with Bugsnag to decide if your engineering team should be building new features on your roadmap or fixing bugs to stabilize your application.Try it free.
Topics:
comic ,python ,web dev ,private methods
Published at DZone with permission of Daniel Stori , DZone MVB. See the original article here.
Opinions expressed by DZone contributors are their own.
Web Dev Partner Resources
Web Dev Partner Resources