[CSF] Raspberry Pi Podcasting Station
Build your own Raspberry Pi podcast recording station for an energy-efficient, portable podcasting studio!
Join the DZone community and get the full member experience.
Join For Free
This is an entry for DZone's First Annual Computer Science Fair. Check out the rules and guidelines in this article to see if your side project can win you some $$!
I began my writing career armed with an English BA and a minor in creative writing. My first ever paid writing gig was as a film critic. While I continue to cover cinema, tech media pays the bills. But I took a bit of a roundabout method of segueing into technology journalism. As a lifelong tinkerer, I was constantly making (or breaking) things, from restoring old desktop PCs with Linux distributions to re-installing mobile phone operating systems (OSes). And that theme of fulfilling everyday needs, as well as combining my tech and non-tech interests, persists to this day. I host a film podcast and was researching mobile recording studios. While plenty of cool options exist, I had a revelation: why not just build one myself? That's when my Raspberry Pi podcasting station came alive. Learn how to build your own Raspberry Pi-based podcast recording studio!
Why Use a Raspberry Pi for Podcast Recording?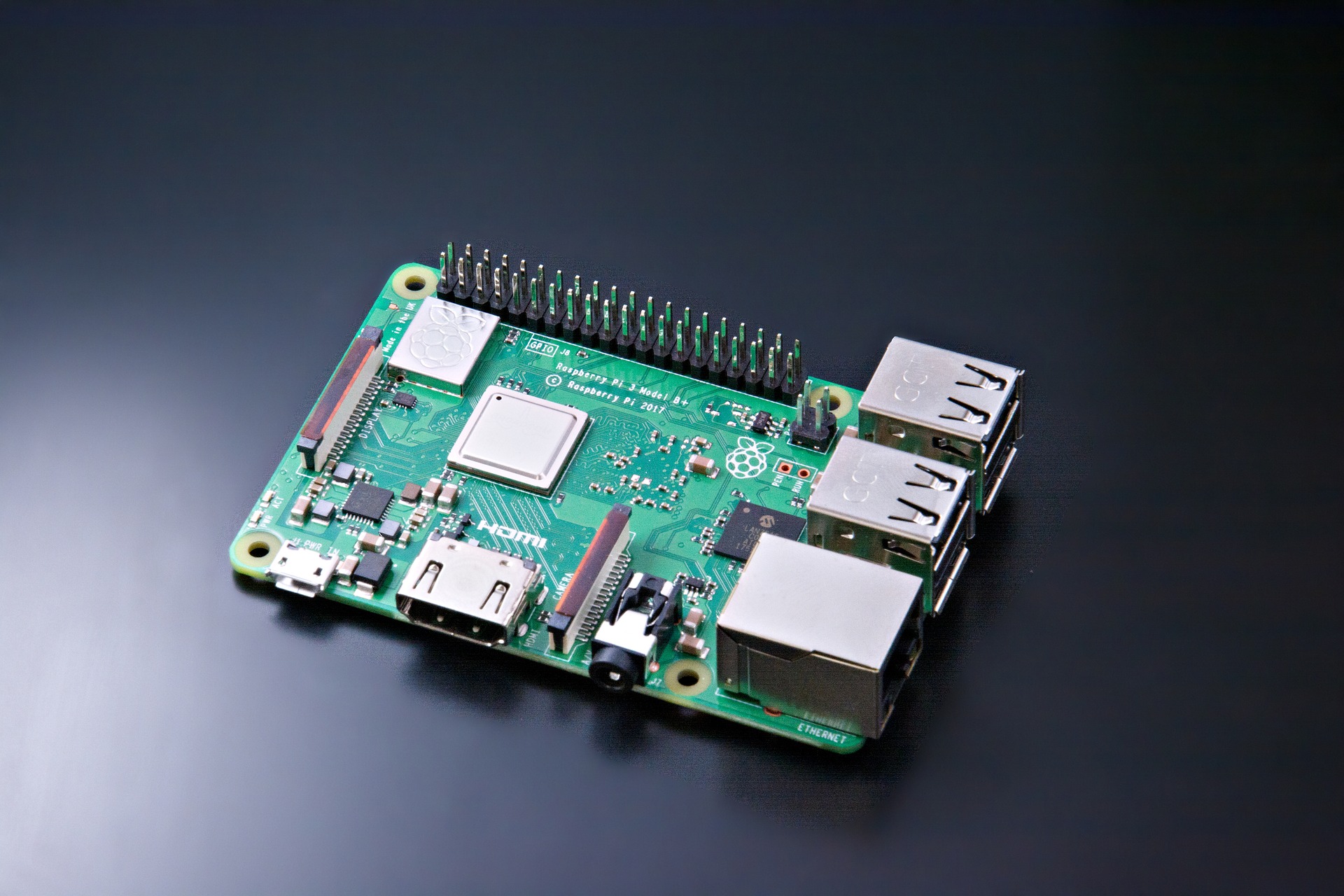 The Raspberry Pi is a credit-card-sized single-board computer (SBC). Featuring RAM, a CPU, GPU, and all major components baked onto the board itself, you just need to mount an operating system (OS) to a microSD card to get up and running. Because there are tons of Linux distributions (distros) for the Raspberry Pi, it works well for audio recording with programs such as Audacity. And with the debut of the Raspberry Pi 4, available in models with 4GB and 8GB of LPDDR4 RAM mated to a decent CPU, the Raspberry Pi works great for basic desktop use. I even used a Raspberry Pi 4 as my main work rig for a week to test its mettle and the tiny yet mighty Pi proved shockingly competent. Since audio recording and editing even don't take much computing power, you can accomplish both on the Raspberry Pi.
Additionally, I wanted something portable. Sure, I could tote around my Razer Blade 15 laptop, but instead, I wanted something super small and low-powered. Because of its tiny power draw, the Pi 4 can run off of a power bank.
Energy-efficient: can run off of a power bank
Powerful enough for audio recording and editing
Small footprint and easy to travel with
Affordable
How to Build a Raspberry Pi Podcasting Station
A Raspberry Pi podcast recording studio requires very little. In fact, if you don't care about portability, just a Raspberry Pi 4, microSD card, keyboard, mouse, HDMI-enabled display, and Internet connection alongside some free software should suffice. Many of those items you might have lying around. However, the goal of this project is to make it portable, so you'll need a power bank and a USB monitor. Additionally, you'll need a microphone for podcasting, and I suggest the Blue Yeti. For the power bank, I recommend a high-capacity version (I used a 30000mAh version) with multiple USB ports for powering the Pi and a monitor simultaneously.
On the software side, you'll need a Raspberry Pi-compatible Linux operating system. Raspberry Pi OS, Ubuntu, and a slew of others work just fine. You'll also need some audio editing and recording software such as Audacity.
What you'll need for a Raspberry Pi 4 portable podcasting rig:
Power bank
Portable monitor
Audio recording/editing software (i.e. Audacity)
Install Your Audio Recording and Editing Software
Before you install your audio recording and editing software, it's best to figure out what software to use. Audacity is a great free, open-source, cross-platform audio editor, and recording program. It runs incredibly well on Windows, macOS, and Linux including ARM devices such as the Raspberry Pi.
If you want a digital audio workstation (DAW) for audio editing and recording, Reaper is a solid choice. Unfortunately, it's now free but the DRM-free DAW runs flawlessly on the Raspberry Pi and other ARM single-board computers (SBCs).
Alternatively, if you'd rather not install software, Zencastr is a simple means of podcasting that runs in-browser. For Zencastr, you'll need to install Firefox on the Raspberry Pi.
Install Audacity on the Raspberry Pi
With a compatible Linux Raspberry Pi distribution installed, open up a new terminal. As with most software installations, it's best to run an update of all available software as well as upgrade current packages:
sudo

 

apt

-

get

 

update

 

&&

 

upgrade
Now, install Audacity:
sudo

 

apt

-

get

 

install

 

Audacity
Audacity should be properly installed and you can launch it from the apps menu.
Install Reaper DAW on the Raspberry Pi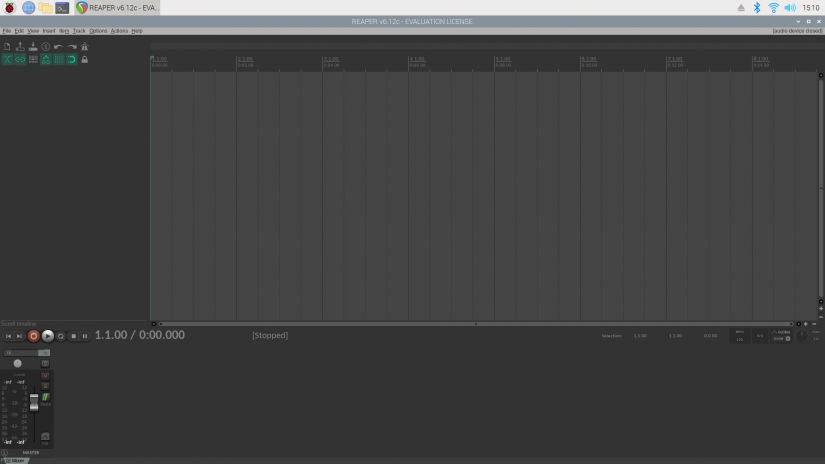 For a digital audio workstation, Reaper runs wonderfully with its ARMv7L installer for the Raspberry Pi and other SBCs. Keep in mind you'll need to use a 32-bit Linux OS rather than a 64-bit distro. Navigate to the Reaper downloads page and select the Linux Experimental Builds drop down. From there, download the Linux armv7l installer which is a tar.xz file.
In a terminal, change directories into the folder where you've saved your Reaper DAW download:
Next, extract the file (where [FILE NAME] is your file:
In the GUI or command line, navigate into the Reaper directory that you just decompressed and execute the install-reaper.sh file.
Run Zencastr on the Raspberry Pi
Whereas Audacity and Reaper both install locally, Zencastr takes a different approach. Instead of a software download, Zencastr runs in a web browser. Firefox on the Raspberry Pi supports Zencastr perfectly, so begin by installing Firefox:
sudo

 

apt

 

install

 

firefox

-

esr
After that, head to the official Zencastr website and click Dashboard Login. Either create an account or login.
Then, once you've logged in, select Create New Episode. Give that episode a name, and you should be ready to record.
But it's a good idea to pop into the Settings menu where you can select your audio input device or microphone, audio output (speakers or headphones), toggle the monitor on and off so you can hear your own voice in real-time or disable it, enable or disable echo cancellation, plus turn on and off the built-in VoIP option.
Once you're all set to record, invite any guests by clicking the Invite option, then enter names and email addresses. When everything's configured to record, simply hit Start Recording.
Connect Your Microphone
After your software is installed, you'll need to hook up your microphone. If you're using a USB mic, it should be pretty plug-and-play. Hook up the USB cable on your mic to a free USB port on the Raspberry Pi.
For an XLR mic, you'll need to run your microphone into an XLR to USB signal adapter or mixer that features USB connectivity. Then, either the signal adapter or mixer will connect to the Pi via a free USB port.
Optional Steps - Make it Portable
While you can totally just use your Raspberry Pi with a traditional monitor, you can also make it portable. For this, you'll need a portable monitor as well as a large capacity power bank. How you connect the Pi, monitor, and power bank depends on your specific configuration.
If you're using a portable monitor with an HDMI input, you'll run an HDMI or mini HDMI cable from the Raspberry Pi to your monitor, and a USB cable from the monitor to your power pack to turn on the monitor. Then, run a USB-C to USB Type-A cable from the Raspberry Pi 4 to your power bank.
Alternatively, some portable monitors utilize USB for both power delivery as well as audio-visual transmission. In this case, simply run a USB-C to USB-A cable from the Pi to your power bank and then the USB cable from your monitor to the Raspberry Pi. Some Raspberry Pi boards don't provide ample juice to keep the monitor on, in which case you'll need a powered USB hub.
How to Use the Raspberry Pi for Podcast Recording and Editing - Final Thoughts
I've been really happy with my Raspberry Pi podcast recording station. It's pretty convenient for throwing in a bag to tote around for a cheap, go-anywhere podcast recording studio. What's more, the CPU and either 8GB or 4GB of RAM (depending on the model) means you can use your Raspberry Pi as a desktop for podcast editing as well as recording. Plus, low power draw allows for a completely portable set up when paired with a high-capacity power bank and a portable monitor. Sure, a laptop is more streamlined, but this is a dirt-cheap, lightweight configuration that simply works.
This is an entry for DZone's First Annual Computer Science Fair. Check out the rules and guidelines in this article to see if your side project can win you some $$!
Topics:
raspberry pi,
internet of things,
linux,
open-source,
podcasts
Opinions expressed by DZone contributors are their own.