RavenDB: Aggregation, they work!
DZone's Guide to
RavenDB: Aggregation, they work!
Join the DZone community and get the full member experience.
Join For Free
RavenDB vs MongoDB: Which is Better? This White Paper compares the two leading NoSQL Document Databases on 9 features to find out which is the best solution for your next project.
And… this test just passed!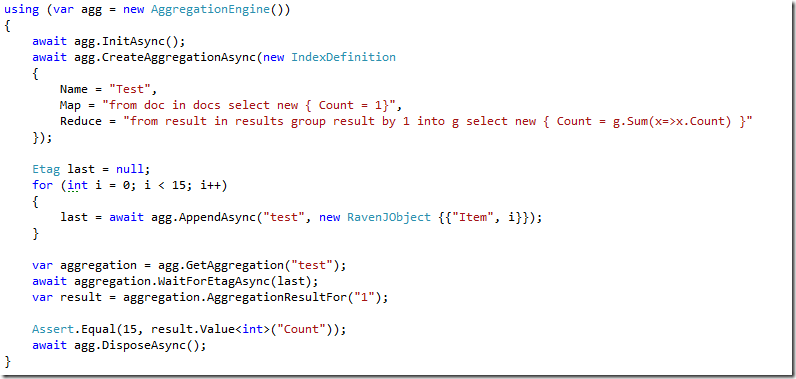 Just to give you some idea, this is sitting on top of RavenDB's implementation of leveldb. In fact, I have been using this code to test out the leveldb implementation.
But this actually store all the events, run the aggregation over them and give you the aggregated results. And the entire things works, quite nicely, even if I say so myself.
Aggregations provide vital intelligence to the success of a business. Crush the challenge of providing real time aggregations for daily, weekly, and monthly totals without having to tie up your servers.
Published at DZone with permission of Oren Eini, CEO RavenDB , DZone MVB. See the original article here.
Opinions expressed by DZone contributors are their own.
Database Partner Resources
Database Partner Resources