How To Get Rid of Mice Using Reactive Programming [comic]
DZone's Guide to
How To Get Rid of Mice Using Reactive Programming [comic]
Fine, my code isn't responsive, resilient, elastic, message-driven enough. I still don't know whether to use many threads or one..??
Join the DZone community and get the full member experience.
Join For Free
Java-based (JDBC) data connectivity to SaaS, NoSQL, and Big Data. Download Now.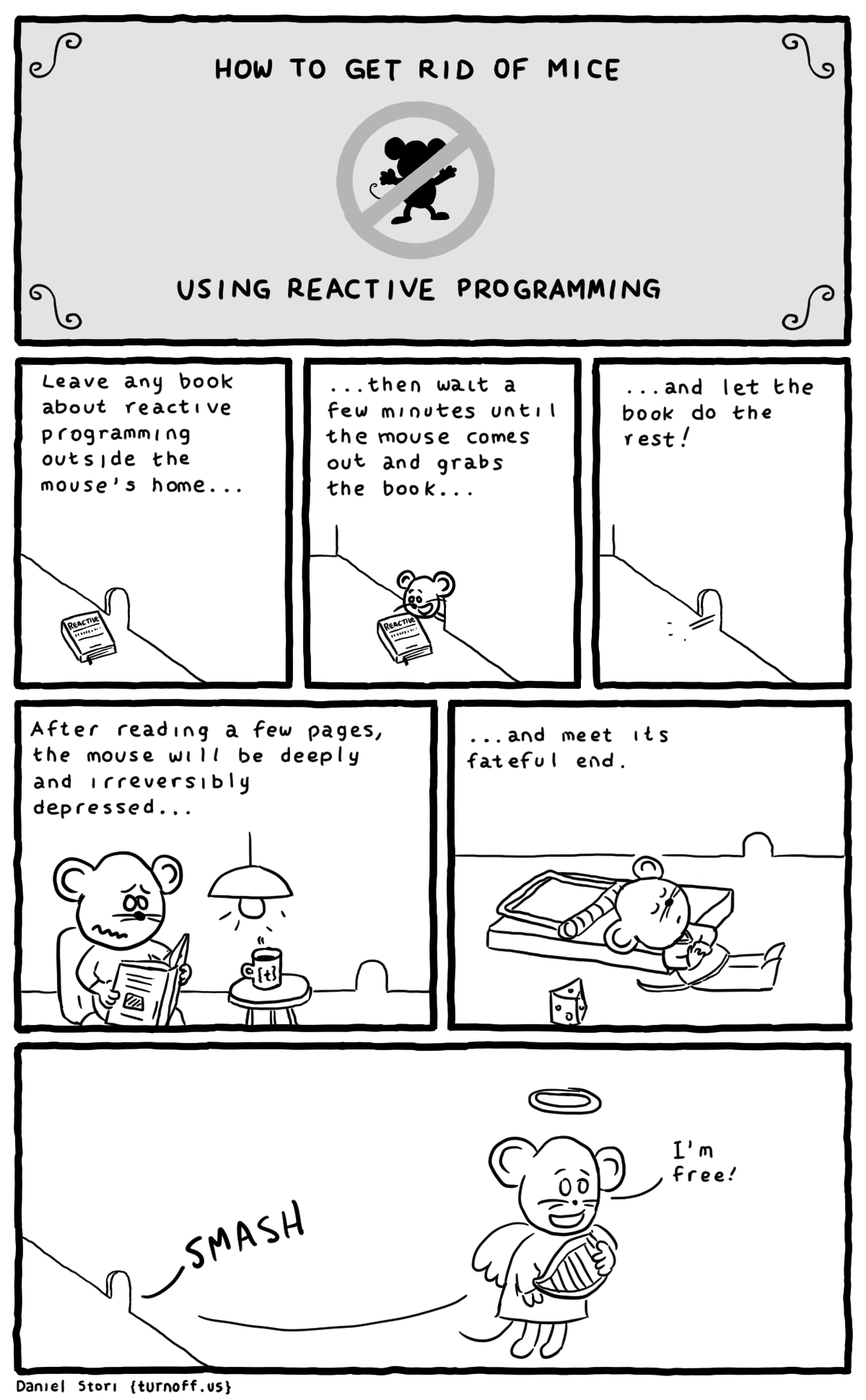 Topics:
reactive programming ,comic ,humor ,reactive
Opinions expressed by DZone contributors are their own.