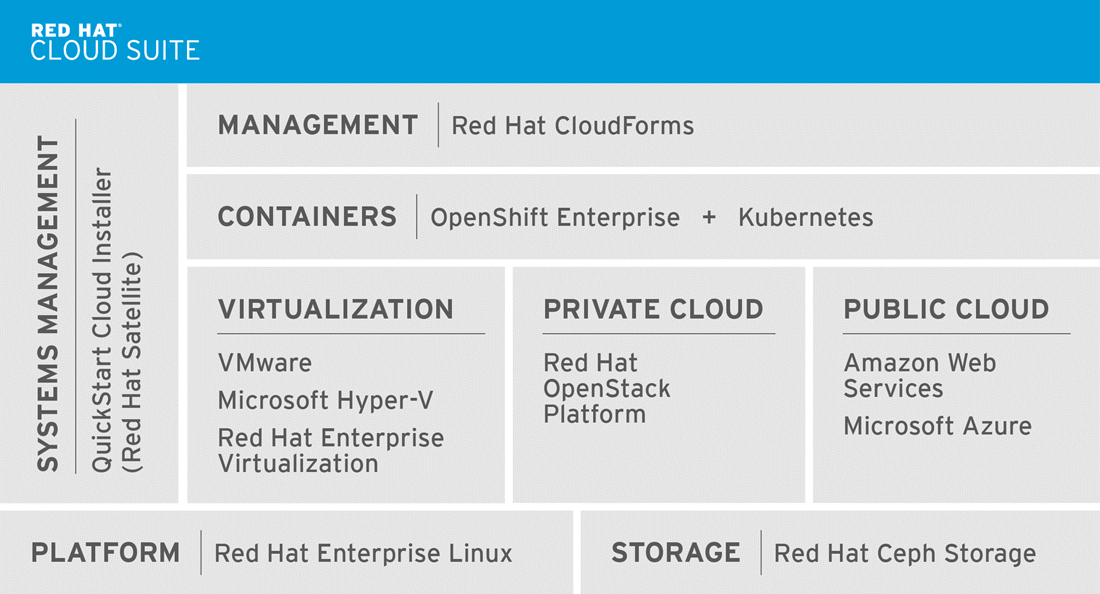 Since the creation and launch of the Red Hat Cloud Suite, there have been some additions in the tooling around make good use of this technology stack. This is the cloud stack you can't ignore when looking to facilitate both your infrastructure needs and your application development needs.
There is much more to planning and designing your cloud stack before you make the actual move to setup your environment. With that in mind, Red Hat has gathered some very useful tools to help you in planning, designing and deploying your cloud infrastructure with Red Hat Cloud Suite.
The following tools are going to be covered in this series:
Feature Compatibility Matrix
QuickStart Cloud Installer
In this article, you will take a short tour that will, in less than two minutes, show you how you can benefit when planning your next Cloud deployment.
If you plan on deploying multiple products, using this tool will help you determine which product versions to deploy. The Feature Compatibility Tool will help you understand which product versions will work well together and the Life Cycle Compatibility Tool will tell you which versions have compatible support lifecycles.