Rise, the Jakarta EE Ambassadors!
DZone 's Guide to
Rise, the Jakarta EE Ambassadors!
Community is key to Java EE open standards.
Join the DZone community and get the full member experience.
Join For Free
Over the years, Java EE has included many powerful key open standards, and the Java EE Guardians were created to ensure that these standards move forward for the community and industry. Now that the transition of Java EE to the Eclipse Foundation is complete, and Jakarta EE is out in the wild, it's important that the group re-brand as the Jakarta EE Ambassadors in order to make our intention clear: empowering efforts to ensure these standards continue to evolve and thrive.
The key to accomplishing this under the new Jakarta EE banner is community advocacy, facilitating participation and ensuring rank-and-file developers are heard. We invite you to learn about what we are doing and re-engage with us once more towards these ends now as Jakarta EE Ambassadors.
You may also like: Jakarta EE: Generation IV — A New Hope
A couple of months ago with the Jakarta EE 8 release out the door, the Java EE Guardians began working with the Eclipse Foundation to go through the effort of rebranding as the Jakarta EE Ambassadors. On behalf of the group, I am very happy to say that after much coordination, time, effort, and assistance from the Eclipse Foundation, the rebranding is now complete.
As part of the rebranding, you will notice that the website has been updated to utilize a new URL: https://jakartaee-ambassadors.io and visitors to the old website will be redirected. When visiting the site, you will notice that much work has gone into updating the charter, content and the group now has a new logo.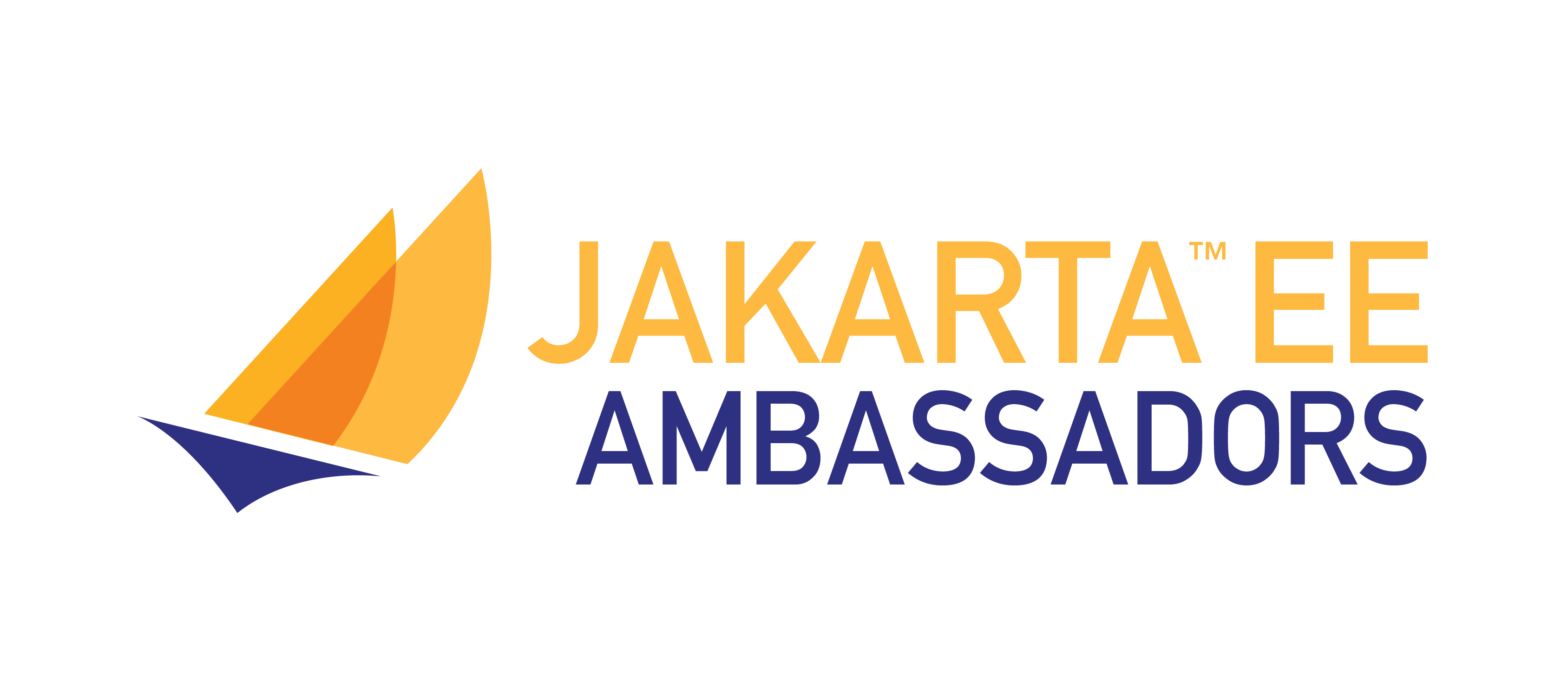 All who consider themselves Jakarta EE Ambassadors are encouraged to use the new logo to proudly associate themselves with the group. Also of note, the group Twitter handle has been renamed to @jee_ambassadors, and the Google Group has been renamed: https://groups.google.com/forum/#!forum/jakartaee-ambassadors. I hope you will check out these changes for yourself and consider joining us if you had not joined already as a Java EE Guardian.
This is a very important time to be a part of the Jakarta EE community. The Jakarta EE working group and community have been working tirelessly to establish the best path forward to Jakarta EE 9. This path includes a major one-time update from the javax.* to the new jakarta.* namespace, cleaning up the release by deprecating older and rarely used APIs, and working to move specifications forward under the new Eclipse Foundation Specification Process. Jakarta EE 9 is on-target to be released later this year. The work for Jakarta EE 10 will likely shortly begin in parallel.
All of that said, there are challenges ahead. The Jakarta EE ecosystem will need to band together as a strong, unified community and partake in contributing towards making the changes that need to be made to get us to Jakarta EE 9 and beyond. As the Jakarta EE Ambassadors, we will continue to help out, assisting wherever we can, to help move the Jakarta EE platform forward for the entire Java ecosystem. Your role as a Jakarta EE supporter is as important as ever and we urge you to continue to do your part. Your awareness, help, and contribution is as critical as ever.
Congratulations to all now newly minted Jakarta EE Ambassadors around the world, and thank you for all who have supported us throughout the creation and existence of our group, certainly including DZone.
Further Reading
Jakarta EE: Generation IV — A New Hope
From java.x* to jakarta.x*: A Simple Proof of Concept
Topics:
java ,java ee ,jakarta ee ,ambassadors ,jakarta ,community
Opinions expressed by DZone contributors are their own.