Securing Workloads on the (IBM) Cloud
DZone 's Guide to
Securing Workloads on the (IBM) Cloud
A new guide is out that offers tips to keep your work secure on IBM Bluemix, including lessons that can be applied to any cloud.
Join the DZone community and get the full member experience.
Join For Free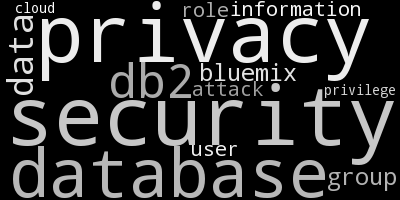 Recently, I provided an overview of security and compliance resources for IBM dashDB and Cloudant. Today, I want to take a broader view and point you to some good introductory material on security for cloud-based workloads. It consists of an overview of different cloud deployment models and their components. Then it digs into each of those categories and takes a look at how to secure those components and the data.
The guide "Securing workloads on IBM Cloud: Introduction" is closely aligned with the security-related Architecture Blueprints for Cloud. The guide right now has the following sections:
The guide alone provides a lot of reading material. The links to further resources on the various topics covered in the guide, make it an even greater place to start looking into the many aspects of security for workloads in the (not just) IBM Cloud.
If you have feedback, suggestions, or questions about this post, please reach out to me on Twitter (@data_henrik) and connect with me on LinkedIn.
Topics:
cloud ,cloud security ,ibm bluemix