Shared Memory Problems [Comic]
DZone 's Guide to
Shared Memory Problems [Comic]
The problem with shared memory is... hmmm, I can't remember, but all of a sudden I've got this Beyonce song stuck in my heads.
Join the DZone community and get the full member experience.
Join For Free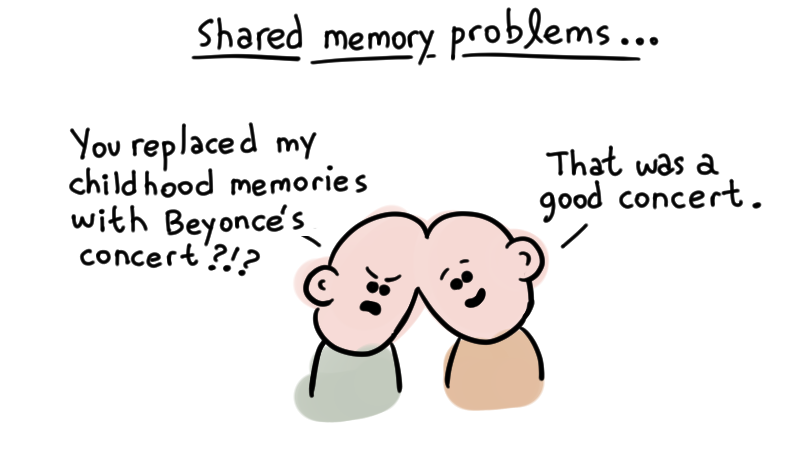 Topics:
performance ,comic ,memory ,shared memory
Published at DZone with permission of Daniel Stori , DZone MVB. See the original article here.
Opinions expressed by DZone contributors are their own.
Performance Partner Resources