The Ship Show: Does Your Entire Team Have to Git It?
DZone's Guide to
The Ship Show: Does Your Entire Team Have to Git It?
Join the DZone community and get the full member experience.
Join For Free
Download the blueprint that can take a company of any maturity level all the way up to enterprise-scale continuous delivery using a combination of Automic Release Automation, Automic's 20+ years of business automation experience, and the proven tools and practices the company is already leveraging.
For episode 20, we tackle the topic of tooling proficiency on your release engineering, ops, and development teams, specifically through the lens of version control tools. Version control is becoming a ubiquitous part of the "DevOps movement," and we talk through what level of understanding should be expected, what level of training should be provided, and whether those are different for different teams or different tools. Plus, we poke a lil' fun at git, as we try to answer:
Does Your Entire Team Have to Git It?
Join J. Paul Reed, aka @SoberBuildEng, Youssuf El-Kalay, aka@buildscientist, Sascha Bates, aka @sascha_d, and EJ Ciramella, aka@eciramella, plus the last couple of weeks in News & Views and a new Tool Tip!
Or, download Episode 20, or any of our previous shows!
Show Links/Notes
1:18 – News & Views
15:24 – Main Segment:
44:52 – Tool Tip
47:03 – RELENG 2013 Workshop in San Francisco coming up
Tool Tip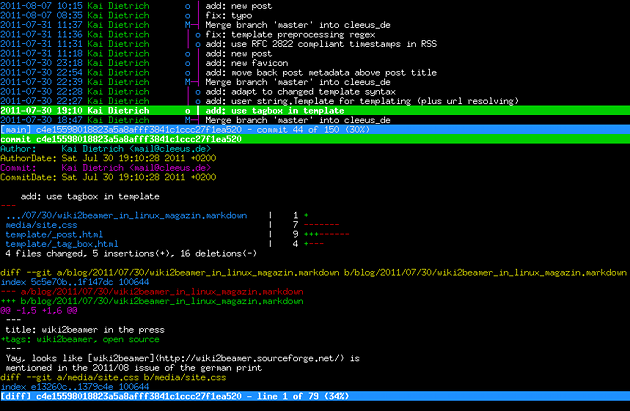 Youssuf introduces us to tig, an ncurses-frontend for git, similar to gitk, but great for machines where you don't have Tcl or X!
Join Us!
Do you run into lack-of-proficiency with version control or other tools with teammates? Does it slow your team down? Is there a point in having "integration engineers" or "tool/language lawyers" anymore?
Join the discussion!
Download the 'Practical Blueprint to Continuous Delivery' to learn how Automic Release Automation can help you begin or continue your company's digital transformation.