Smart Windows [Comic]
DZone 's Guide to
Smart Windows [Comic]
What sort of advice would a self-aware AI-enhanced Windows version have to offer its users? TIP: We like giving Microsoft a hard time.
Join the DZone community and get the full member experience.
Join For Free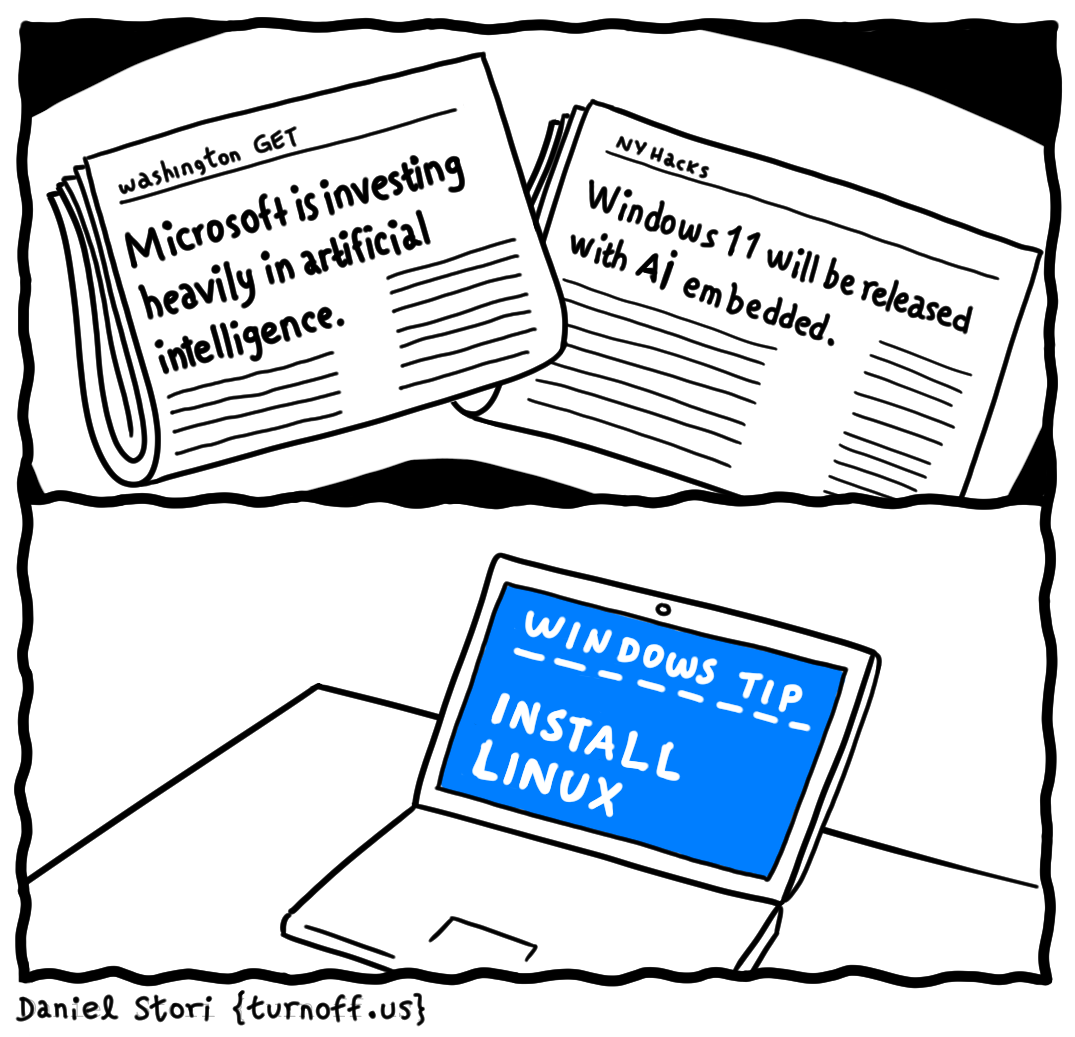 Topics:
comic ,artifical intelligence ,windows ,linux
Published at DZone with permission of Daniel Stori , DZone MVB. See the original article here.
Opinions expressed by DZone contributors are their own.