Solution Escalation [Comic]
DZone's Guide to
Solution Escalation [Comic]
When programmers resort to prayer, you know that the end is nigh... or at least that every possible logical way to find a solution has already been exhausted.
Join the DZone community and get the full member experience.
Join For Free
See why over 50,000 companies trust Jira Software to plan, track, release, and report great software faster than ever before. Try the #1 software development tool used by agile teams.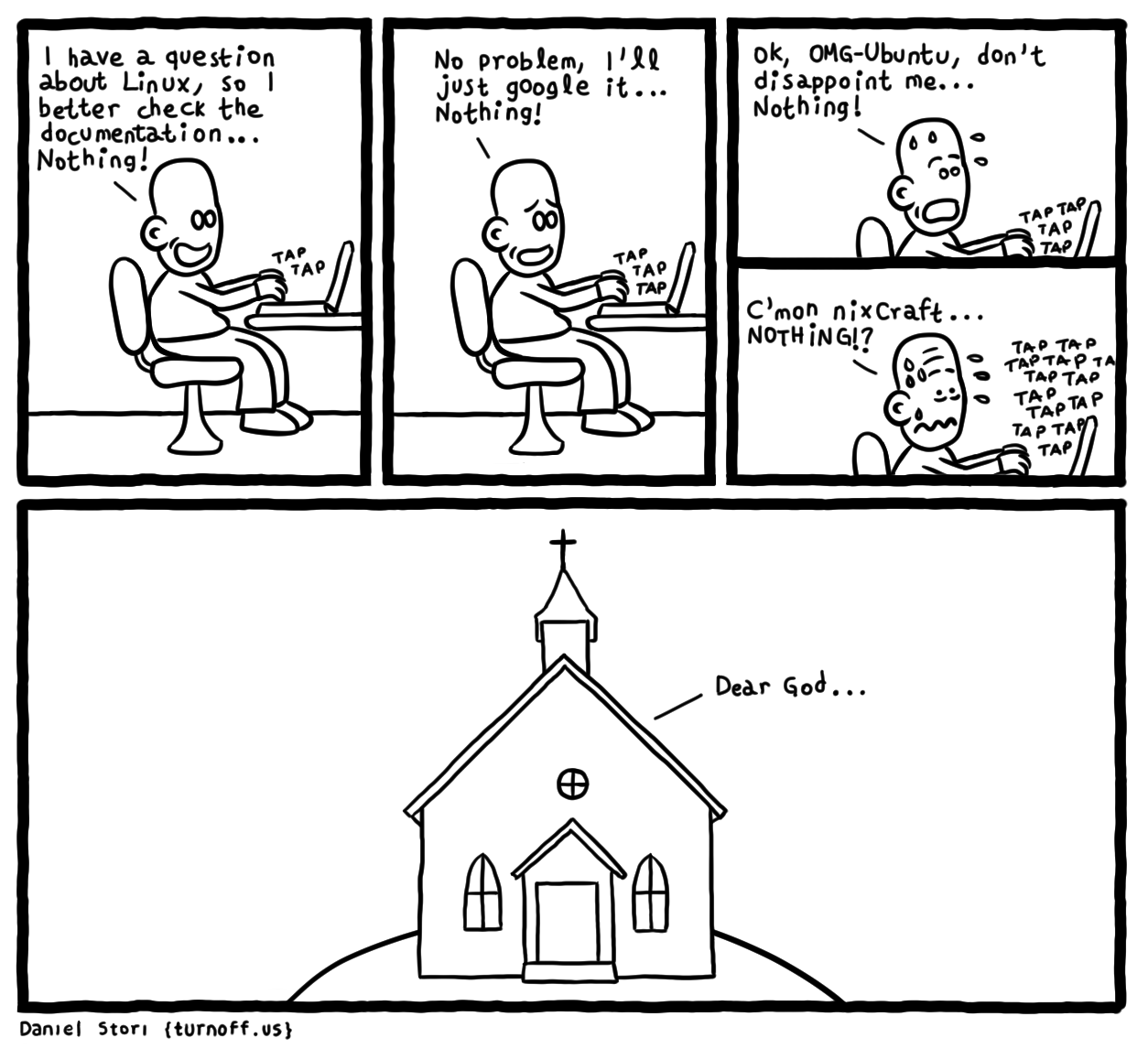 The Best teams run on Jira. Here's how teams at a few of the world's most recognizable brands are teaming up in Jira to build great software that users love. Learn More.
Topics:
linux ,support ,comic
Published at DZone with permission of Daniel Stori , DZone MVB. See the original article here.
Opinions expressed by DZone contributors are their own.