Solution Escalation [Comic]
DZone 's Guide to
Solution Escalation [Comic]
When programmers resort to prayer, you know that the end is nigh... or at least that every possible logical way to find a solution has already been exhausted.
Join the DZone community and get the full member experience.
Join For Free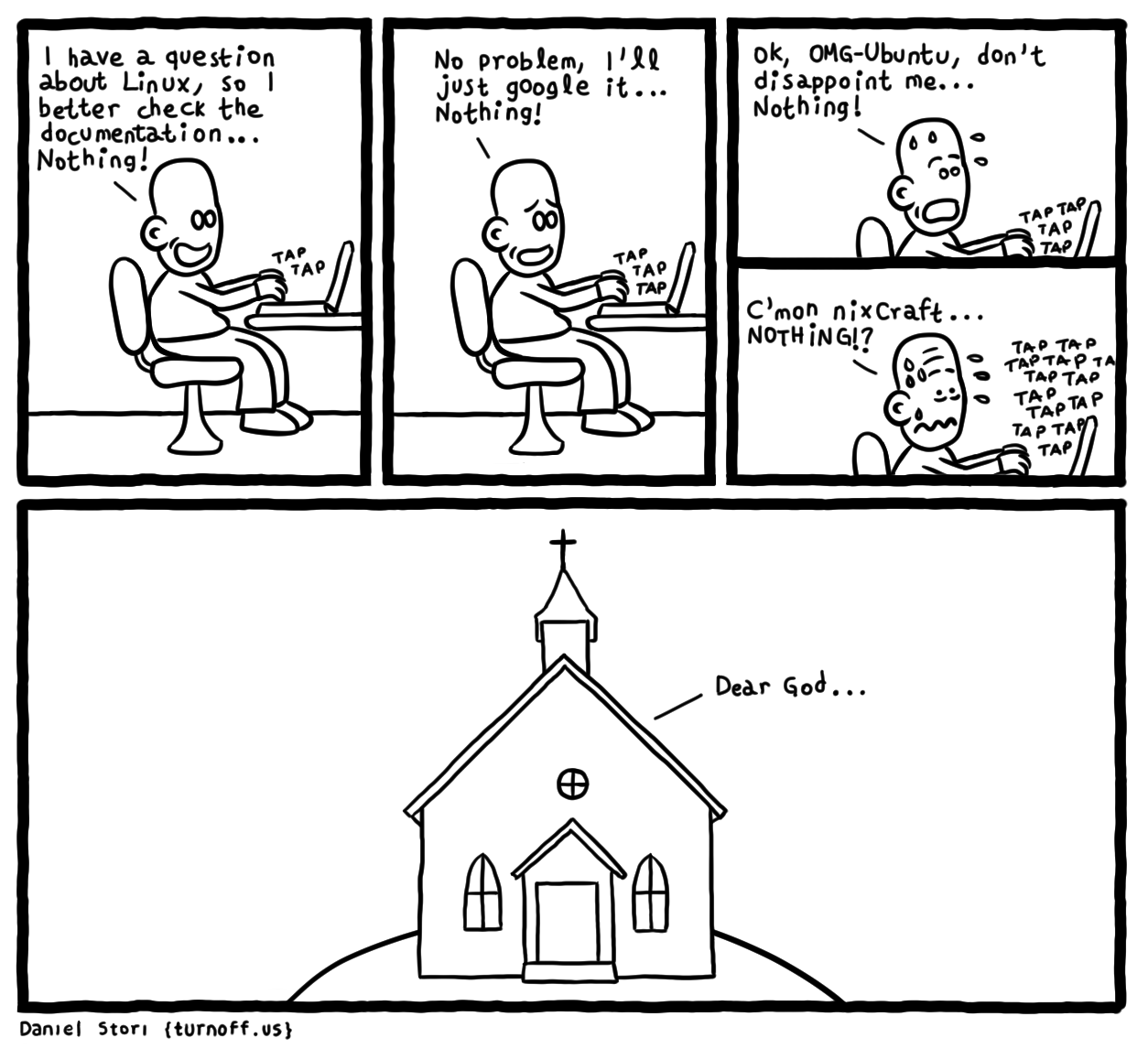 Topics:
linux ,support ,comic
Published at DZone with permission of Daniel Stori , DZone MVB. See the original article here.
Opinions expressed by DZone contributors are their own.