Sudo (Board Game) [Comic]
DZone's Guide to
Sudo (Board Game) [Comic]
Ludo meet Sudo! From the various teams split up by Linux distro, to the Tux cut-outs for game pieces, right down to the binary die... we got a dense one here. Pull this out at the next family game night and prepare for some puzzled looks!
Join the DZone community and get the full member experience.
Join For Free
xMatters delivers integration-driven collaboration that relays data between systems, while engaging the right people to proactively resolve issues. Read the Monitoring in a Connected Enterprise whitepaper and learn about 3 tools for resolving incidents quickly.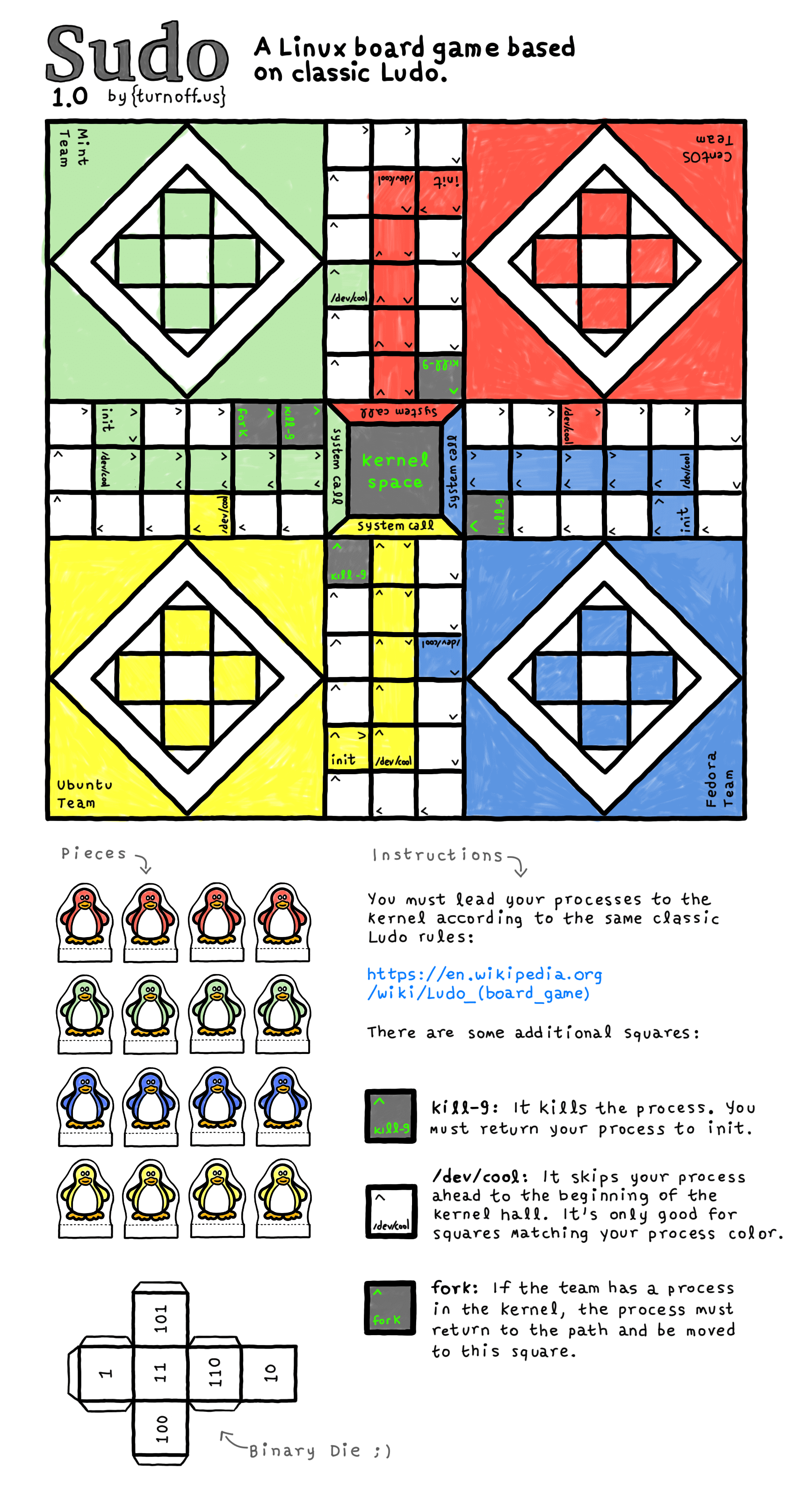 Topics:
comic ,linux ,game
Opinions expressed by DZone contributors are their own.
Performance Partner Resources
Performance Partner Resources