Tech Verticals Readying for Driverless Cars
DZone 's Guide to
Tech Verticals Readying for Driverless Cars
The rise of Mobility-as-a-Service, thanks to increasingly sophisticated driverless cars, presents an opportunity to devs and manufacturers alike.
Join the DZone community and get the full member experience.
Join For Free
With the car autonomation becoming more mainstream, our relationship with cars will become markedly different by the time we hit level 5 (where people are no longer driving themselves or others) in pretty much every way including a reduction in car ownership, changing models of freight delivery, what we do in our cars when we're not driving, how cars communicate with each other, etc. Here are some examples of the tech verticals that are embedding themselves into the cars of the future.
Mobility-as-a-Service
Intel suggests that by the time we reach Level 5 vehicle autonomy, we will shift to a model of Mobility-as-a-Service — in effect a peripheral economy, where the car can contain and facilitate a range of functions. Mobility service providers will offer both on-demand and contract or subscription models that offer transportation as an amenity to their core retailing products or services.
They propose that in-car services may include onboard beauty salons, touch-screen tablets for remote collaboration, fast-casual dining, remote vending, and even platooning pod hotels. Media and content producers will develop custom content formats to match short and long travel times. This could operate on a subscription model or passengers are required to watch commercials whilst in the car to receive free content.
Intel believes that over time service, application and content revenue generated by Mobility-as-a-Service will supplant the value of vehicle sales.
Health Tech, Telemedicine, and Treatment Pods
As well as vehicles being potentially utilized as mobile treatment rooms by health practitioners with both in-car treatment and telemedicine, car manufacturers are embedding the cars of the future with biometric sensors to measure the well-being of the car's passengers. One company heavily invested in this area is Ford. They've developed an electrocardiography (ECG) reader that's integrated into the driver's seat and along with other car manufacturers, are looking at introducing sensors to detect the level of alertness and alcohol consumption of the driver.
Cars Will Be Smarter and More Intuitive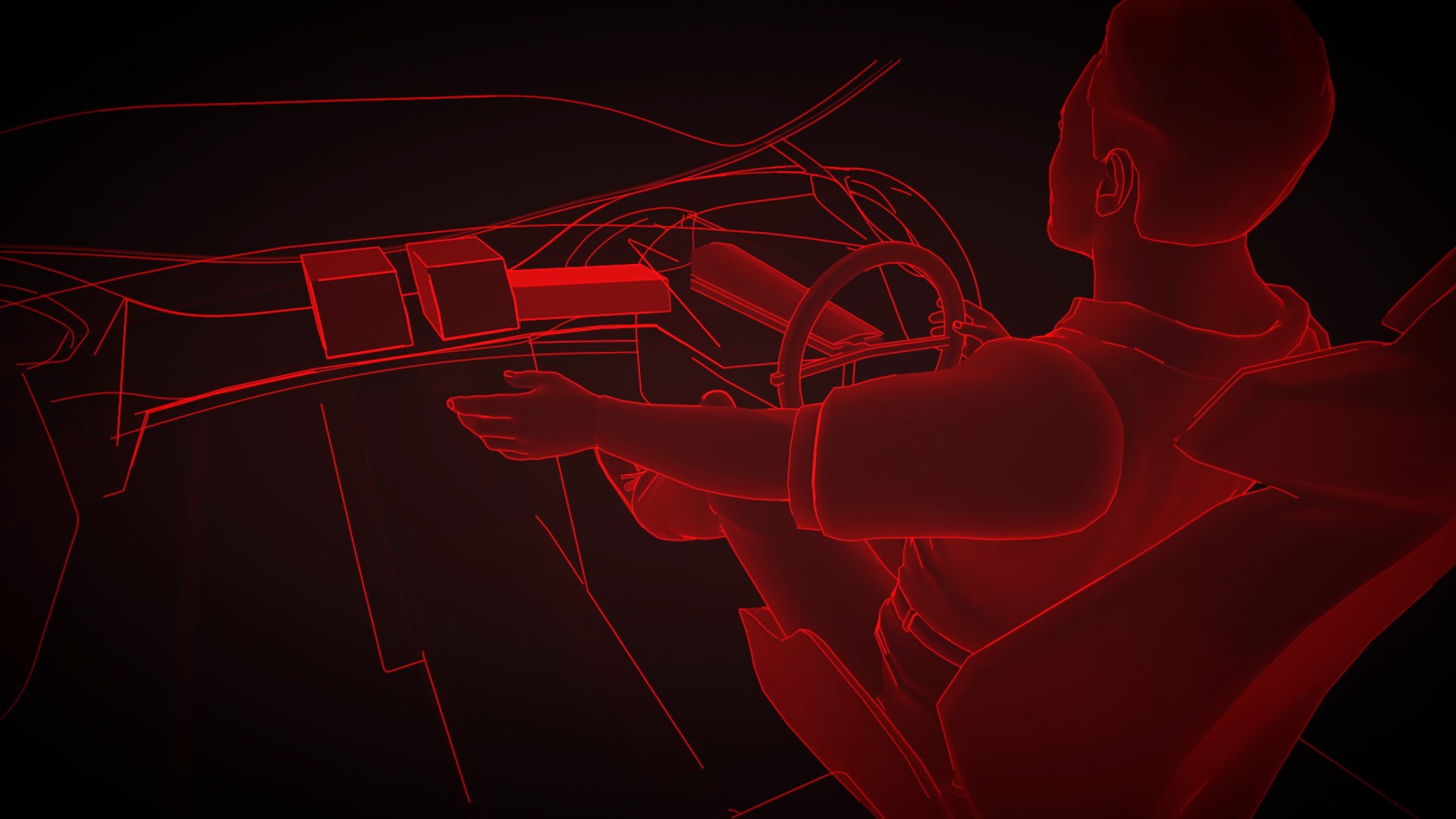 Car insurers, Ingenie released research this year of their preview of the cars of the future. Keys will be eschewed for a fingerprint sensor, iris scanner or other biometric systems to identify you as you walk up and open the door. The windows will have AR capabilities and embedded touch screen. Some driving functions will be carried out through gesture controls and voice activation instead of pushing buttons and using a steering wheel. Whilst they don't provide any evidence of the conviction of their beliefs, the ideas are certainly compelling.
Some driving functions will be carried out through gesture controls and voice activation instead of pushing buttons and using a steering wheel. Whilst they don't provide any evidence of the conviction of their beliefs, the ideas are certainly compelling.
Digital Assistance Through the Blockchain
This week IBM announced their membership in the development of an open automotive transaction platform for mobility services based on blockchain technology. Car eWallet has the potential to radically change the way manufacturers, suppliers and service providers process digital transactions and considerably simplify the use of vehicle services.
Car eWallet is an in-car digital assistant that allows secure and convenient payments. Moreover, it can also perform other tasks, like opening the trunk or doors. The Car eWallet is based on the IBM Blockchain technology, which makes it possible to synchronize the information of each participant in the network. At the same time, it ensures that users only have access to the information that they are permitted to see and use.
This is interesting as I've heard talk anecdotally by V2V communication systems of a future where a driver pays a fee to another driver to gain their spot in a queue or to take over their parking spot, potentially creating a whole new kind of financial transaction.
Cars Are Getting Smoother
Earlier in the year, I interviewed Israeli company Clear Motion who shared that they're on a mission to transform the quality of time in cars through a digital platform called Proactive ride where the suspension of a car is essentially replaced with computer controlled actuators that are sitting in the corners of a car and can push and pull the wheels to essentially do for motion with noise canceling headphones do for sound. It's a bit like the opposite to low rider cars. The technology effectively makes cars drive smoother so that you aren't bumping around whilst getting your nails painted or writing a research report during the vehicle's journey.
Realistically, we're a fair while off the purchasing of autonomous cars as security experts and law makers scramble to keep up with the technology. I suspect we'll sit somewhere between 3 and 5 for some time, with driver-assistance systems of limited capability requiring drivers to be always ready to take over in case of an emergency. Still, the opportunities for ambitious tech folk to create start-ups in preparation for the cars of the future are abundant.
Topics:
autonomous vehicles, connected cars, health sensors, iot, sensor tech
Opinions expressed by DZone contributors are their own.