Telecommuting is Great, But Only in Moderation
DZone 's Guide to
Telecommuting is Great, But Only in Moderation
A review of a recent study that looks at the pros and cons of telecommuting, and how that affects company culture.
Join the DZone community and get the full member experience.
Join For Free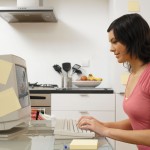 Over the years there have been numerous studies touting the benefits of telecommuting, with surveys suggesting that people are willing to take a substantial pay cut in return for a shorter commute.
Indeed, that benefit cuts both ways, with Californian company Imo going as far as to offer employees a cash bonus if they lived within 5 miles of the company.
A recent study suggests things aren't quite as straightforward as that however. It says that whilst telecommuting can be very effective, it is an option that must be balanced with face time in the office.
A Balancing Act
The authors reviewed the various studies on the pros and cons of telecommuting, and whilst they found that it does indeed have the potential for a range of benefits, including lower stress, greater engagement and even higher performance levels, it is not without risks.
"Telecommuting may be most beneficial when it's practiced to a moderate degree," the authors say. "Face-to-face time may be particularly important at the start of new projects."
Other factors linked to success include whether employees choose their teleworking schedule, whether they have a high quality relationship with their peers, and the interconnectivity of their work with them.
Before heading down the path of telecommuting therefore, it's crucial to consider these factors.
There are also certain risks associated with the practice. For instance, whilst we might be more productive, we can also put in longer hours and reduce knowledge sharing between employees.
So the authors recommend that managers considering telecommuting should consider the unique circumstances of both employer and employees before committing.
"Implementing an effective telecommuting plan can help organizations recruit top talent and create a more diverse work force," they say. "And it can also give organizations an advantage in emergency situations, allowing employees to work when public transportation or power outages would otherwise prevent commuting."
The opportunity to work in such a flexible way is likely to therefore become a fundamental part of how the organization operates, the values it abides by and so on rather than 'just' an employee benefit.
Do you telecommute, and how do you feel it impacts your work? Let me know in the comments below.