Terminal Transparency [Comic]
DZone's Guide to
Terminal Transparency [Comic]
Personalizing your environment is key, and making your Terminal transparent offers a lot of benefits. And maybe one or two drawbacks.
Join the DZone community and get the full member experience.
Join For Free
New Report Reveals Open Source Risk Is Still a Mystery to Many. Read more.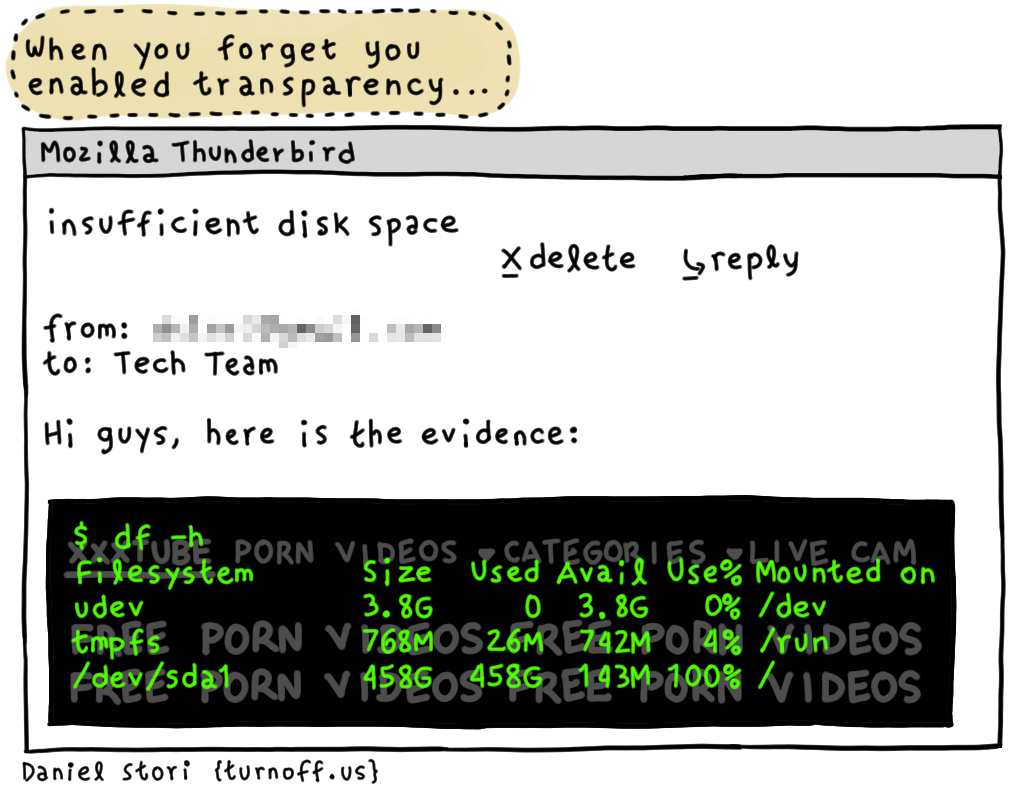 Topics:
comic ,linux ,bash ,terminal ,security ,transparency
Opinions expressed by DZone contributors are their own.
Open Source Partner Resources
Open Source Partner Resources