That's My Girl [Comic]
DZone's Guide to
That's My Girl [Comic]
Doesn't matter whether you're a male or female dev, there's nothing like having a computer illiterate spouse to make your finest accomplishments feel meaningless while the simplest troubleshoots highlight your true genius.
Join the DZone community and get the full member experience.
Join For Free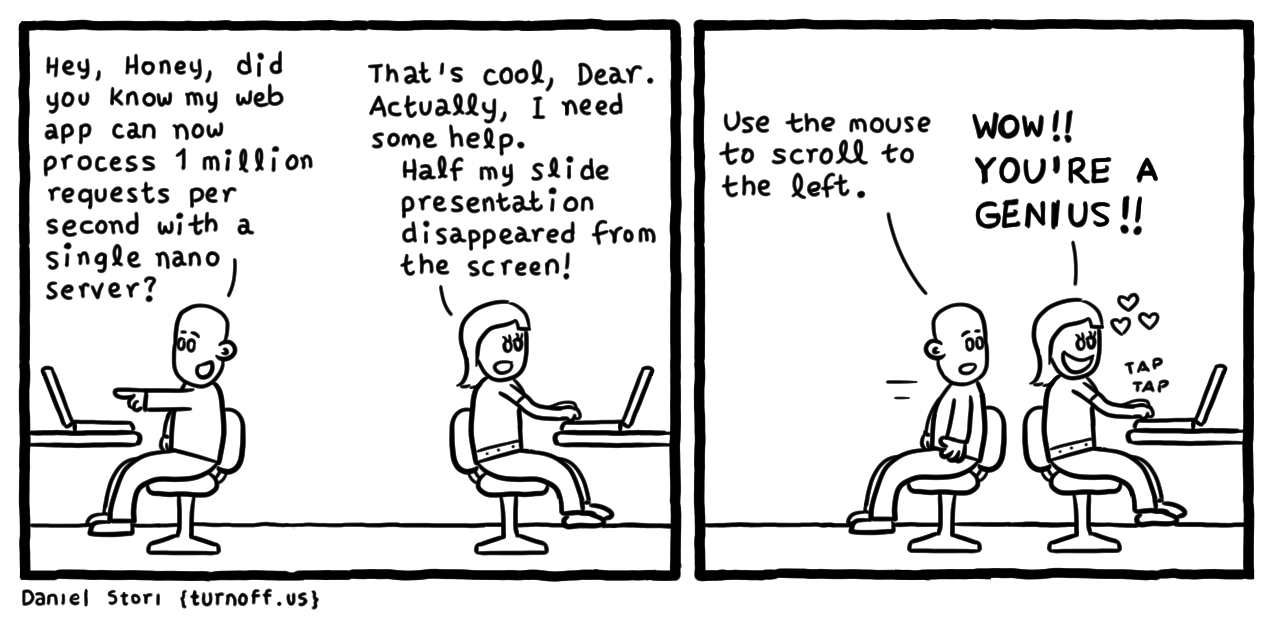 Read this guide to learn everything you need to know about RPA, and how it can help you manage and automate your processes.
Topics:
comic ,development ,developer life
Web Dev Partner Resources
Web Dev Partner Resources