That's My Girl [Comic]
DZone 's Guide to
That's My Girl [Comic]
Doesn't matter whether you're a male or female dev, there's nothing like having a computer illiterate spouse to make your finest accomplishments feel meaningless while the simplest troubleshoots highlight your true genius.
Join the DZone community and get the full member experience.
Join For Free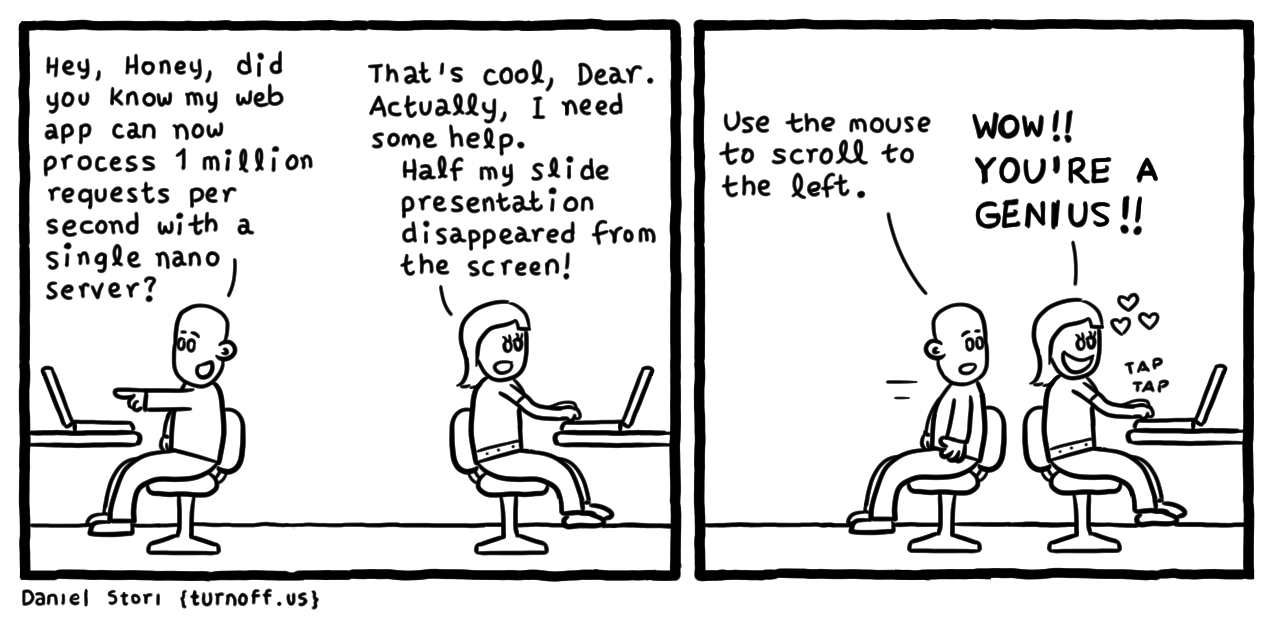 Topics:
comic ,development ,developer life
Published at DZone with permission of Daniel Stori , DZone MVB. See the original article here.
Opinions expressed by DZone contributors are their own.
Web Dev Partner Resources