The 12 Days of Content (Day 7): An Intro to Our Zone Leaders
DZone 's Guide to
The 12 Days of Content (Day 7): An Intro to Our Zone Leaders
An essential element to DZone's Editorial team, the Zone Leaders are our external band of devs and technical writers that regularly create fresh original articles and curate content from our large pool of MVBs. Let's get to know them!
Join the DZone community and get the full member experience.
Join For Free
An essential element to DZone's Editorial team, the Zone Leaders are our external band of devs and technical writers that regularly create fresh original articles and curate content from our large pool of MVBs. They are our allies in the quest to keep DZone filled with cool reads, help us find fresh bloggers, and all in all keep an eye on the site's functionality, helping us to improve it whenever possible. They also let us know when we miss the mark, regularly performing sanity checks on DZone.com articles to make sure we're sharing the best content possible when they aren't actively submitting posts to us themselves.
They are our top tier dev/writers, creative minds with the technical chops to back it up! They are friendly and enthusiastic thought leaders, eager to share their expertise on a plethora of dev topics and continuously learn through talking tech with other practitioners on DZone. They are mostly meant to be representative of you, our readers—their primary job to write and curate what they want to read on DZone.com because they know best.
But, who exactly are these men and women that do the job and what makes them so special? Well, I'm glad that you I asked...
The Zone Leaders of 2017!
For starters, let's split this list up into 2 chunks. Those that are currently ZLs (Zone Leaders) and those that were Zone Leaders this year, but are no longer on the team. I got nothing but love for these men and women and am honored to introduce each one to you.
Current ZLs
Below you'll find our current list of active ZLs with a short spiel about each!
Whenever you see these faces pop up on DZone.com—either as writers, commenters, or potentially as editors on one of your posts—take note that this is a Zone Leader at work. In case you don't remember the face, then just look out for the little Starfleet-like (but definitely not Star-Trek-copyright-infringing) badges that look like this when they're beside a ZL's name:
Testy Testerton isn't a real Zone Leader, but exists solely for testing purposes.
Without further ado, here is the list of our current active Zone Leaders:
Duncan Brown (TheMadGrapher)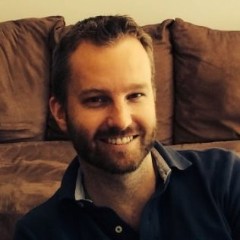 Duncan Brown is easily one of our funniest ZLs and is a regular in our Zone Leader Slack channel. Besides keeping us laughing, he's also regularly pointing out ways to improve the site, often simultaneously while making us laugh (see below).
What many of you don't realize is that Duncan, the man curating behind the curtain, leaves a massive footprint on what articles we share on DZone! On average, he syndicates 100 articles to DZone each month, putting a major dent into our curation work and helping to curate the best of the best of our MVB articles. If you're an MVB with us, then Duncan has likely read your work!
And as promised, here is a collage of Duncanisms from Slack:
I'm happy to report that Duncan's candid request plea for an auto-save feature on DZone.com was realized!
Emmett Coin (industrialpoet)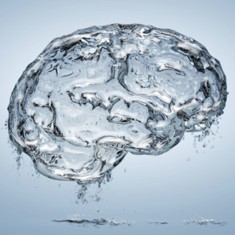 Emmett Coin has just recently returned to our Zone Leader ranks after an extended sabbatical. We're happy to have him back with us and regularly contributing posts for our AI Zone that launched over the summer. He's just recently attended AI World on our behalf and soon enough we'll be seeing some of his coverage up on DZone.
I'd recommend checking out his article Machine Learning: The Known Unknown to get an idea of a typical Emmett post. A brilliant writer and longtime developer of speech tech with a desire to continuously learn, Emmett is perfectly positioned to cover our AI Zone and definitely an author to look out for!
Sibanjan Das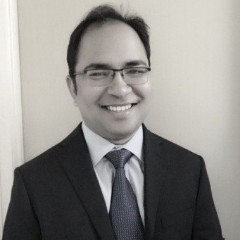 Sibanjan Das is another one of our awesome AI-focused Zone Leaders whose regularly writing & curating articles, plus finding MVBs for DZone's Big Data and AI Zones—and man, he is incredible at helping to find MVBs! But besides being an ML blog junkie and excellent MVB suggester, Sibanjan is just an incredibly hardworking and enthusiastic ZL to work with.
Many of our conversations on Slack, which occur during normal work hours for me on the East Coast US, are late nights for Sibanjan. But, he just carries on writing awesome posts about amazing AI-based tools he creates like this article here where he created a categorizing application we can use to sanity check our zoning practices on DZone. He's an absolute blast to work with and I can't say enough good things about him!
Chris Lamb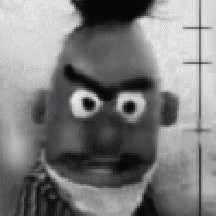 While I'm pretty sure this isn't Chris Lamb's actual face in the image to the left, I'm not entirely sure, but I'm definitely lazy, so it's staying. Chris has been another long-time ZL and occasional guide contributor as well. He's a regular writer for our Security, IoT, and Cloud Zones, where he's contributed such awesome series as Anatomy of an Exploit, LLDB Examining a Program, and currently the controversial conversation-starter The End of Net Neutrality—I highly recommend reading this series and chiming in with your thoughts!
A fantastic writer with a gift for candidly analyzing the tech space from 10,000 feet up and zooming in close to show ya the in the weeds dev work as well, Chris is a versatile Zone Leader that's always fun to read.
Cate Lawrence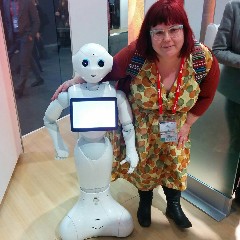 Heading up our IoT Zone, Cate Lawrence comes from the wild world of freelance tech journalism. She is a very talented storyteller, able to deeply dig into the what/why/how of an IoT use-case like none other. And, I can say without a doubt that Cate is not about to be bought by any tech business looking to pay writers for positive coverage of their products—journalistic integrity is strong with this one (sorry, Star Wars still on my mind).
A contestant in our Zone Leader Smackdown: Will AI Take Our Jobs or Enhance Them? Cate was narrowly defeated in a close battle. We hope to get her back into the mix soon, debating with the best of them, and this time around walking away with a win under her belt and a belt to go with it!
Jeffrey Lee (heffay)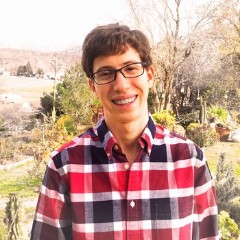 Jeffrey Lee is our youngest ever Zone Leader, having narrowly taken the cake from fellow ZL and doppelgänger, Grzegorz Ziemoński. In a relatively short amount of time, Jeffrey has made a huge impact on DZone.com. From curating excellent MVB posts to writing fresh articles for a plethora of zones—including these tips here for writing faster in our Writer's Zone—Jeffrey is making big moves as a Zone Leader and doing it all while working on his MSc at University of Wisconsin-Stout and picking up a new job as technical writer at Particle. So yeah, this is one busy dude... though if you didn't know, you wouldn't think it, because when talking to Jeffrey he's tuned in and giving you 100 percent. We're really honored to have picked him up so early on in his tech career!
Lisa Smith (smithwebsmith)
The newest and first ever local member of our Zone Leader team, Lisa Smith just joined up with us this month with the intention of dethroning Duncan as King of Curation... watch out, Queen Lisa is gunning for ya! Haha, well maybe she never actually expressed that intention, but she will be joining him on his quest to handpick the best MVB articles to highlight on DZone.com.
Lisa is a former librarian turned front-end web dev for New Media Campaigns, and "has been working online since before there was a Google." She is the director for the Raleigh-Durham chapter of Women Who Code—an awesome organization that we hope to work more closely with in the future. And although Lisa had a rough start to the month with a freak accident where she was struck by a drunk biker leaving her ribs broken, she has an incredibly positive outlook, expressing time and time again:
Let's just hope she still digs it once the pain meds wear off... kidding, of course!
Timothy Spann (bunkertor)
Tim Spann aka Bunkertor (aka the bacon dev? ... pretty sure that was a thing!) is another one of our senior Zone Leaders, his earliest article dating way back to five years ago! Along with Sibanjan and Emmett, Tim too has a fascination with AI and Machine Learning, as well as Big Data and IoT.
As a Hortonworks dev, Tim keeps us up to date and provides his take on the Apache Hadoop ecosystem—see Big Data Is Growing and Apache Hadoop Is Legion—also offering up technical tutorials that walk you through how to do specifics like in his recent post Using Websockets with Apache NiFi. Tim's gift for explaining things quickly and directly with no fluff sets his writing apart, making it easy to get to the meat of the matter fast!
Daniel Stori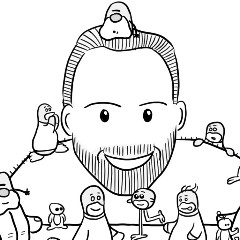 Before becoming our resident ZL comic artist here at DZone, Daniel Stori started up by sending in bi-weekly comics to DZone as an MVB. As we got to work more closely with Daniel—had several great back-and-forth emails—we realized that a dev this funny, nice, and creative needs to be on our Zone Leader team!
Since joining up, Daniel has continued to dish out an awesome amount of awesome comics. Not to mention, we've gotten a more direct line with him in our Slack channel to riff on various comic ideas together, having co-produced a few myself like this one here! Daniel regularly entertains us with his whimsical art style and educates us with his succinct, poignant, but definitely still silly expressions on dev life... I'm just trying my best to write tl;dr's that do his work justice!
James Sugrue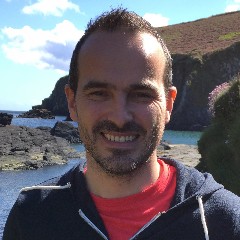 2018 will mark James Sugrue's first decade with the team at DZone, making him our most senior Zone Leaders and one of the most senior members on all of the DZone team! Going from Zone to Zone, he's finally settled down in the Mobile Zone, sharing the best tutorials, news, and libraries for iOS and Android developers every week.
Based in Ireland, James has recently moved into the position of CTO at Over-C. After 16 years in the industry and working with everything from Java, to JavaScript, Swift, and a little bit of Kotlin, along with a few stints as architect, he maintains a positive attitude and truly loves his work and the industry. Likewise, we love James here at DZone and we wouldn't be where we are today without his well-thought advice, absolutely excellent library of articles, and continual commitment to making DZone a great place for dev content!
John Vester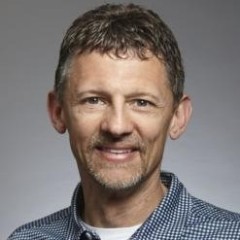 Another one of our longtime Zone Leaders, John Vester is another prolific writer whose articles are spread across nearly all of our Zones. With a knack for relating software development to things in real-life and pop culture, John's articles are as informative as they are entertaining! Aside from this style, John also regularly writes tutorials, takes interviews, and puts out reflections & editorials on the culture of software development, occasionally stirring up our comments section like he did with this one - When Will 100% Remote be an Accepted Norm.
As is evident by the regularly massive number of reads that he gets on each of his articles, John knows what our readers want. But don't think it's gotten to his head, John's nice-guy, down-to-earth attitude perfectly suits his signature closing line: "Have a really great day!"
Chris Ward (chrischinchilla)
Chris Ward aka Chris Chinchilla (aka The Gregarious Mammal... aka Chris Grinchilla) entered our Zone Leader realm earlier this year. At the time, we were needing to up our ZL ranks and working to get everyone more focused in on specific zones. With a number of zones needing filled, I basically said to Chris: would you mind doing a little bit of everything? And, he's done just that... and done it very well.
Dropping posts in nearly every corner of DZone, participating in our ZL Smackdown, and lending a hand wherever necessary, Chris is a blast to work with—relentlessly funny, prolific, and a positive person that genuinely enjoys helping—we're very lucky to have Chris as a ZL!
Grzegorz Ziemoński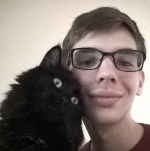 The first ever Zone Leader that I personally brought on the team, Grzegorz Ziemoński heads up our Java Zone. From the moment that I began speaking with Grzegorz via email, it was clear that he was very passionate about software development and writing, and for what I consider to be "the right reasons." His dedication to the craft—for both disciplines—and desire to always produce something meaningful paired with his innate talent and creativity, give him an edge that keeps his work fresh and filled with ideas that continue to make you think long after you've read his articles. Not one to shy away from controversial subjects or discussion, take one look at the articles under Grzergorz' profile and you'll see they're littered with those little blue comment icons along with loads of likes!
Previous ZLs
Here's a quick list of the Zone Leaders that left us this year to move on to new things. Once a ZL always a ZL! We wish you both the best and will continue to work with you guys as MVBs as long as you're doing it!
Matthew Casperson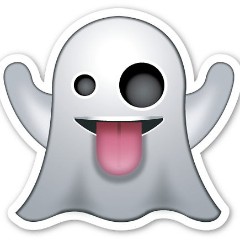 Matt Casperson was one hell of a Zone Leader for us. He's an excellent writer and was a fantastic curator, but what many of you guys likely don't know is that Matt also made tools for our Editorial and Zone Leader teams to use behind the scenes to get our jobs done quicker. And as devs that regularly read DZone articles on tools that help you get your job done quicker, I bet this audience can appreciate that!
While Matt had to eventually dip from the team, he's still writing fresh articles on DZone and has recently introduced us to the folks at Octopus Deploy (now MVBs) where he's working. Thanks for keeping in touch with us Matt and hope to work with you for a long time!
Charles A.R.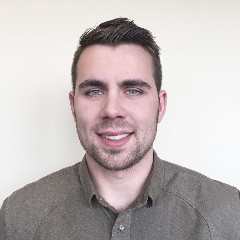 When launching our new AI Zone in June/July, I asked Charles Antoine-Richard, who had been a guide author at the time, if he'd be interested in joining up with our ZL team to help shape the content we put into the Zone. While he expressed to me that he might have difficulty juggling ZL-ism with his regular job at Arcbees, Charles hopped into the role with a zealousness for finding MVBs, writing long-form link-filled articles, and just generally helping us with launch advice, while keeping me entertained with some seriously hilarious Slack dms.
While Charles has moved on to a new position as Marketing Director of Arcbees (congrats again Charles!) and needed to back out of the Zone Leader role due to time constraints, we hope to continue working with him and Arcbees as MVBs as long as we can!
Wrap-Up
We've had so many awesome Zone Leaders over the years and really this post is missing loads of the wonderful faces that we've shared the honor of working with in the past—many of which we continue to work with today in other ways! Here, I chose to focus on 2017, but again, the Zone Leaders span many years.
As for our 2017 ZLs, I can't say enough good things about this group of people! As we continue to the grow the team, I look at the people we currently have on it as examples of what a Zone Leader should be, and I hope to find many more like them!
Here's to the Zone Leaders of 2017, you make DZone proud!
Want More 12 Days of Content Articles?
You're in luck! Here's the list of the other 12 Days of Content articles:
1st Day of Content, DZone gave to me: DZone People on Twitter
2nd Day of Content, DZone gave to me: DZone in Review
3rd Day of Content, DZone gave to me: Top 10 Daniel Stori Comics
4th Day of Content, DZone gave to me: 2017 Guides
5th Day of Content, DZone gave to me: New Zones of 2017
6th Day of Content, DZone gave to me: Most Popular 2017 Refcardz
7th Day of Content, DZone gave to me: An Intro to Our Zone Leaders
8th Day of Content, DZone gave to me: Ghosts of Articles Past
9th Day of Content, DZone gave to me: What Made Our Zone Leaders Happy in 2017
10th Day of Content, DZone gave to me: Upcoming 2018 Guides
11th Day of Content, DZone gave to me: Zone Leader 2018 Predictions
12th Day of Content, DZone gave to me: Developer Resolutions
Opinions expressed by DZone contributors are their own.
Writers'
Partner Resources