The 9 Best Alternatives For Slack To Ensure Effective Project Management
The 9 Best Alternatives For Slack To Ensure Effective Project Management
Find out which Slack alternative works best for your team! Examples include Bitrix24, Chanty, and Mattermost.
Join the DZone community and get the full member experience.
Join For Free
Find your Slack alternative!
You may also like: The Guide to Workplace Communication Channels You Didn't Know You Needed
There are many slack alternatives available out in the market and in this article we explore the nine best ones.
Any activity in an organizational culture is successful largely because of the communication that the employees have with each other. This conversation and staying in touch in the development phase or even in the normal phase is an effective team collaboration factor.
When the team is happy and in perfect collaboration, then the project management aspect of the team increases amazingly, because a united group of people can overcome any obstacle they may face during any organizational challenge.
Nowadays, Slack is a famous application that lets teams and their managers stay in constant communication with each other. It is an amazing application but not all of the companies or individuals would feel that way.
This is because, while slack is an incredible tool, there is more to project management than attractive interfaces, simple task creation, and discussions.
Given below are nine amazing slack alternatives that are available free on the internet right now.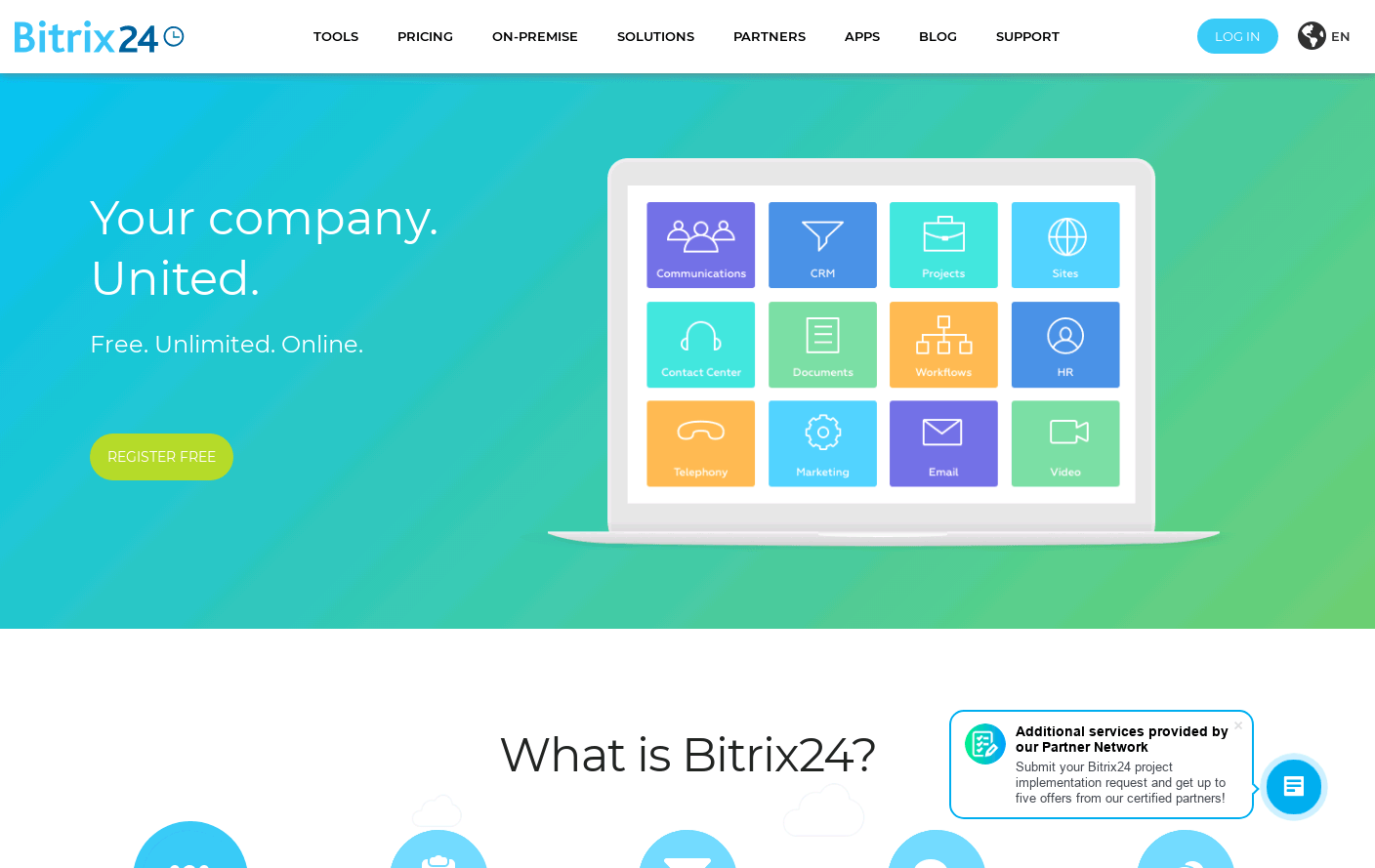 Slack Alternative #1 featured on our list is Bitrix24. Bitrix24 is an incredible application that is equipped with some amazing tools for management, communication, and collaboration among all of the members of the team/company.
What really makes it an alternative for slack? Well, it provides you a detailed platform for all of your attachments and important content related to the project like files, messages, tasks, project milestones, and contacts.
There is no waiting period for your account to be approved and then you can use the platform, rather you can use it from the moment you sign up for an account and invite your colleagues to collaborate with you.
Through the feature Activity Stream, your team is able to keep track of all of the important tasks and events that are happening in the company regarding the project. This helps them be in constant communication and collaboration with each other to achieve their unified goal.
The main solutions that the application provides are as follows:
Social networking.
Tasks and project management.
CRM.
File sharing.
Document management.
Calendar and planning.
Sales team management.
Telephone.
HR management.
Email.
It also has a mobile version that works on every mobile device whether it's Android, iPhone, or iPad.
Key Features
Bitrix24 is a free management and communication tool that can be used by up to 12 users for free.
In the premium offerings of this application, you have to pay for additional disk space and some optional features.
Since the full toolset is cloud-hosted which means that the customer needs to get used to only one user interface which will grant them access to all of the other interfaces.
A communication platform for both internal and external operations.
Bitrix24 offers virtual telephone calling which is needed for team collaboration.
Time planning features that include event scheduler for meetings, meetings manager and calendars.
Coordinate projects, schedules, and tasks related to the project.
Time management tools include check-in/out feature to monitor attendance and productivity during that time, regular work reports to keep the team in check, and daily planner to increase productivity.
With this platform, you can store, discuss, search, and share documents with the relevant people.
Social search that covers all system objects including tasks, events, and uploaded documents.
Pricing
Free: (12 users/1 admin/5 GB online storage)
Plus ($39): (24 users/2 admins/24 GB online storage)
Standard ($99): (50 users/5 admins/100 GB online storage)
Professional ($199): (Unlimited users/ admins/ online storage)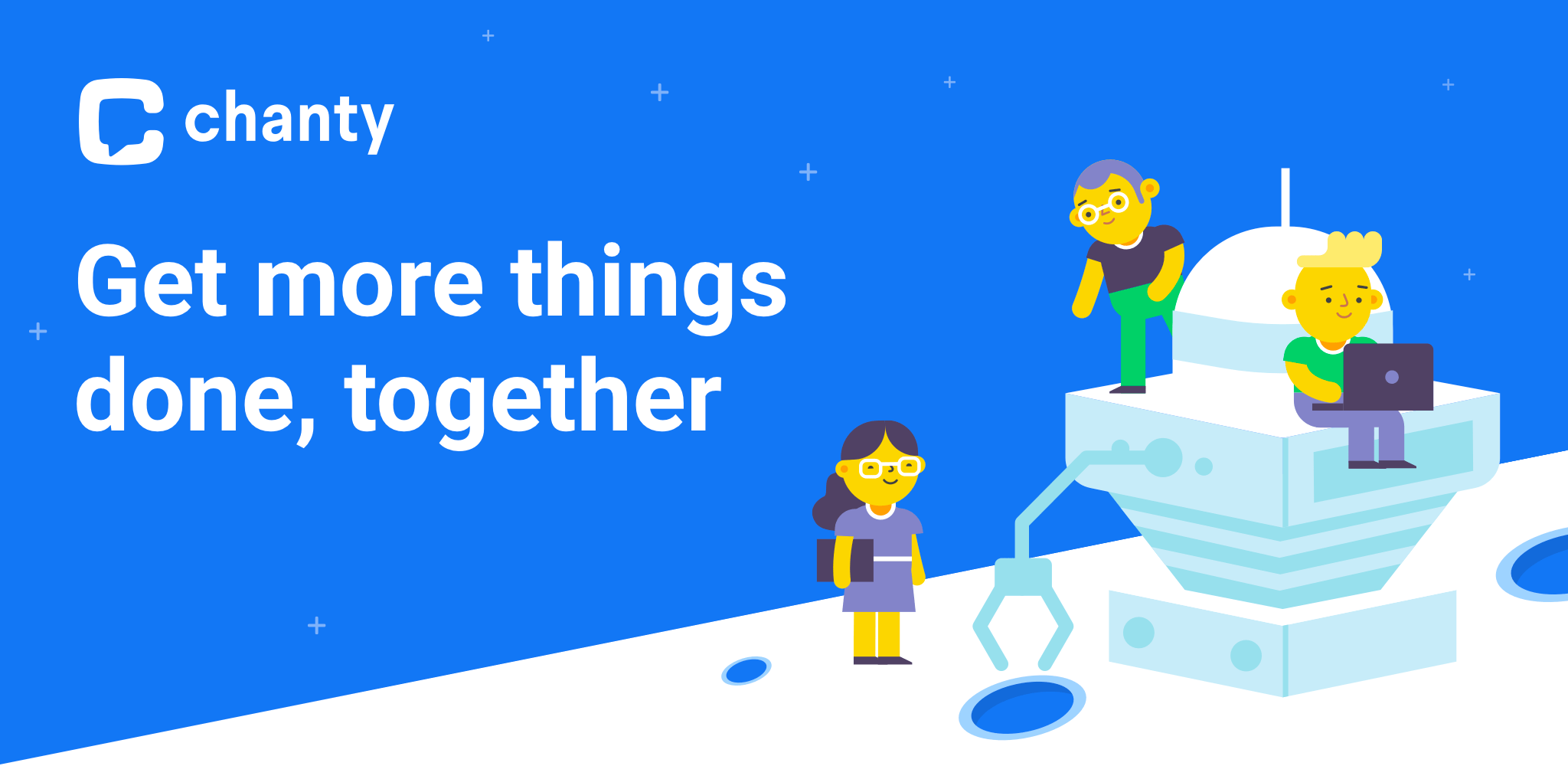 In at number #2 on our list of slack alternatives is Chanty. Chanty is an incredible application that is simple to use and is the right match for small and medium-sized teams. One of the amazing things about this application is that it doesn't limit searchable message history like slack. This feature allows you to browse your important messages no matter when you sent them.
Similar to slack you can communicate on private and public channels, and even on one-to-one private conversations, whichever mode is feasible for you.
Chanty apart from doing all of the upper mentioned stuff organizes your files, tasks, links, and conversations into an amazing feature known as the Team book.
All of this ease and faster processing greatly helps project management as these are two of the most important factors managers need from their resources.
Key Features
Simple and clean interface that is very appealing to the clients.
A single notification center for all the apps you use at work.
It doesn't limit message history.
Easy to use even if you are a new user in the market.
Fast.
Free.
Pricing
Free (Up to 10 members/ 10 integrations/ 10GB file storage per team)
Business ($3) (Unlimited members/ Unlimited integrations/ Unlimited storage per team)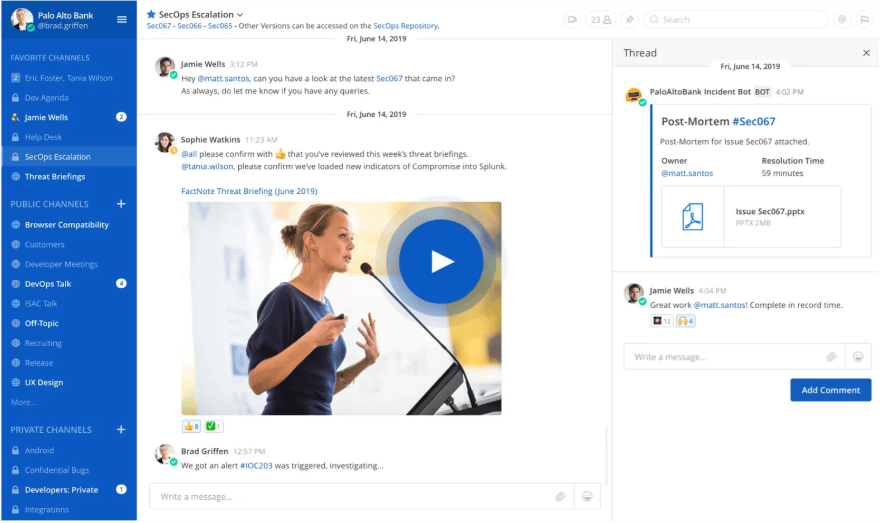 For every team and organization in the market right now, privacy for their data and employees is the most important thing that they focus on. This is because digital hackers and malicious software corrupting the data.
Well, if you are searching for a private cloud, highly customizable and open-source communication tool, then Mattermost is the perfect choice for you. It's at #3 on our list of slack alternatives.
For the most part, Mattermost targets enterprise companies but they still offer a rather appealing free version of their platform which is great for smaller teams that require unlimited message history, multi-language support and seamless integration with other applications.
Key Features
Push Notifications.
Unlimited search history.
Native apps for iOS, Android, Windows, Mac, Linux.
Advanced access control policy.
Open-source and private cloud-ready.
Multi-node database deployment support.
Custom emojis.
Webhooks and commands.
Plug-in framework.
Slash commands.
Enterprise-scale.
SAML-based SSO.
Active directory.
Permission management.
Compliance reporting.
Encrypted push notifications.
Compliance support.
Communication management.
Custom branding.
Discussion threads.
Multi-language translations.
File sharing and group messaging.
Search functionality.
AD/LDAP single-sign-on.
Unlimited integrations.
Multi-factor authentication.
Authentication and security.
Chat.
Role-based permissions.
Audio/video conferencing.
Performance monitoring.
Pricing
Team edition: $0 free forever.
Enterprise E10: $3.25 user/month billed annually.
Enterprise E20: Custom pricing.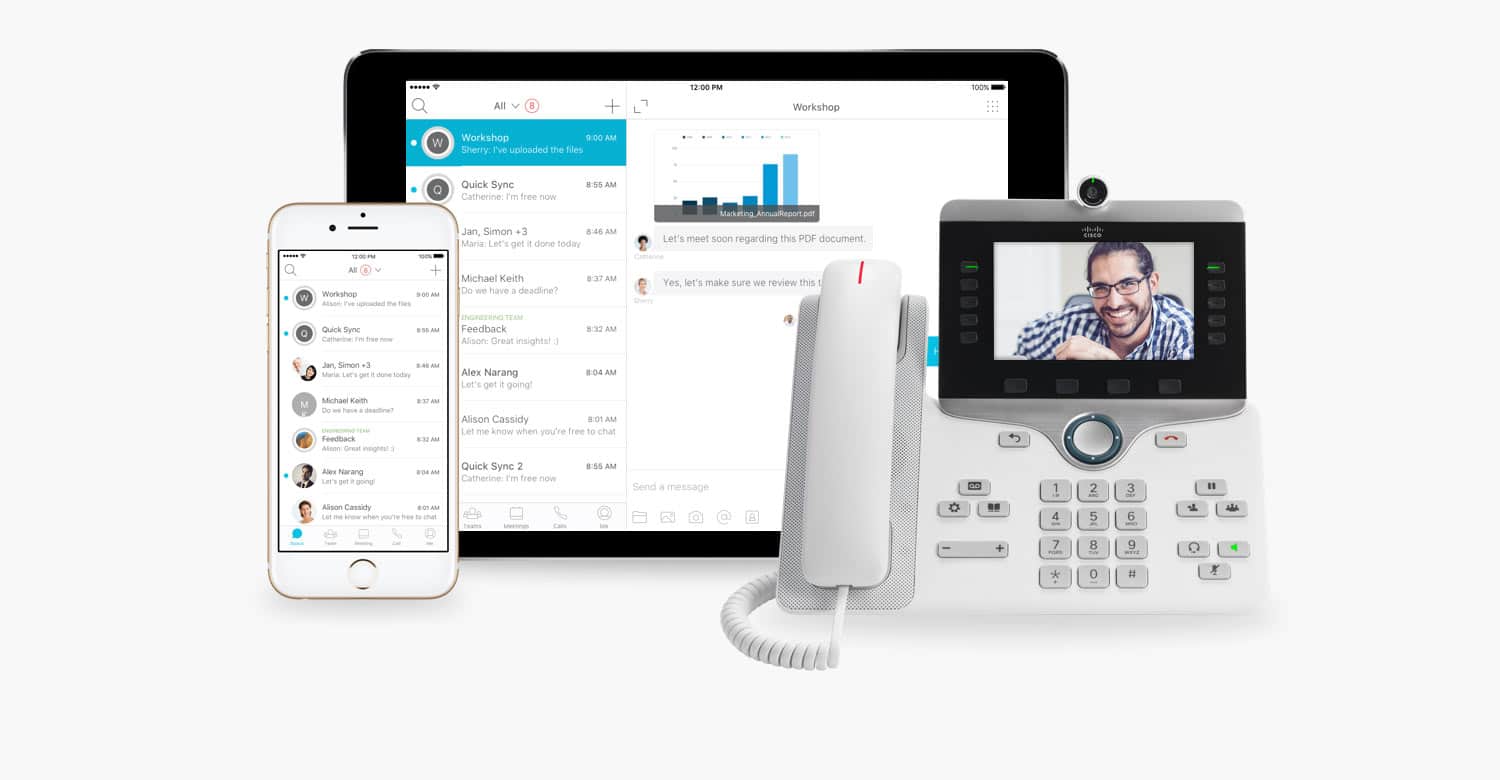 Cisco spark is an amazing application from the company that Cisco that is famous for embracing the world of cloud computing application services from the very start and therefore is in on our list of slack alternatives.
Spark is amazing in managing the organizational teams with the tools at its disposal like advanced collaboration suite, communicate any time through different modes, create different aspects of the project with state of the art tools and work anywhere anytime due to their cloud computing paradigm.
This cloud computing opens up a lot of doors for faster processing and a single linkage to a lot of different interfaces, straight from one anchor point.
Key Features
Brainstorming.
Document Management.
Video Conferencing.
Cloud Computing.
Pricing
Free Trial.
Custom Package: Not provided by the company.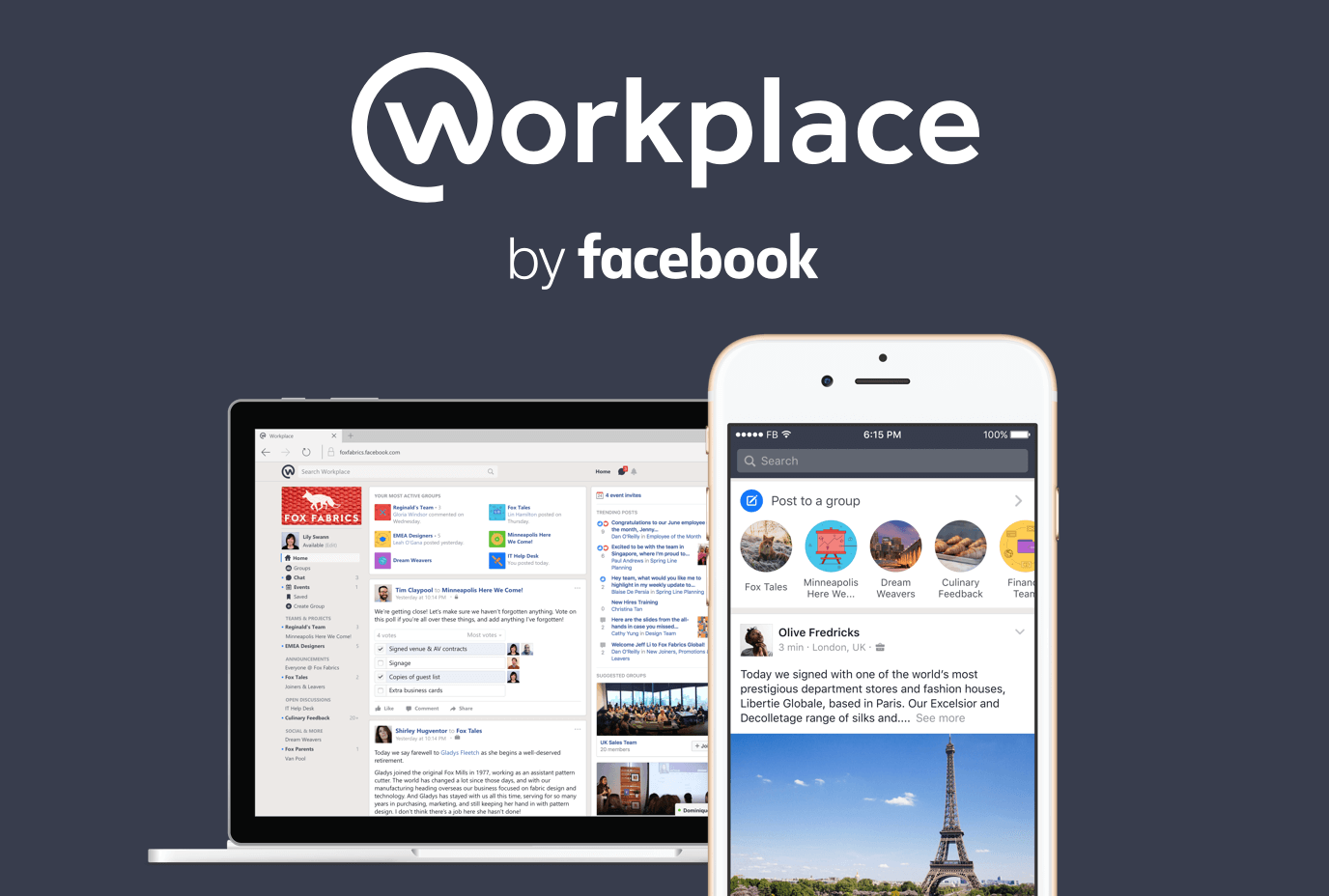 Ever heard of a little company called Facebook (Lol)? As it turns out they have their own amazing alternative to slack that can be an amazing experience for you if you are an addict of those Facebook Group Conversations.
When Facebook started the group's feature and embedded the chat feature in the messenger app, it expanded the whole communication feature paradigm.
With Workplace by Facebook, you can create groups with your team regardless of their friendship status with you on Facebook and chat with them in the group convo tab. You can even arrange live chats with the whole team when necessary.
What really makes it different from the others is that you can collaborate with people from other companies too. As this group creation feature is not limited to any company domain, if you are doing business with any other company, you can communicate with them too.
Key Features
Live video streaming.
Workplace and Work Chat apps.
Voice and video calls.
Unlimited file, photo, and video storage.
Productivity features.
Integration with file storage providers.
Unlimited team and project groups.
Secure collaboration between companies.
Desktop Notifier for Windows.
Enterprise features.
Directory of pre-built integrations.
Monitoring tools for IT teams.
Administrative controls to manage your community.
Integrations with e-discovery and compliance providers.
APIs for custom integrations and bots.
Single sign-on, Active Directory support.
Integration with G Suite, Okta, Windows Azure AD.
Pricing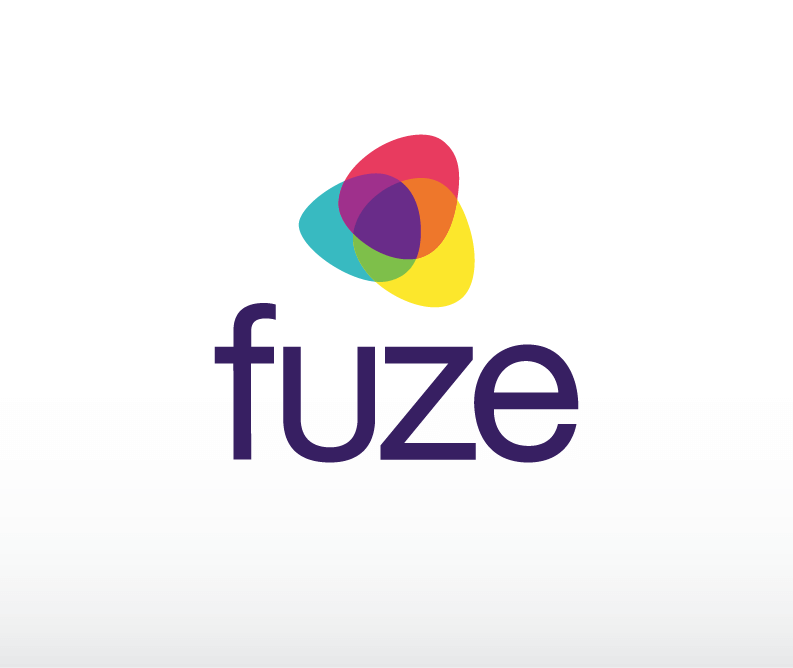 When it comes to a collaboration application that checks all of the important boxes on the list, Fuze is the name that stands out the most especially when your thinking of slack alternatives.
With amazing interfaces and seamless app integration with apps like Box, Lync, Google Calendars and Microsoft Outlook, that lets you collaborate with your team and share information across all of these platforms according to your needs and requirements.
If you are really serious about finding an alternative to Slack, then you won't be disappointed with Fuze.
Key Features
Reimagined user experience.
Enterprise security.
Fuze web.
Unified communication.
Global reliability.
Collaboration.
APIs and integrations.
Insights.
Voice.
Contact center.
Pricing
(Free plan, Pro plan for $20/user/month, Premium plan for $40/user/month).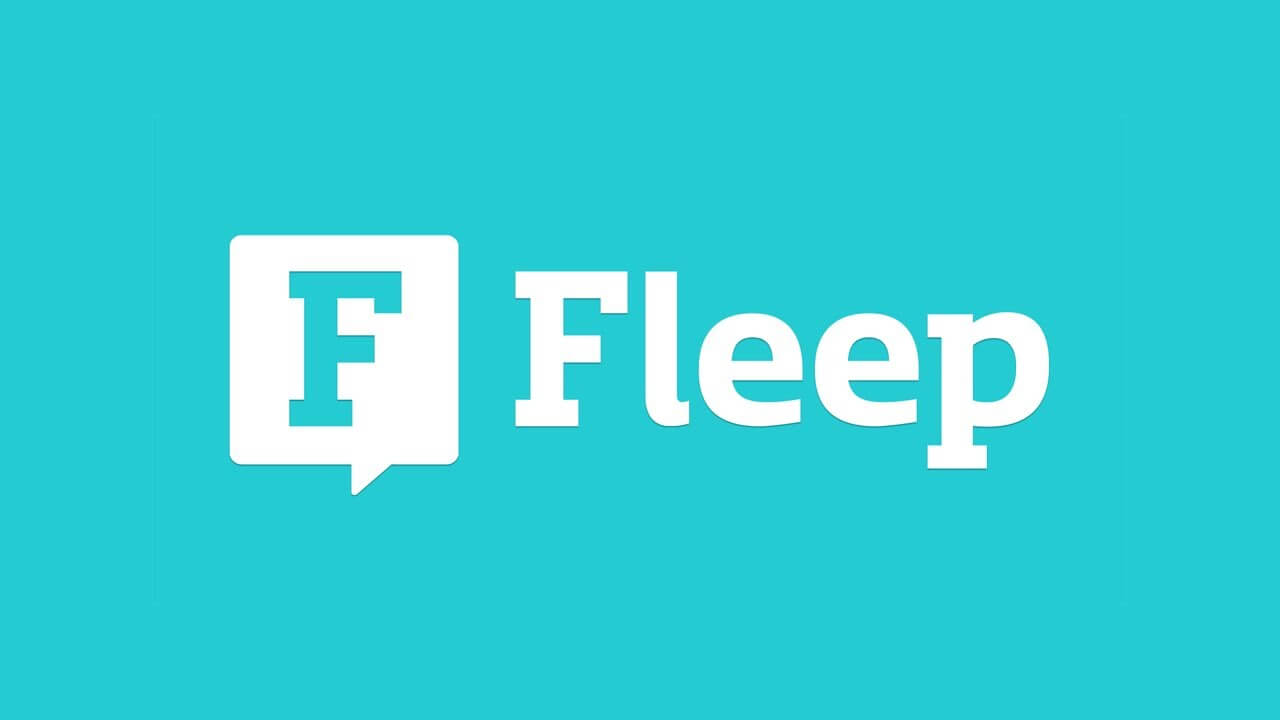 Fleep is in on our list of slack alternatives as well. Fleep is an incredible application that lets you communicate with any user of the application as long as you know the email of that person. Therefore, this app is the answer to bridge the gap between email and a team messenger, which you can't say about most of the apps on this list.
Even if that person is not on the application you can communicate with them because these conversations are not happening in a closed ecosystem.
How is it different from Slack? Well, Fleep is an open Network application whereas Slack is a closed ecosystem that lets you only communicate users that are on the app and not anywhere else. Fleep gives you the ability to communicate with one account across different teams but Slack only lets you talk to users from one team from one account and if you want to talk to the other team, you would have to make another account.
Key Features
Dynamic team communications.
User account management.
Document/file sharing.
Status message.
File storage.
Native apps.
Premium conversation.
Pricing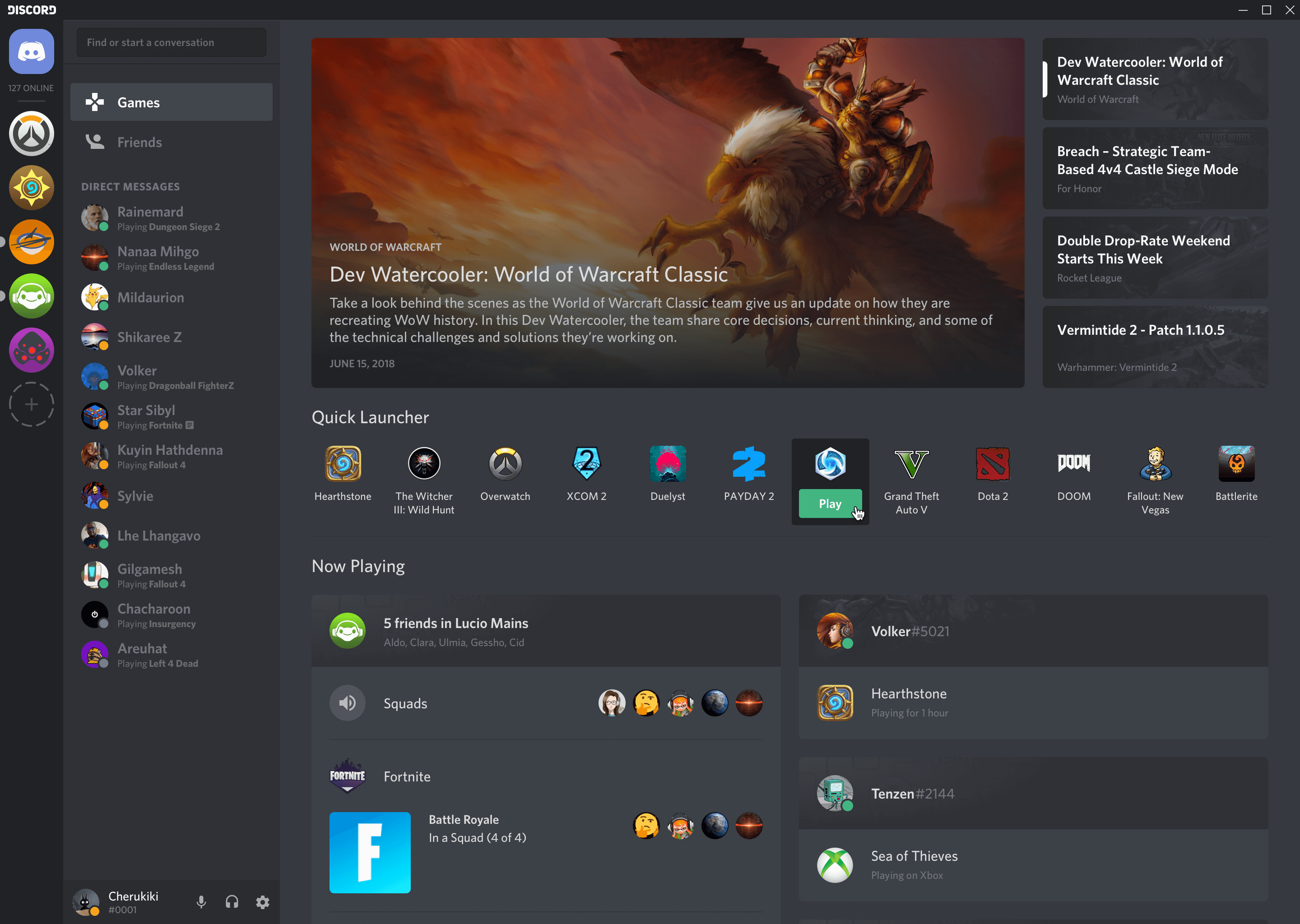 At #8 on our list of slack alternatives is Discord. If you are a gamer on the side, you may think that we are confused that we put Discord in this list but actually if you think about it, Discord is an amazing communication app for teams. Its rich functionalities for collaboration and unlimited chat history are perfect for team interaction.
At first, this app will divide your communication channels into two categories, text and voice. But if you are switching from Slack, you can easily use their (Slack's) concept of public and private channels using Discord's channel settings.
The one feature that really sets it apart from all of the other apps in this list is the push-to-talk feature that lets you communicate quickly and seamlessly without typing or actually calling someone.
There is a drawback to it that it can't be integrated with most apps that you use at work, but if you need an app for a small team that needs a robust free plan, to communicate, text, video or voice, then Discord is the perfect app for you.
Key Features
Chat with small and large groups via text or voice.
You can set up private and public servers for communication and if you want to keep things private, you can invite your friends to your private server through a unique invite link.
The free apps for Windows, Linux, Mac, Android, and iOS are available in their respective stores.
Pricing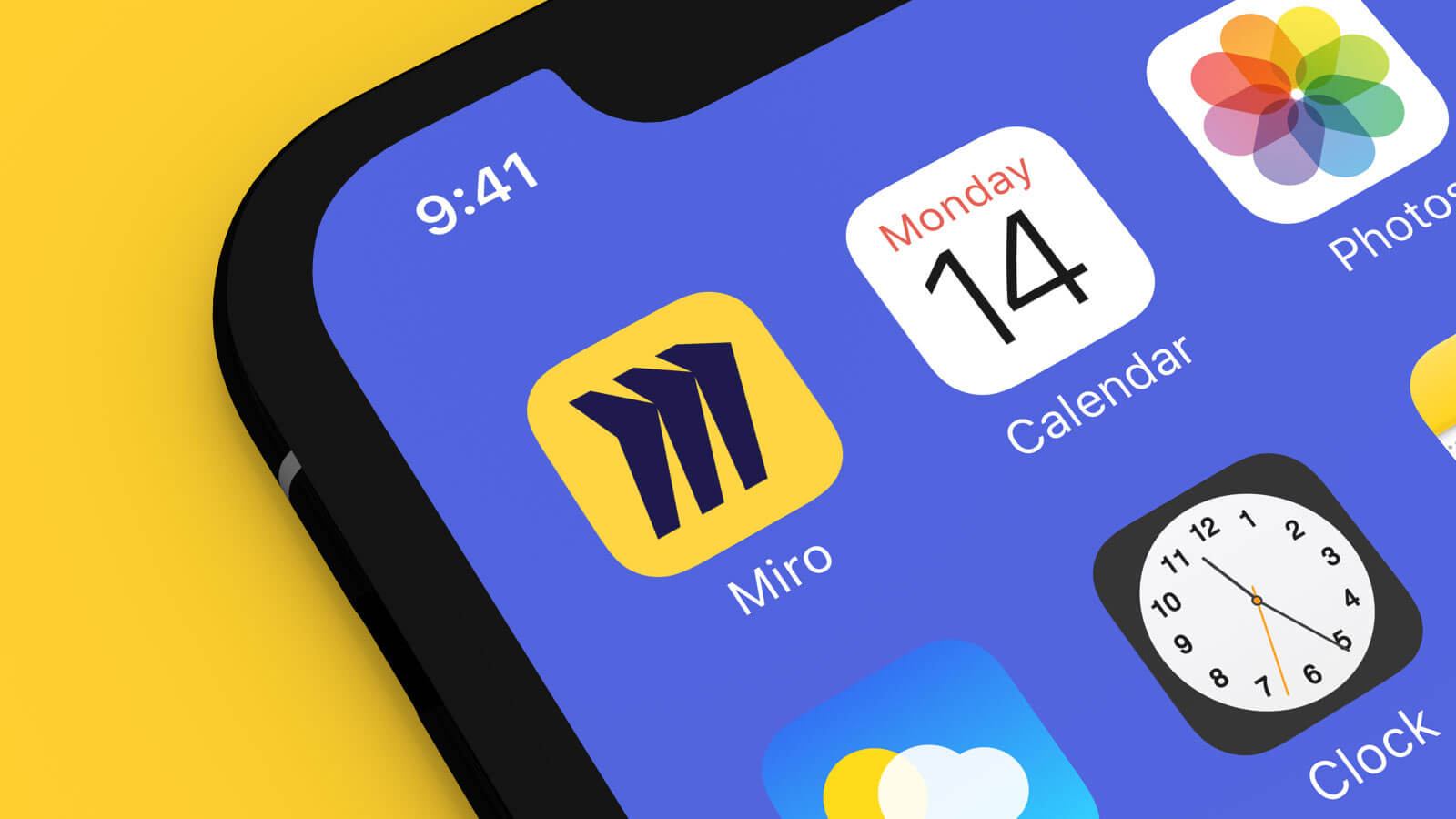 Last but not least is Miro. This application is an amazing cloud-based solution for all of your project management problems. This is basically designed for visual collaboration. What does that mean? It means that it comes with whiteboard templates, video sharing, screen sharing, chat and commenting on different tasks and activities.
Users can easily create and share designs, create mind maps and visualize the whole process workflow of the project.
Key Features
Real-time visual collaboration.
Infinite canvas.
Wireframing library.
Works with docs, videos, images, etc.
Templates for management, service design, marketing.
Hi-res export as image or pdf.
Works on mobile tablets.
Google Drive integration.
Whiteboarding toolkit.
Colorful post-it notes.
Tagged comments and mini-chats.
Cloud-based; no download needed.
Iconfinder integration.
Text, Voice and Video chat.
Screen sharing.
Manual backups.
Freehand drawing.
Presentation mode.
Extension for Google Chrome.
Administrative capabilities for teams.
Auto-arrange.
Pricing
Free.
Team ($8).
Business ($16).
Enterprise (Custom Pricing –– Contact the Company for more Info).
This listicle is inconclusive by a long shot. Make sure you bookmark this post and revisit in a week or two for more spicy updates. Have a good day y'all!
Further Reading
Understanding Microservices Communication and Service Mesh
6 Chat Etiquette Myths That Are Slowing You Down
Slack (software)
Project management
mobile app
teams
Cloud computing
Integration
Open source
Trending
DevOps vs. DevSecOps: The Debate

Decoding eBPF Observability: How eBPF Transforms Observability as We Know It

What to Pay Attention to as Automation Upends the Developer Experience

From CPU to Memory: Techniques for Tracking Resource Consumption Over Time