The Best Scrum Tools of 2019 for Agile Project Management
If you're having some trouble narrowing down the Scrum tool for your team, take a look at our best-of list for some recommendations.
Join the DZone community and get the full member experience.
Join For Free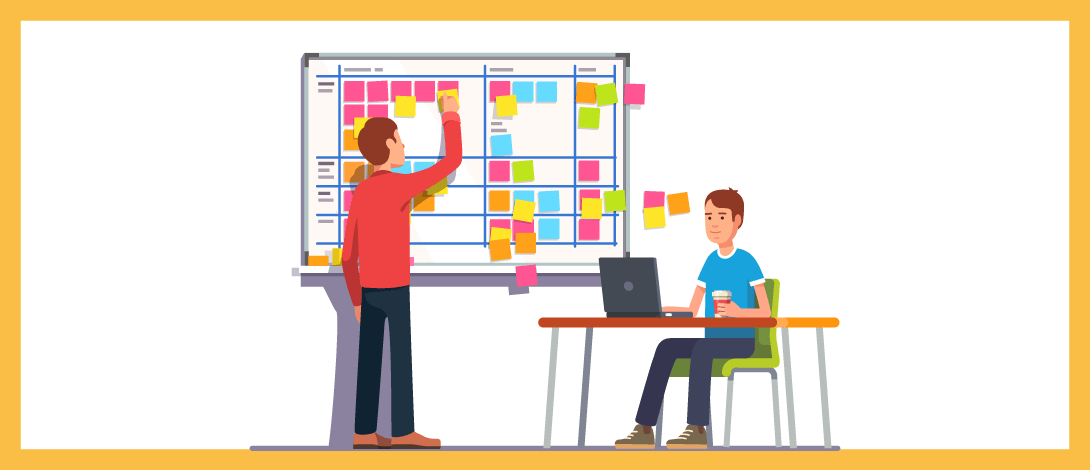 Over the past few years, Scrum has become the default face of Agile project management. One of the most popular Agile frameworks, Scrum is widely adopted by software and non-software development teams alike.
Due to its growing popularity, there are numerous tools that have jumped on the bandwagon and have started to recognize themselves as the best Scrum tools. The criterion for the best Scrum tools is simple enough: the best tool is the one that fits perfectly with your project needs, helps you in effectively achieving your sprint goals, and doesn't put a dent in your budget.
If you search the internet for a list of Scrum tools, it will probably overwhelm you with so many choices it has to offer and the overabundance will leave you more confused than ever.
So, to make things easy for you, we have compiled a list of the best Scrum tools that'll take the burden off your shoulders and help you with choosing the best one for your team.
Speaking of Scrum, if you're not sure whether you should go for it or not, you can check out this Kanban vs. Scrum comparison for a detailed analysis to help you out with the decision.
Best Scrum Tools to Increase Your Productivity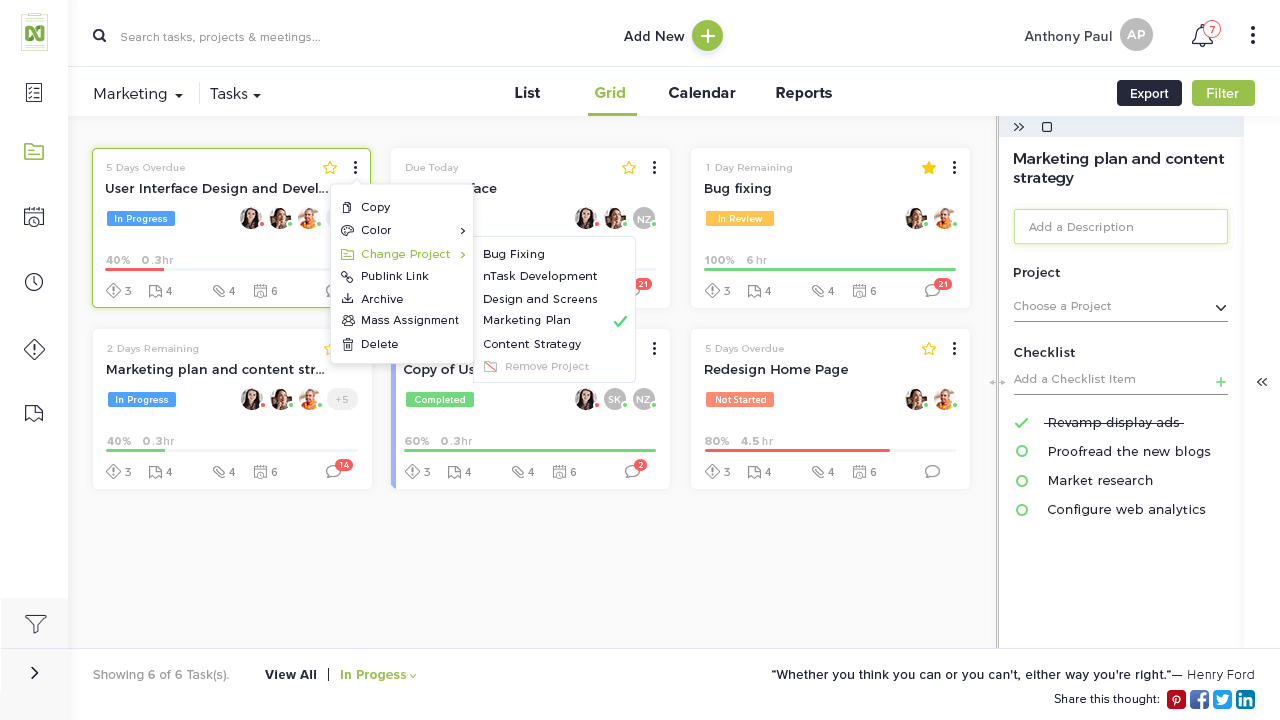 Starting off the list with one of the most versatile free Scrum tools available online, nTask takes the cake for being an all-rounder when it comes to incorporating Scrum.
Primarily a project management software, the tool provides a unique set of features which make Scrum implementation painless for you. nTask is the only tool that comes with a myriad of features to manage every aspect of your project, and without any complicated add-ons.
nTask comes with a powerful meeting management solution which lets you productively execute your daily Scrum meetings without any fear of losing productivity along the way.
Let's see how nTask helps in effective implementation of Scrum:
What You Should Look Out For:
Project portfolio: All your projects in one central location, listed according to your preferred view for quick access.
Tasks management: All the associated and independent tasks right in front of you for instant assignment and monitoring of progress.
Daily Scrum management: Smart meeting management features, along with advanced meeting participant controls.
Team collaboration: Provide timely feedback to your team members through comments within tasks and an updated activity log.
Issue tracking: Timely resolution of issues with elaborate issue management functionality, including issue severity and issue assignment.
Progress reporting: Built-in Gantt charts and timesheets for tracking the project progress and deciding the next course of action.
Risk management: Creation and prioritization of risks with relevant projects to mitigate their effect on the project.
Team management: Independent workspaces for teams working on multiple projects simultaneously, to ensure transparency.
Pricing
Free: up to 5 projects, 5 workspaces, timesheet reporting, unlimited tasks, and Scrum meetings
Pro: $2.99 per user/month with unlimited everything
2. Jira
You've likely heard of Jira. It's one of the most widely-used Agile tools for Scrum, so without a doubt, the second spot in this list goes to Jira.
The tool comes loaded with features that make Scrum implementation seamless for the users, including customizable Scrum boards, custom filters for backlog management, and a number of visual project reports.
Although it comes with a well-balanced functionality, Jira can seem a little overwhelming for the starters. It can take quite some time to get a hang of the software, and it would not be a wise decision to opt for it if you're new to Scrum.
Let's see what key features Jira comes with:
Key Features
Customizable Scrum boards
Powerful progress reports
Backlog management
User stories mapping
Bug and issues tracker
Time tracking
Customizable dashboard
Sprints management
Custom filters
Real-time reporting
Numerous third-party application integrations
Pricing
Up to 10 users: $10 monthly
11-100 users: $7 per user/month
More than 100 users: upon request. For large teams
Jira comes with a free trial of 7 days.
3. Targetprocess
Targetprocess is one of the most flexible Agile tools available in the market. It can be adopted by organizations of any size and for any Agile framework, including Scrum, which is why it made to our list of best Scrum tools.
Coming with a high degree of customization, Targetprocess can be implemented easily on multiple levels of an organization, from a small team to a large enterprise.
The tool provides customized visualization functionality, which makes it convenient for the users to get transparency while viewing all kinds of project reports.
Key Features
Centralized projects dashboard
Drag and drop interface
Project timeline
Backlog management
Issues and bugs tracking
Shareable boards
Sprint management
Multiple project reports
User story mapping
Numerous third-party application integrations
Pricing
Team: Free for unlimited users and basic support
Company: $20 per user/month
Enterprise: Upon request. Premium support and other advanced services
4. VivifyScrum
Fourth on the list we have VivifyScrum.
Coming with features tailored to the needs of Scrum and Kanban methodologies, VivifyScrum is a rather easy-to-use software that comes with a clean and clutter-free interface, making it aesthetically appealing, too.
The tool allows users to create virtual organizations and add all the relevant team members. Users can conveniently add projects and boards within an organization and track progress effectively.
VivifyScrum also provides online Scrum training free of cost, in case you want to educate yourself or your team about Scrum.
Key Features
Scrum board
Product backlog management
Invoice creation and sharing
Project calendar
Customized roles and permissions
Powerful charts and Scrum metrics
Time tracking
Customizable project labels
Third party application integrations
Pricing
Free plan and a premium plan of $8 per user/month
5. QuickScrum
The last great Scrum tool of our roundup is QuickScrum.
A web-based tool coming with a simple drag-and-drop interface for easy backlog management, QuickScrum is one of the most user-friendly tools available online. With an interesting list of clients, this tool can be your next choice for easy Scrum implementation.
While tools like Jira can be complicated for new users, QuickScrum can be an easy-to-use alternative that's quick to set up, too.
Just like VivifyScrum, QuickScrum also provides online Scrum training to individuals and teams.
Key Features
Scrum board
Drag and drop functionality
Comments within work items
Activity tracking
Work item statuses
Customizable filters
Workflow tracker
Individual efforts tracker
Burn up and burn down charts
Multiple third-party application integrations
Pricing
14 days free trial and a paid plan of $3 per user/month
Have you used any of these Scrum tools? Which one is your favorite? Let us know in the comments below.
---
If you enjoyed this article and want to learn more about Scrum, check out our compendium of tutorials and articles.
Topics:
scrum,
scrum methodolgies,
scrumban,
scrum teams,
tools and technologies,
project management,
agile