The Bitcoin Design Pattern [Comic]
DZone's Guide to
The Bitcoin Design Pattern [Comic]
If you think about the bitcoin algorithm, you might make an observation that reminds you a little bit of your own software...
Join the DZone community and get the full member experience.
Join For Free
Sensu is an open source monitoring event pipeline. Try it today.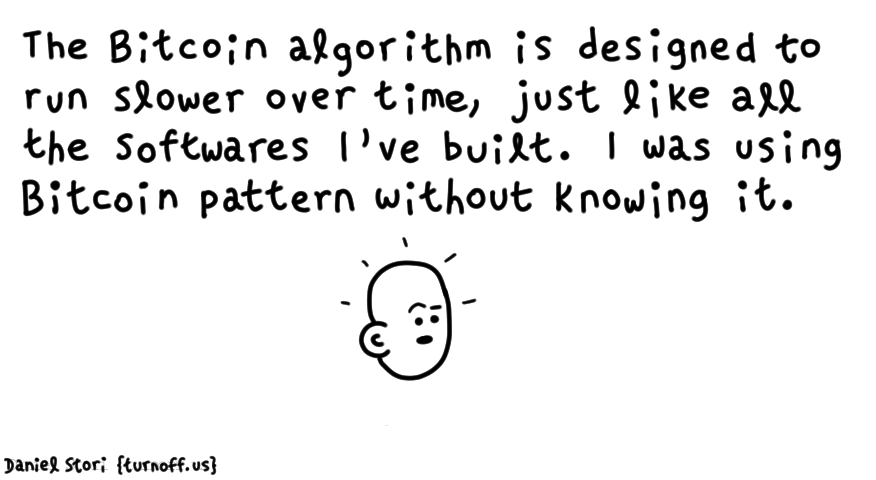 Topics:
comic ,bitcoin ,design patterns ,performance
Opinions expressed by DZone contributors are their own.
Performance Partner Resources
Performance Partner Resources