The Bitcoin Design Pattern [Comic]
DZone's Guide to
The Bitcoin Design Pattern [Comic]
If you think about the bitcoin algorithm, you might make an observation that reminds you a little bit of your own software...
Join the DZone community and get the full member experience.
Join For Free
xMatters delivers integration-driven collaboration that relays data between systems, while engaging the right people to proactively resolve issues. Read the Monitoring in a Connected Enterprise whitepaper and learn about 3 tools for resolving incidents quickly.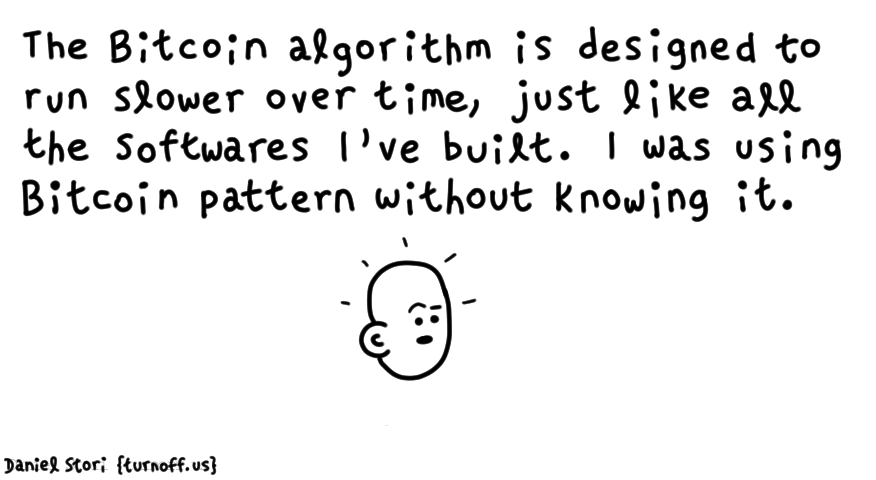 Topics:
comic ,bitcoin ,design patterns ,performance
Opinions expressed by DZone contributors are their own.
Performance Partner Resources
Performance Partner Resources