The Codeless Developer [comic]
DZone's Guide to
The Codeless Developer [comic]
They say that serverless computing is the Next Big Thing. But why stop there?
Join the DZone community and get the full member experience.
Join For Free
Java-based (JDBC) data connectivity to SaaS, NoSQL, and Big Data. Download Now.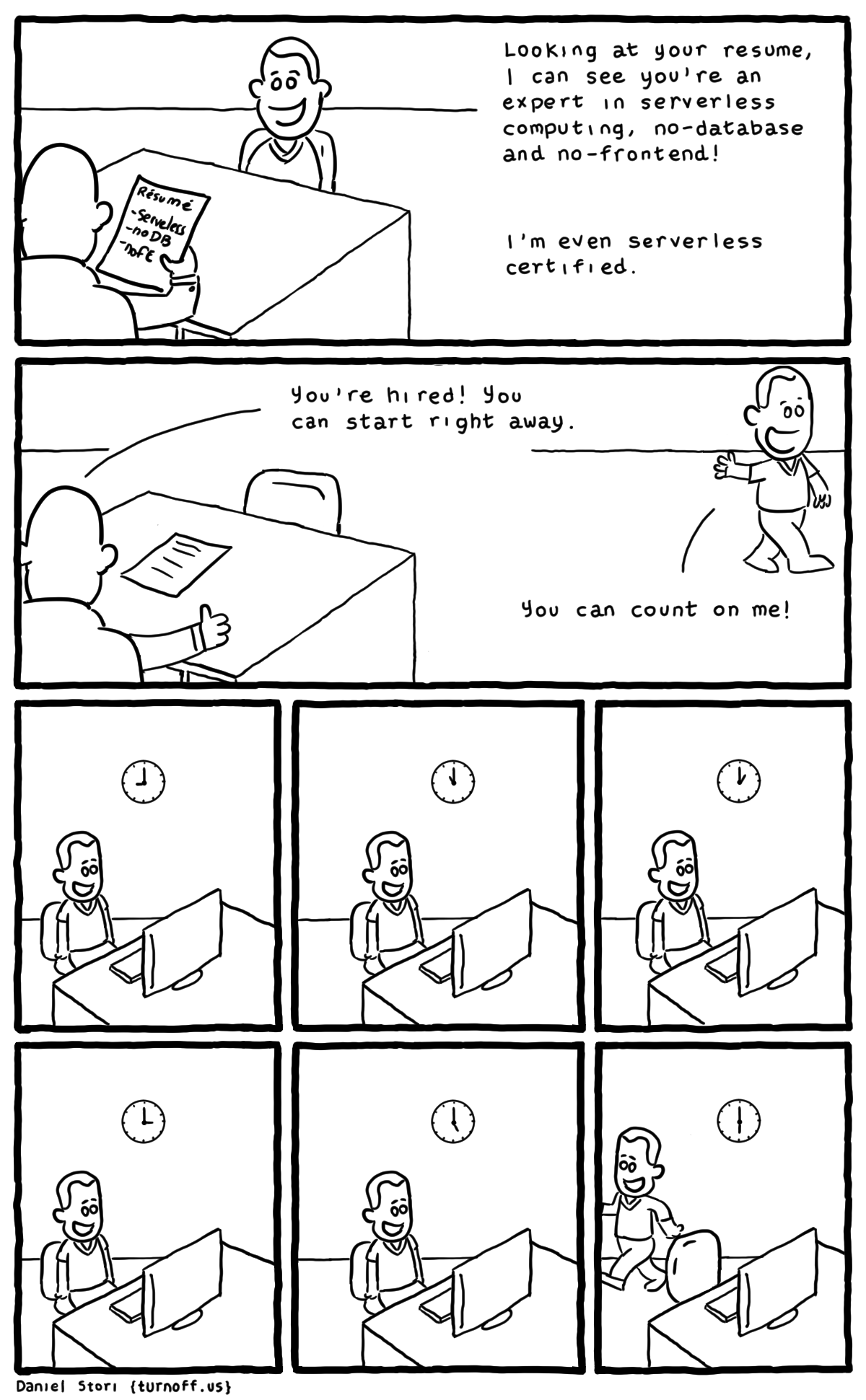 Topics:
serverless ,serverless architecture ,development ,humor
Opinions expressed by DZone contributors are their own.