The Depressed Developer 11 [Comic]
DZone 's Guide to
The Depressed Developer 11 [Comic]
We find our depressed dev in the deepest of flow states. Exhausted and overwhelmed, he's just about to make that final commit but is pulled out of it by the ugliest of ugly... his own code.
Join the DZone community and get the full member experience.
Join For Free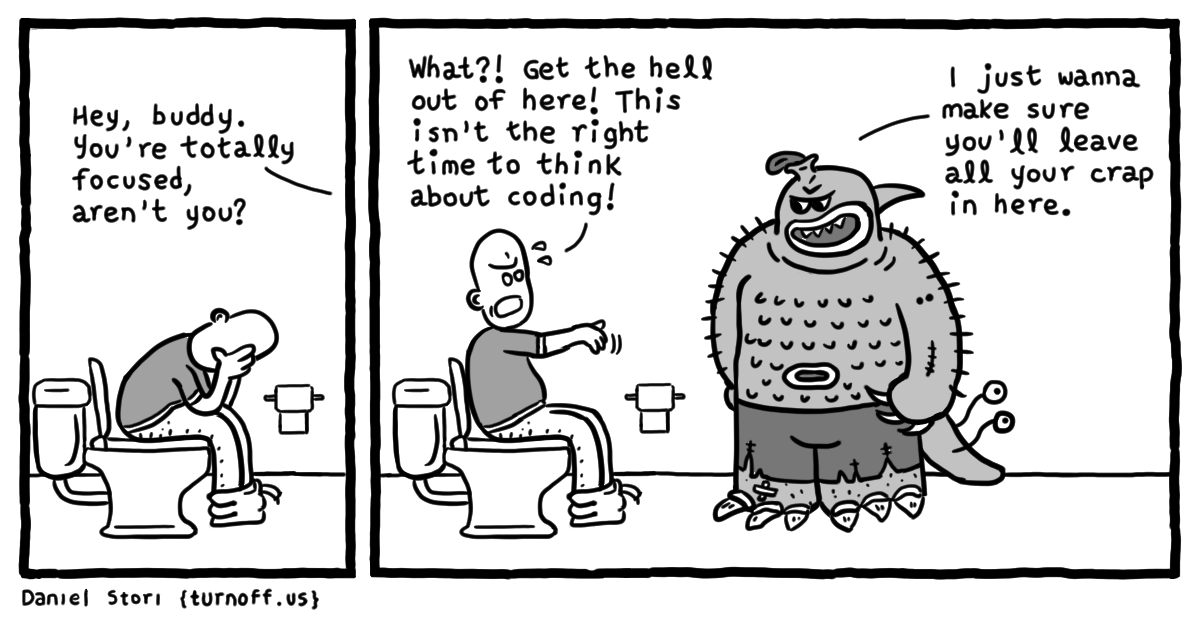 Topics:
comic ,clean code ,craftsmanship ,developer life
Published at DZone with permission of Daniel Stori , DZone MVB. See the original article here.
Opinions expressed by DZone contributors are their own.
Web Dev Partner Resources