The Depressed Developer 16: UFC++ [Comic]
DZone 's Guide to
The Depressed Developer 16: UFC++ [Comic]
Nothing quite like a good old fashioned bug battle to really pump you up. If you close your eyes while hammering away at the keyboard, it almost feels like you're punching a tiny bug face with each keystroke. Tap, tap, tap—KO!
Join the DZone community and get the full member experience.
Join For Free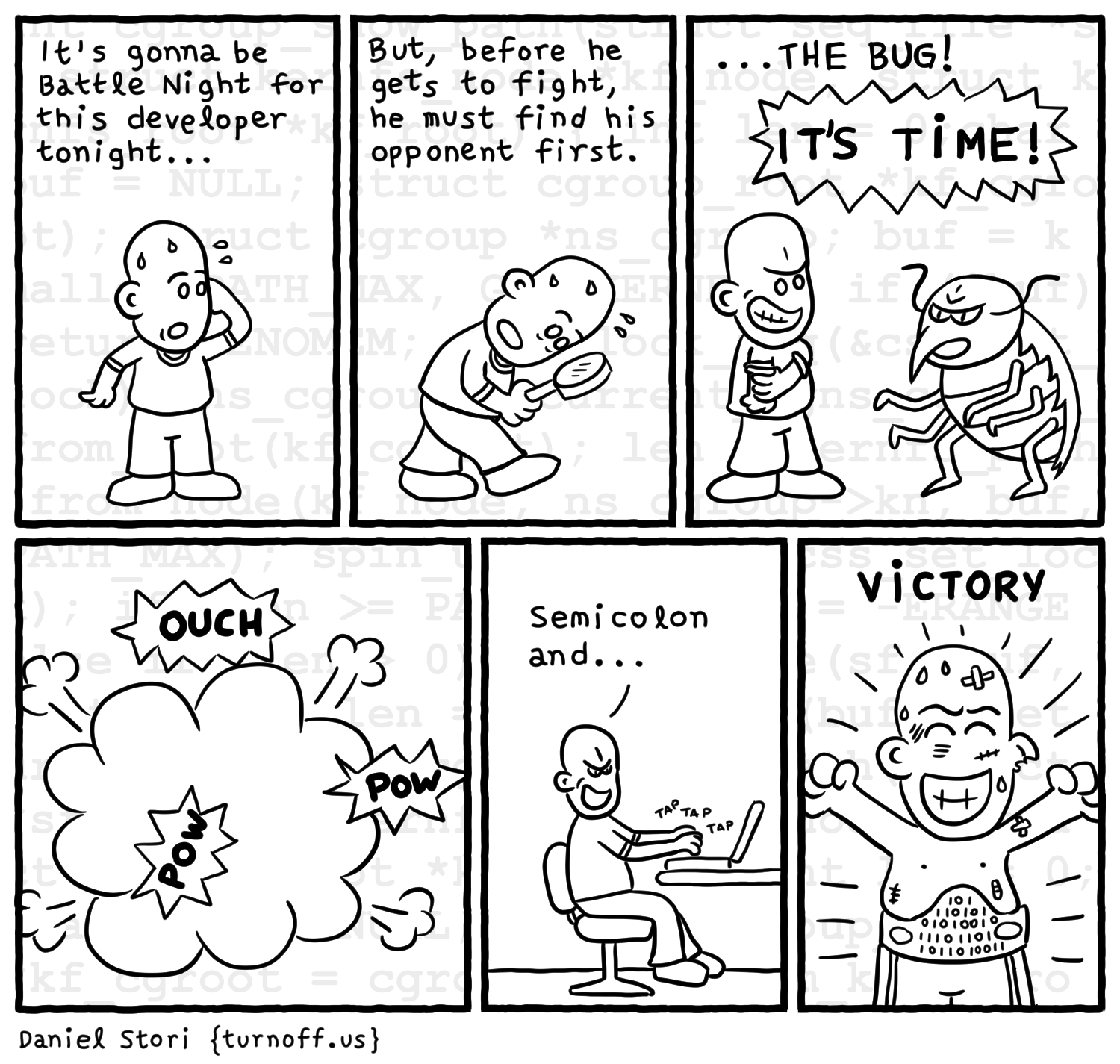 Topics:
comic ,performance ,bugs ,debugging
Published at DZone with permission of Daniel Stori , DZone MVB. See the original article here.
Opinions expressed by DZone contributors are their own.
Performance Partner Resources