The Depressed Developer 2 [Comic]
DZone's Guide to
The Depressed Developer 2 [Comic]
The Depressed Developer comes face to face with his creation. Sometimes, your code is so bad off that it demands your attention right away!
Join the DZone community and get the full member experience.
Join For Free
Download our Introduction to API Performance Testing and learn why testing your API is just as important as testing your website, and how to start today.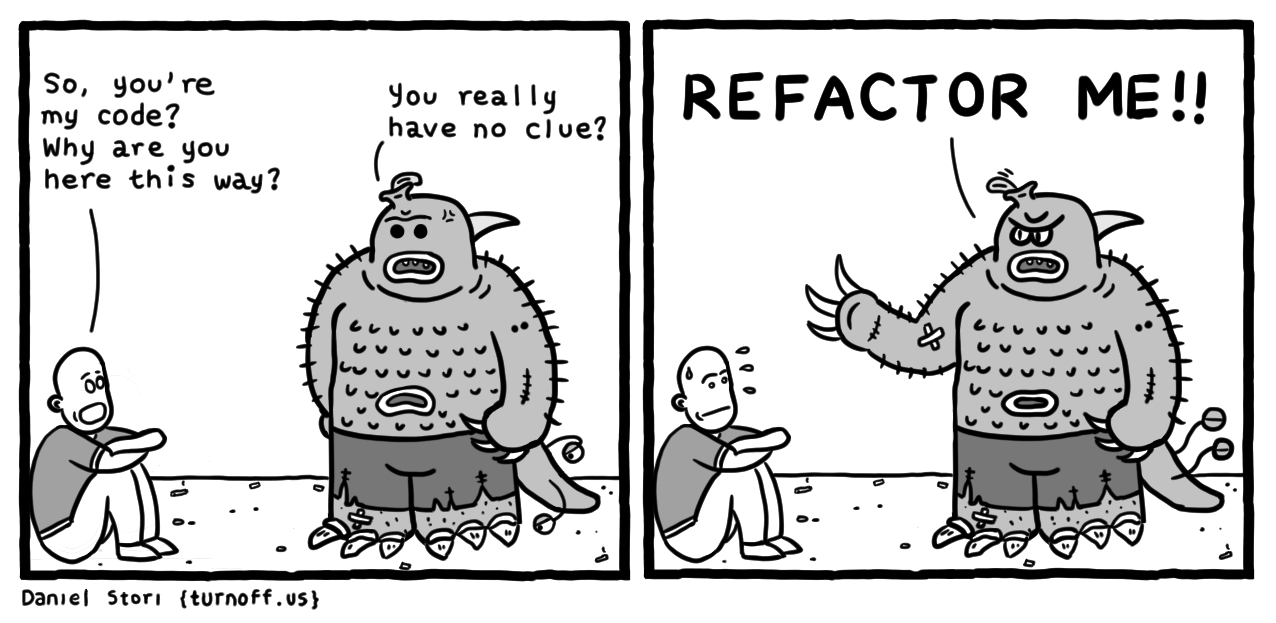 Topics:
development ,comic
Performance Partner Resources
Performance Partner Resources