The Depressed Developer 3 [Comic]
DZone's Guide to
The Depressed Developer 3 [Comic]
This one seems appropriate for the holidays. Let's all just take a breather right now, and not make any hasty commits.
Join the DZone community and get the full member experience.
Join For Free
SignalFx is the only real-time cloud monitoring platform for infrastructure, microservices, and applications. The platform collects metrics and traces across every component in your cloud environment, replacing traditional point tools with a single integrated solution that works across the stack.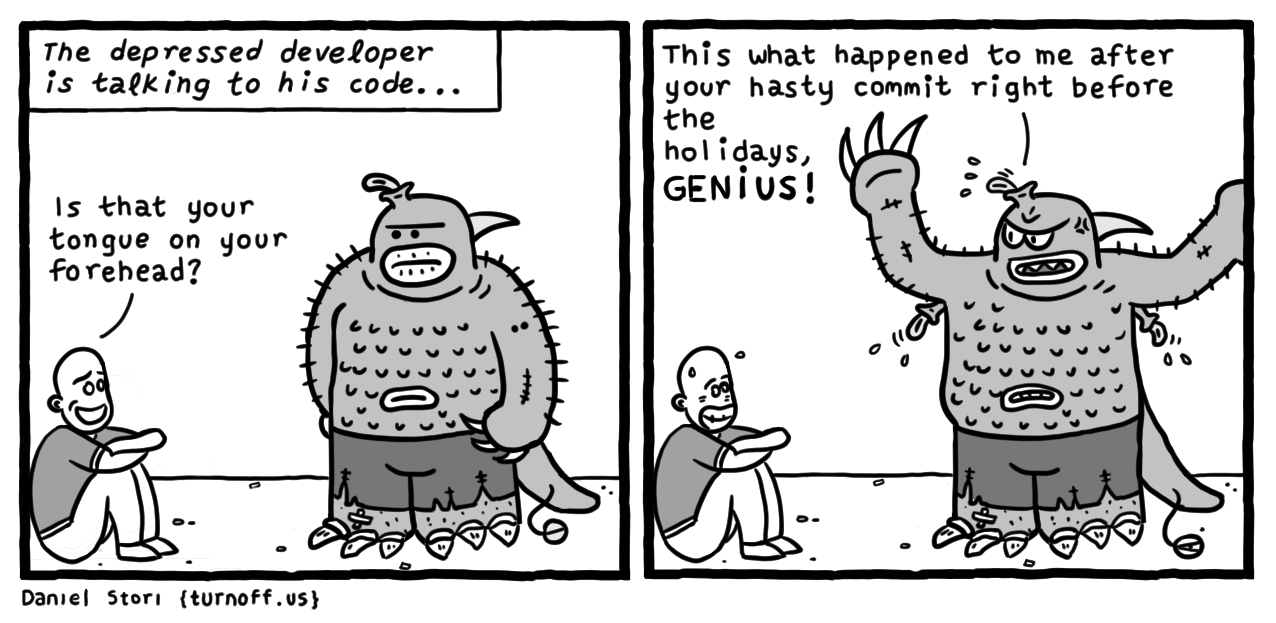 SignalFx is built on a massively scalable streaming architecture that applies advanced predictive analytics for real-time problem detection. With its NoSample™ distributed tracing capabilities, SignalFx reliably monitors all transactions across microservices, accurately identifying all anomalies. And through data-science-powered directed troubleshooting SignalFx guides the operator to find the root cause of issues in seconds.
Topics:
java ,comic ,development
Published at DZone with permission of Daniel Stori , DZone MVB. See the original article here.
Opinions expressed by DZone contributors are their own.
Performance Partner Resources
Performance Partner Resources