The Depressed Developer 4 [Comic]
DZone 's Guide to
The Depressed Developer 4 [Comic]
Happy New Year! I hope your drinking last night was cheerier than our depressed dev's here. If you're feeling blue, just look hard into the cute sad eyes of those variables down below and know that it could be worse!
Join the DZone community and get the full member experience.
Join For Free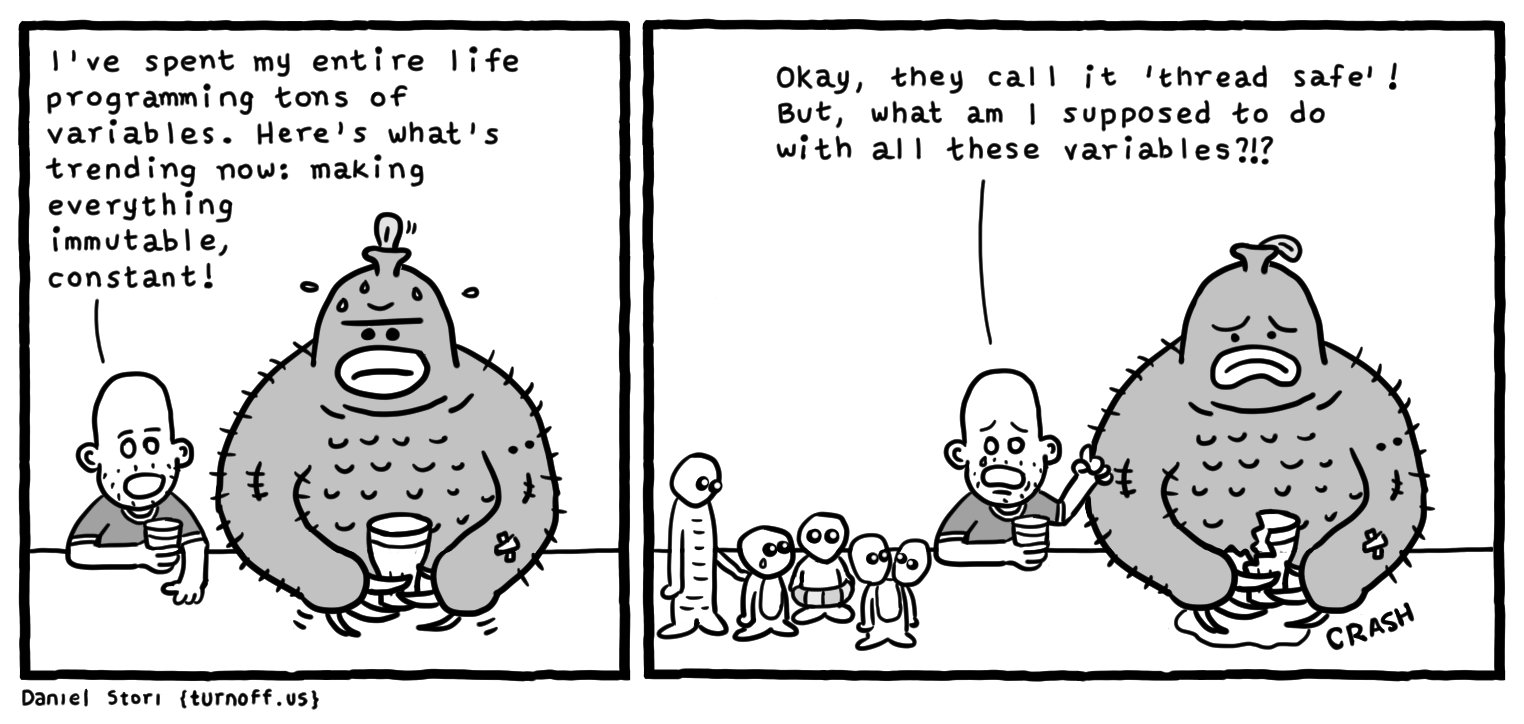 Topics:
immutable ,java ,thread safe
Published at DZone with permission of Daniel Stori , DZone MVB. See the original article here.
Opinions expressed by DZone contributors are their own.