The Depressed Developer 5 [Comic]
DZone's Guide to
The Depressed Developer 5 [Comic]
Join the depressed dev in his attempts to debug his monstrous code—spoilers, it doesn't end well. WARNING: This comic may contain code smells.
Join the DZone community and get the full member experience.
Join For Free
Maintain Application Performance with real-time monitoring and instrumentation for any application. Learn More!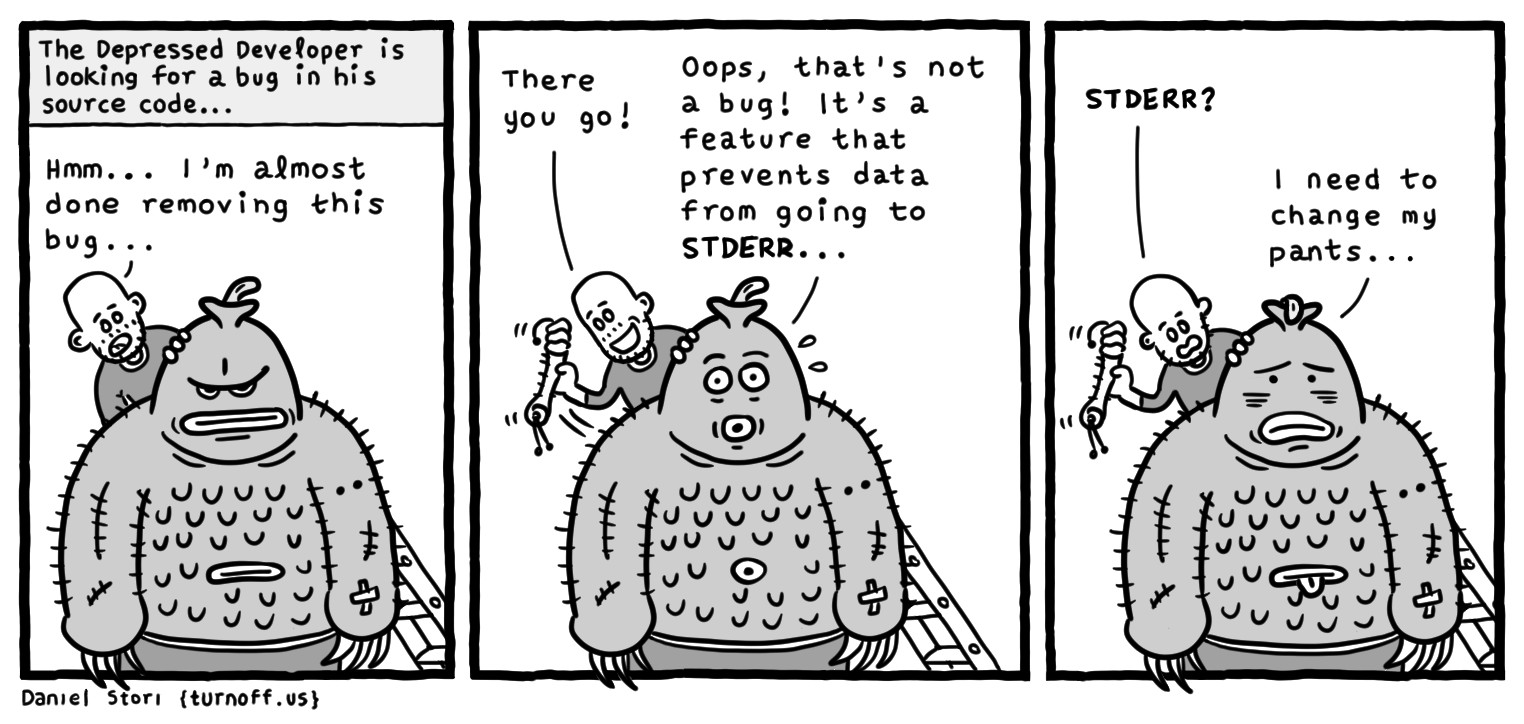 Collect, analyze, and visualize performance data from mobile to mainframe with AutoPilot APM. Learn More!
Topics:
performance ,comic
Published at DZone with permission of Daniel Stori , DZone MVB. See the original article here.
Opinions expressed by DZone contributors are their own.
Performance Partner Resources
Performance Partner Resources