The Depressed Developer 7 [Comic]
DZone's Guide to
The Depressed Developer 7 [Comic]
Ever get so gung-ho while refactoring code, that next thing you know you've torn apart the whole thing. Hmm, maybe it's time we kill our darlings... shhh don't tell the monster, um master branch.
Join the DZone community and get the full member experience.
Join For Free
Download the blueprint that can take a company of any maturity level all the way up to enterprise-scale continuous delivery using a combination of Automic Release Automation, Automic's 20+ years of business automation experience, and the proven tools and practices the company is already leveraging.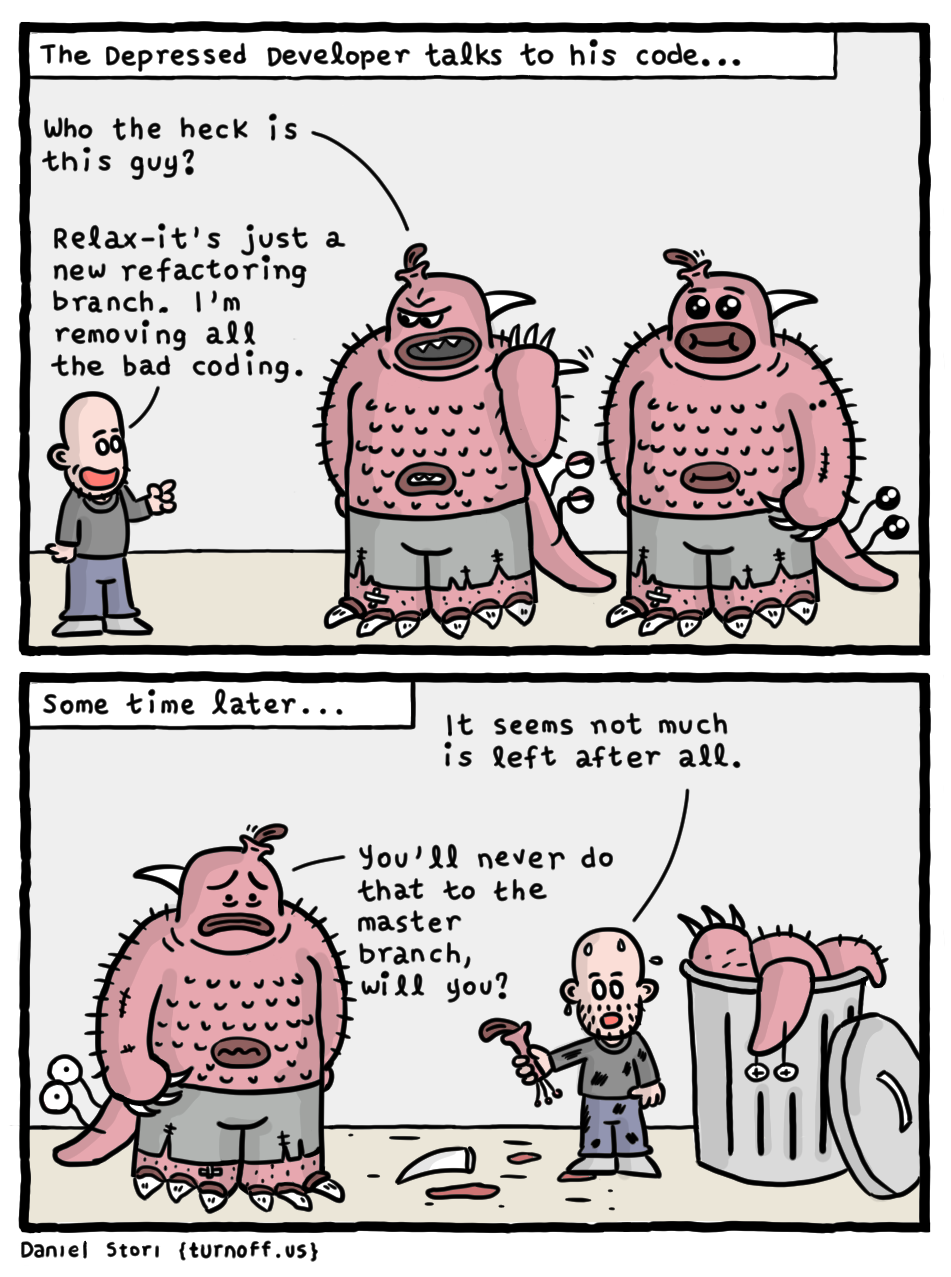 Download the 'Practical Blueprint to Continuous Delivery' to learn how Automic Release Automation can help you begin or continue your company's digital transformation.
Topics:
comic ,refactoring ,branching
Published at DZone with permission of Daniel Stori , DZone MVB. See the original article here.
Opinions expressed by DZone contributors are their own.