The Depressed Developer [Comic]
DZone's Guide to
The Depressed Developer [Comic]
Sometimes, when you come face to face with your code, you realize just how ugly it's become. Thus begins Daniel Stori's tales of the depressed developer...
Join the DZone community and get the full member experience.
Join For Free
Sensu is an open source monitoring event pipeline. Try it today.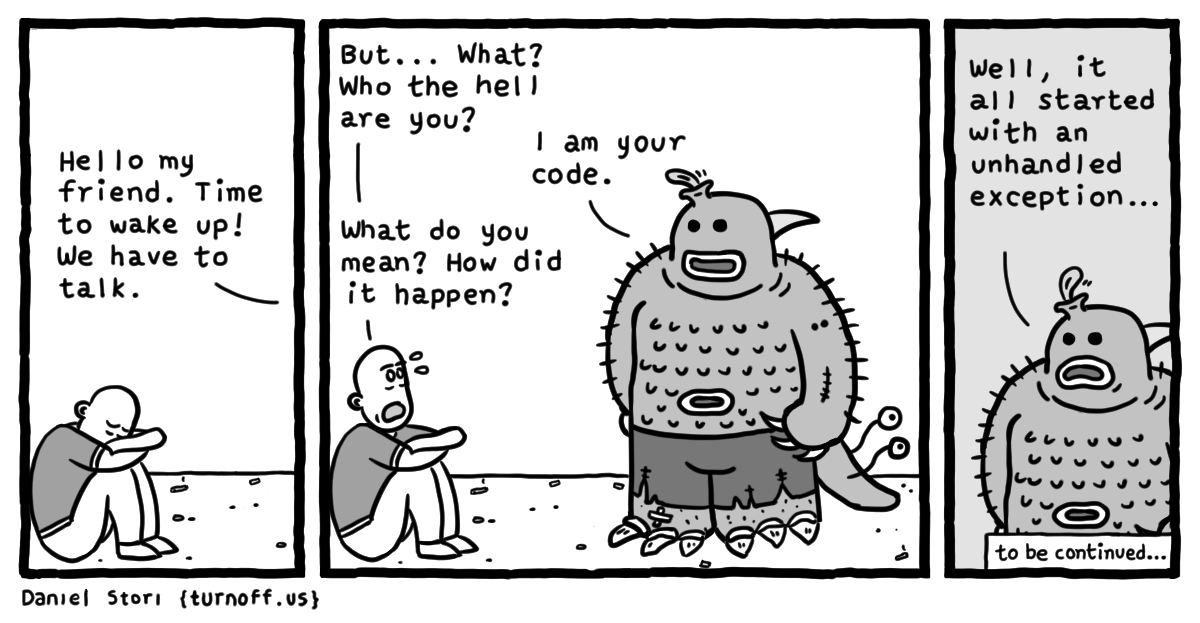 Published at DZone with permission of Daniel Stori , DZone MVB. See the original article here.
Opinions expressed by DZone contributors are their own.
Performance Partner Resources
Performance Partner Resources