The Lord of the Matrix [Comic]
DZone's Guide to
The Lord of the Matrix [Comic]
Do not try to break the ring. That's impossible. There is no... oh, wait a minute... there is a ring and it's written in C#? Nevermind, carry on then.
Join the DZone community and get the full member experience.
Join For Free
Never build auth again! The Okta Developer Platform makes it simple to implement authentication, authorization, MFA and more in Java applications. Get started with the free API.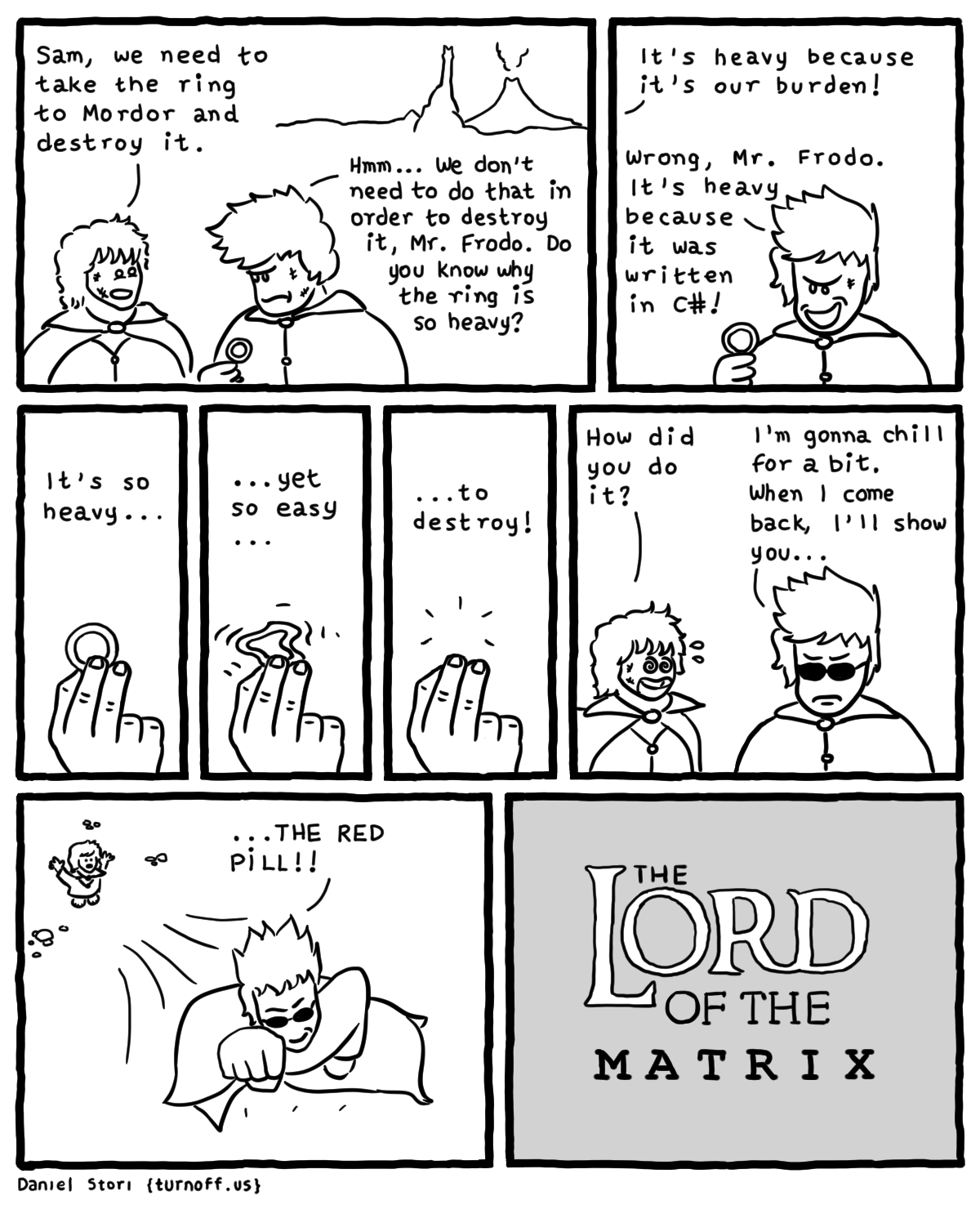 Topics:
java ,csharp ,comic