The Lord of the Matrix [Comic]
DZone's Guide to
The Lord of the Matrix [Comic]
Do not try to break the ring. That's impossible. There is no... oh, wait a minute... there is a ring and it's written in C#? Nevermind, carry on then.
Join the DZone community and get the full member experience.
Join For Free
FlexNet Code Aware, a free scan tool for developers. Scan Java, NuGet, and NPM packages for open source security and open source license compliance issues.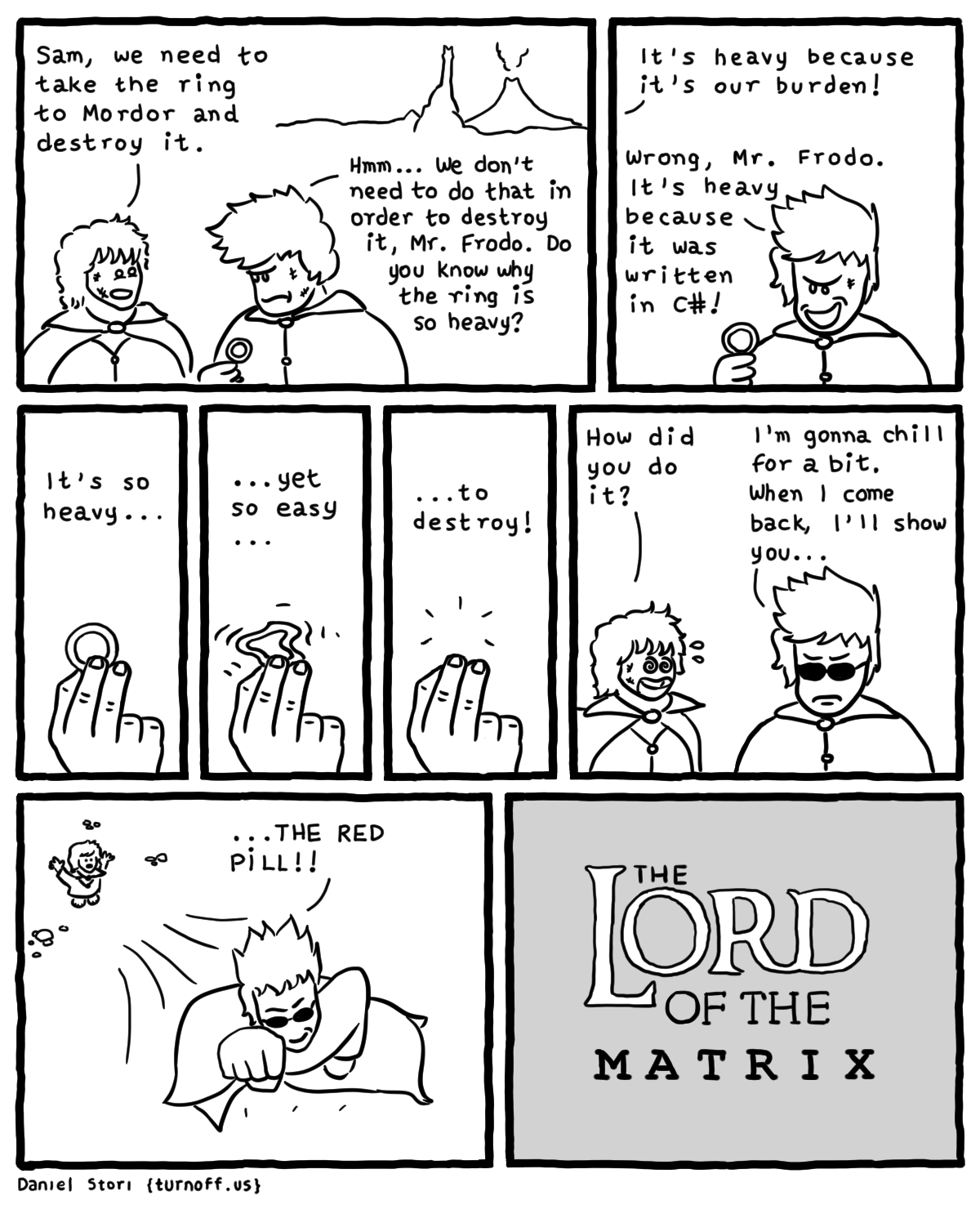 Topics:
java ,csharp ,comic
Published at DZone with permission of Daniel Stori , DZone MVB. See the original article here.
Opinions expressed by DZone contributors are their own.