The Modern, Agile, Innovative Enterprise Startup
DZone 's Guide to
The Modern, Agile, Innovative Enterprise Startup
To be a truly innovative, Agile enterprise, big development companies must being to think and act like startups, and always be learning.
Join the DZone community and get the full member experience.
Join For Free
Reinvent The Way You Work!
"One of the reasons it's hard to build new things at larger companies is because people don't have the mental model of 'my job is to actually learn new things.' A lot of the mental model is you get really good at doing something and then you are supposed to keep on doing that." - Eric Reiss, The Startup Way
Aditya Agarwal (VP engineering, Dropbox)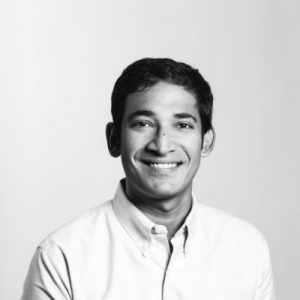 'Dropbox, over the course of its tremendous growth, was built on a familiar blueprint. It lost some of the principles of product thinking that made its initial success possible. Agarwal: We did not get enough pertinent user feedback. We were building and building but not listening enough'.
Eric Ries (Author of The Lean Startup)
One of the goals in 'becoming agile' essentially is 'becoming like startups'
We want to create a culture that fosters innovation and produces product success like startups. People in large enterprises see work as traditional silos: I am good at something and I keep doing that over and over again. I am a bookkeeper. I am a marketer. What do entrepreneurs do? Everything. They do the stuff that other people hate doing. They go out of their way to make their product a success, no matter what. And that's what we want to instill in our enterprises: the entrepreneurial spirit. In order to get there, we need to change the way people think. We need to break our structures. We need to reinvent our enterprise.
Yes, we are reinventing the way we work!
Eric Ries describes some interesting paradoxes in his new book 'the startup way':
A modern company:
Is one in which every employee has the opportunity to be an entrepreneur. It respects its employees and their ideas at a fundamental level.
Is disciplined at the rigorous execution of its core business (without discipline, no innovation is possible), but it also employs a complementary set of entrepreneurial management tools for dealing with situations of extreme uncertainty.
Is founded on sustained impact via continuous innovation, and focused on long-term results.
Is made up of cross-functional teams that work together to serve customers through highly iterative and scientific processes.
Operates rapid experiments. it's composed of leaders and the entrepreneurs they empower.
And old-fashioned company:
Is founded on steady growth through prescriptive management and controls, and is subject to tremendous pressure to perform in short-term intervals such as quarterly reports.
Is made up of experts in specialized functional silos, between which work passes in a stage-gate or Waterfall process that sends projects from function to function with specific milestones tied to each handover.
Operates huge programs. it's composed of managers and their subordinates.
What Does It Take for Your Company to Become a Startup?
Topics:
agile adoption ,lean agile management leadership ,agile business ,agile