The Monolith Retirement [Comic]
DZone's Guide to
The Monolith Retirement [Comic]
Just like in 2001: A Space Odyssey, we got a monkey—cool dev—touching a monolith. The similarities stop there... I suppose this tl;dr was as hastily planned as cool dev's decision to move to a microservices architecture.
Join the DZone community and get the full member experience.
Join For Free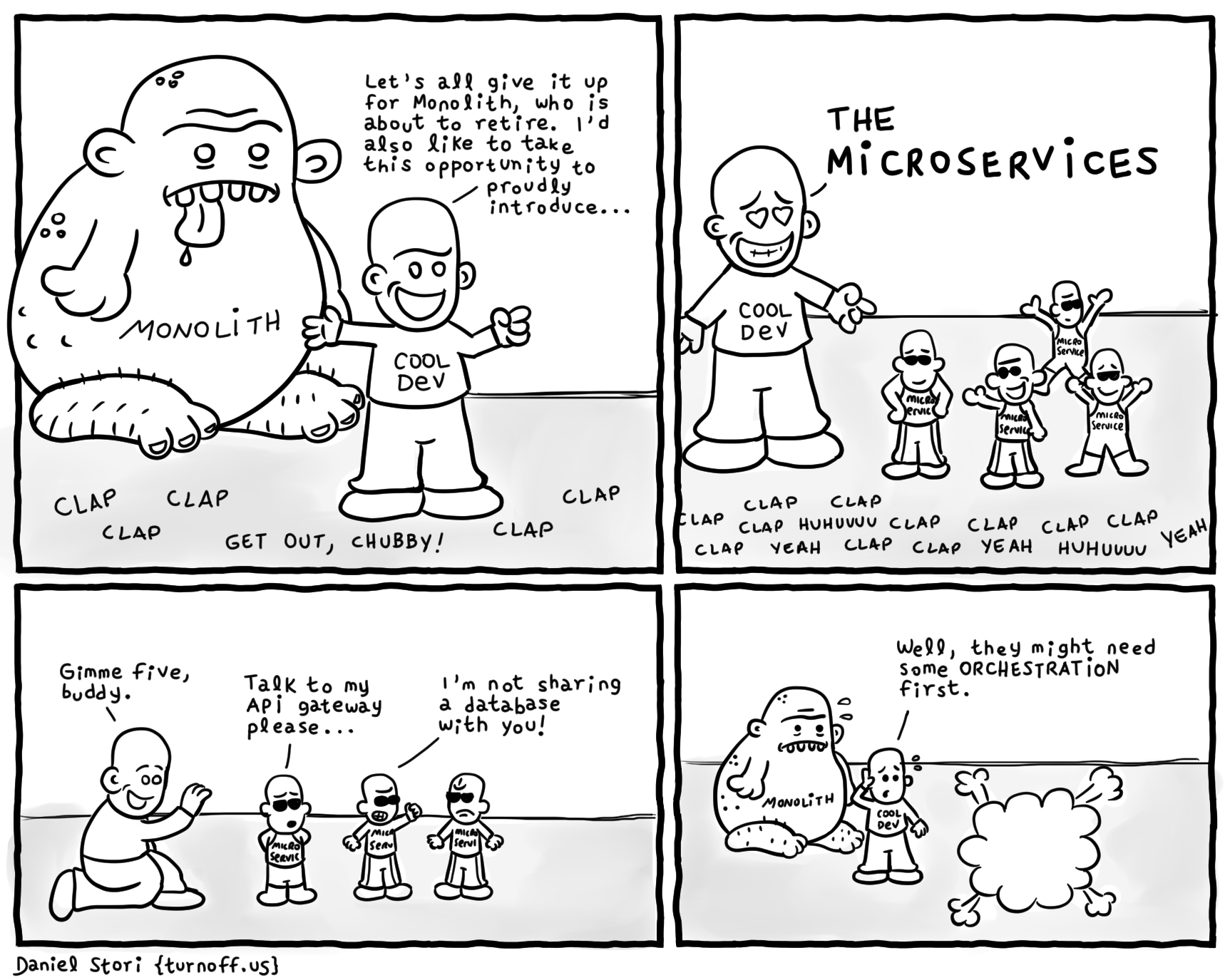 Your API is not enough. Learn why (and how) leading SaaS providers are turning their products into platforms with API integration in the ebook, Build Platforms, Not Products from Cloud Elements.
Topics:
comic ,microservice ,microservice architecture
Published at DZone with permission of Daniel Stori , DZone MVB. See the original article here.
Opinions expressed by DZone contributors are their own.
Integration Partner Resources
Integration Partner Resources