The Monolith Retirement [Comic]
DZone 's Guide to
The Monolith Retirement [Comic]
Just like in 2001: A Space Odyssey, we got a monkey—cool dev—touching a monolith. The similarities stop there... I suppose this tl;dr was as hastily planned as cool dev's decision to move to a microservices architecture.
Join the DZone community and get the full member experience.
Join For Free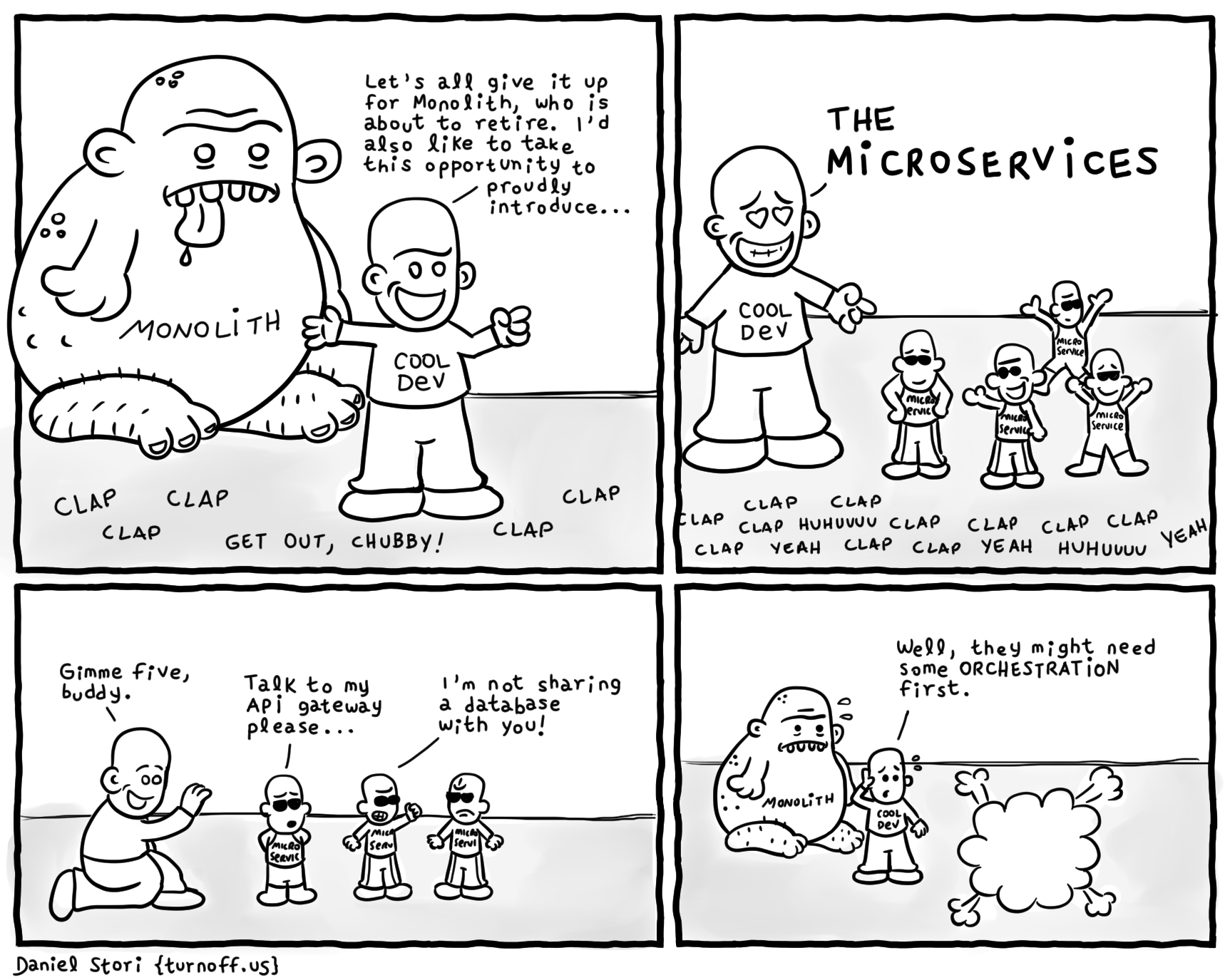 Topics:
comic ,microservice ,microservice architecture
Published at DZone with permission of Daniel Stori , DZone MVB. See the original article here.
Opinions expressed by DZone contributors are their own.
Integration Partner Resources