The Role Innovation Plays in Social Mobility
DZone 's Guide to
The Role Innovation Plays in Social Mobility
A paper explores the issue of the "rich getting richer" and how innovation can help social mobility.
Join the DZone community and get the full member experience.
Join For Free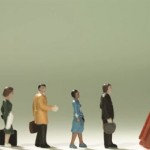 One of the resounding themes about the wave of digital innovations over the last few years has been that they have triggered a fundamental change in wealth distribution.
The platform based business model has meant many things can now be delivered with minimal overhead, and therefore minimal staffing levels.
Instagram is a prime example of a company that rapidly eclipsed industry heavyweights such as Kodak, despite having barely a handful of employees, compared to the tens of thousands who were put out of work when the Japanese giant filed for bankruptcy in 2012.
The argument is that such platforms are making their owners very rich, but everyone else poorer, as participants are either unpaid (as with content creators on Facebook and Instagram), or lacking in various social safety nets (such as with Uber drivers).
Innovation and Wealth
A recent paper set out to explore the issue in more depth. Its detailed analysis of patent based innovation across the United States revealed that the surge in patents was responsible for approximately 17% of income inequality between 1975 and 2010.
The picture was muddied however, when the analysis was broadened to explore the top 10% of earners rather than simply the fabled top 1%. For this group, it emerged that innovation played a minimal role.
This was partly explained by the finding that social mobility was found to be highest in the parts of the country with the highest innovation levels.
In other words, where barriers to entry were low, people had the ability to innovate their way out of humble beginnings.
When they explored further however, it appeared that innovation only helped social mobility when it was new innovation. In other words, the kind of innovation that falls under the 'creative destruction' category.
The Importance of an Open Market
Perhaps unsurprisingly, this social mobility was dampened considerably when incumbents were able to protect their position through lobbying and similar means.
The authors contend therefore, that whilst innovation has undoubtedly increased the income of the richest one percent, it has generally not done so at the expense of the poorest in society, with the opposite actually the case.
They believe that most of the wealth that has found its way into the 1%'s hands has actually come from those immediately below them in the wealth hierarchy.
What's more, they claim that the status of those in the 1% is much less certain than in previous generations. They suggest that the wealth they gain is generally diffused throughout society within six years as rival entrants enter their market.
So, if policy makers wish to encourage greater social mobility, and therefore a more "equal" society, they could do worse than encourage innovation and "creative destruction."
Topics:
innovation ,social ,mobility ,careers