DevSecOps: Agile Security in the Face of Rapid Change
In this article, we'll look at the challenges organizations face with standard SDLC procedures, and how secure SDLC can be of benefit to your business.
Join the DZone community and get the full member experience.
Join For Free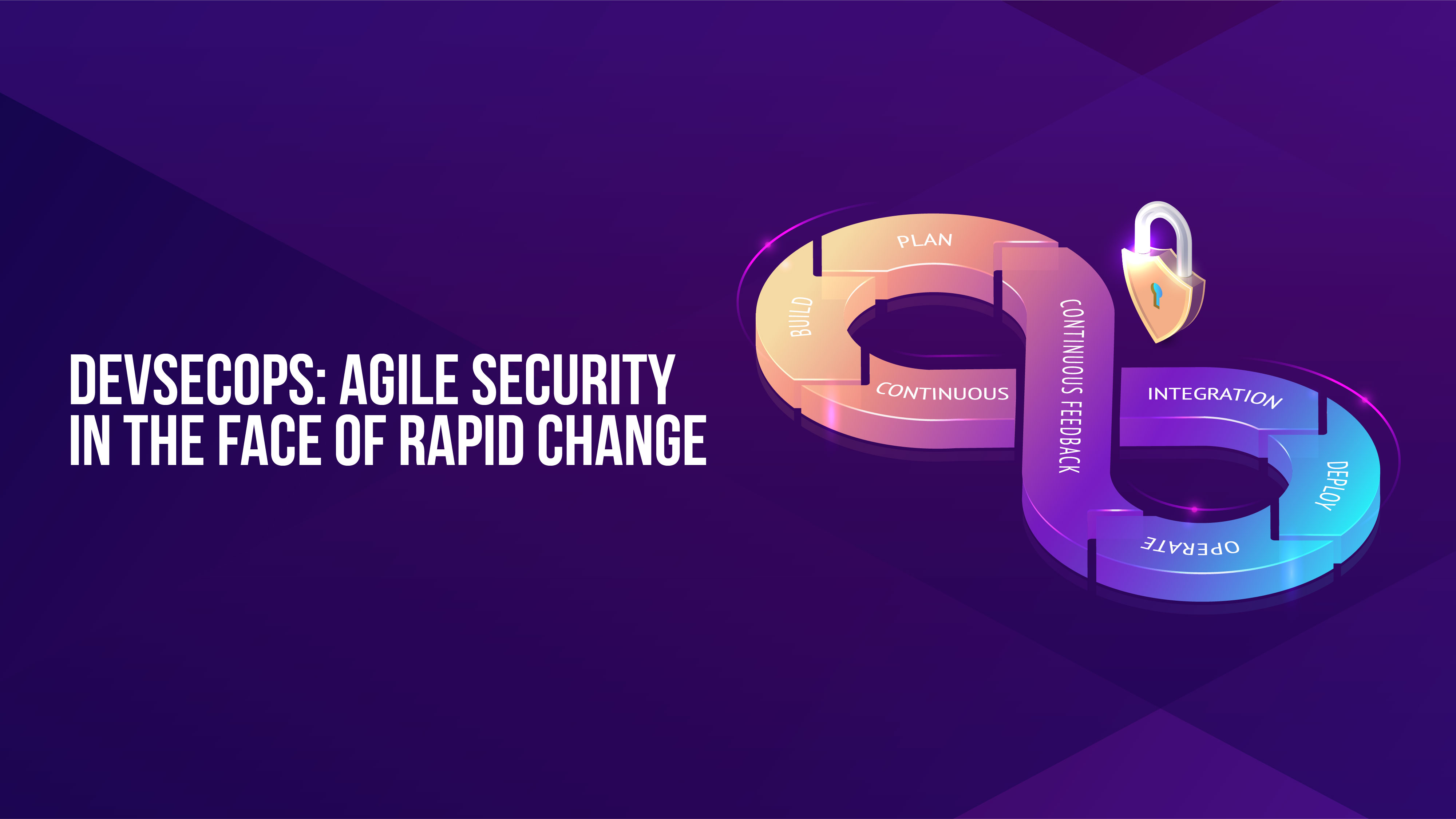 Most organizations have a streamlined process in place to create, release, and maintain functional software. However, when it comes to securing the software, things are not as smooth.
Insecure software puts businesses and customers at risk as hackers expose and exploit inherent vulnerabilities. With the world becoming ever more interconnected, loopholes in software prove to be costlier than ever before.
The growing risks associated with insecure software continue to increase companies' need to integrate security into their development processes. Implementing a proper Secure Software Development Life Cycle (SDLC) is essential now more than ever.
In this article, we'll look at how secure SDLC can be of benefit to your business. But first, what are the challenges organizations like yours face with standard SDLC procedures?
Challenges of Organizations With Securing SDLC
Many organizations today face a myriad of challenges in various phases of their software development processes. These challenges can come from source control, software development and testing, build and deployment, or run-time monitoring.
1. Centralized Source Control
Self-managed source control repositories by individual app teams.
No proper access control management, standards.
Paying for additional Licensing costs.
2. Development and Testing
No Secure Coding standards.
No consistent approach to integrate security tools in pipelines.
Security issues are found in later stages in the development.
3. Build and Deployment
Limited visibility of source library dependencies.
Source/build is not up-to-date with vulnerability databases.
Container, serverless solutions, artifacts repositories are not scanned.
4. Run-time Monitoring
Limited visibility in application run-time security.
No standard process to log or aggregate security incidents.
Manual correlation of incidents.
These challenges, if not addressed head-on, can lead to a data breach.
According to a 2020 Cost of Data Breach report by the Ponemon Institute, data breaches cost approximately $3.86 million on average. This is by no means a small amount, but it would interest you to know that the report's highest cost is $8.64 million, the average cost of a data breach in the United States in 2020.
The report also classified the types of records breached by customer personally identifiable information (PII), employee PII, and intellectual property.
According to the report, 32% of the companies reported breaches in intellectual property, 24% reported anonymous customer data breaches, and 21% saw breaches in employee PII.
Rather interestingly, a whopping 80 percent of the organizations breached said customer PII was breached. That breached data cost businesses about $150 per compromised record and up to $175 when the data breach was via a malicious attack.
Things don't get better in terms of solutions, as the report also stated that it took companies about 207 days on average to identify and 73 days to contain a breach, a total of 280 days.
Post-Deployment Testing: A Consequence of SDLC Challenges
One major impact of source control; software development and testing; build and deployment; and run-time monitoring challenges to businesses is post-deployment security testing.
Post security deployment testing is a dedicated testing period following the live deployment of a website or app. It mainly involves running a variety of compatibility and exploratory checks to identify any security issues which may have been missed in test environments. So why is this a problem?
Challenges like the absence of proper access control management and an inconsistent approach to integrating security tools result in an even greater need for post-deployment tests.
In turn, these tests are more likely to reveal more problems than normal due to limited visibility in prior tests; the results can be devastating.
Far more funds may be required to fix these errors than if caught in prior stages. Also, by the time these errors are caught and fixed post-deployment, it's likely that consumer data has been breached, stirring doubts in the minds of end-users and resulting in a dip in sales.
How Can These Challenges Be Addressed?
The SDLC challenges faced by organizations can be overwhelming. So, how can they go about fixing them?
1. Centralized Source Control
Centralized code repository.
Standardized policies and end-to-end governance model.
Controlled role-based access.
Consolidated licenses.
2. Development and Testing
IDE Integrated security tools with Just-in-time, early feedback.
Security testing in each stage and developer-focused remediation guidelines to self-fix security issues.
Scan both source and infrastructure code.
3. Build and Deployment
Continuous Software Composition Analysis.
Secure from common vulnerabilities in open-source software.
Security scanning of container eco-system, including containers, orchestrators, and mesh.
4. Run-time Monitoring
Proactive remediation.
Prioritized security issues.
Automatic correlation of run-time security issues to code.
Automated Al/ML-based remediation.
Starting Your DevSecOps Journey
The key to starting your DevSecOps journey is to embed security into all phases of your SDLC, as each step of the process requires security enforcements and tools. Throughout all phases, you can integrate automated detection, prioritization, and remediation tools into your team's IDEs, build servers, code repositories, and bug tracking tools to address any possible risks the moment they arise.
1. Planning
During planning, your development and security teams need to consider the common risks that might require attention during development and prepare for them.
2. Requirements and Analysis
This is the phase SDLC where you make decisions regarding the frameworks, technology, and languages to be used. Here, experts should consider any vulnerabilities that may threaten the security of whatever tools are chosen and implement relevant security measures throughout design and development.
3. Architecture and Design
At this stage, the design team should ensure to follow all suggested architecture and design guidelines to address the risks that were considered and analyzed in the previous stages. This is crucial to prevent damage to the software in the development stage. Adopting processes like architecture risk analysis and threat modeling will make your development process more secure.
4. Development
During development, it is essential that your teams use secure coding standards. Developers should pay attention to any security vulnerabilities in the code when performing routine code reviews to ensure the project has the specified features and functions.
5. Testing
Apart from testing the workability and functionality of the software, the testing phase should also include security testing with automated DevSecOps tools in order to improve application security.
That said, your teams should start testing in the early stages of development and continue security testing even after the deployment and implementation stages.
After all, DevSecOps proposes continuous testing throughout the SDLC. Testing sooner and more often is always better to ensure your software or apps are secure from inception.
6. Maintenance
Thorough testing is always required in all phases of development to ensure error-free launches. However, it's important to note that things are quite different from the test environment in the real world. Post-deployment tests become crucial in addressing any previously undetected security errors or risks and ensuring that configuration is properly done.
Software deployment and implementation testing is not the last phase of security checks. Rather, security practices must be followed throughout software maintenance. Products should be continuously updated to secure them from new vulnerabilities and ensure their compatibility with any new tools you adopt.
Conclusion
As the software industry and the digital world as a whole have evolved, the types of attacks have evolved as well. Traditional methods of testing for vulnerabilities are no longer sufficient to secure your software and applications.
Deploying secure software involves securing every step of the software development process and implementing many practices that form a secure SDLC process.
Overall, secure SDLC allows you to focus on security at every stage of development, addressing issues early and on-the-go, instead of having to backtrack from the maintenance phase or rely solely on post-deployment testing.
Implementing secure SDLC allows you to achieve early and complete security testing, faster feedback, and early remediation of security issues.
Topics:
devops,
devops adoption,
devops and agile,
cloud security,
devsecops,
security,
shift left security,
security and compliance,
sdlc,
secure development
Opinions expressed by DZone contributors are their own.