The Startup Guide to Creating an Agile Product Roadmap
A discussion of the nature of product roadmaps, including what they are, the different types that exist, and how to create and use a product roadmap.
Join the DZone community and get the full member experience.
Join For Free
A product roadmap can help a business gain perspective on its product. It maps out the product journey from development to launch, and beyond.
An agile roadmap serves as an interactive tool. It's updated and amended as necessary. This is crucial for SaaS startups and other businesses in the tech industry. When there's a buzz around creating a new product, it can be beneficial to have some structure in place.
This article will talk about what a product roadmap is. As well as the different types and the steps you can take to create an agile product roadmap.
What Is a Product Roadmap?
A product roadmap is a strategic tool. It builds confidence around the product and the stakeholders surrounding it. Think: product managers, product developers, designers, engineers, investors, and customers.
A product roadmap also helps with product planning. It outlines possible strategies and how the team might execute them.
There is a key differentiator between an agile roadmap and a traditional roadmap. Although it does fit the business plan, an agile roadmap focuses more on strategy.
SaaS startups enjoy agile roadmaps more than most. They know how things can change. Using an agile roadmap will allow them to create scalable products fit for their market's needs. It will grow as they grow.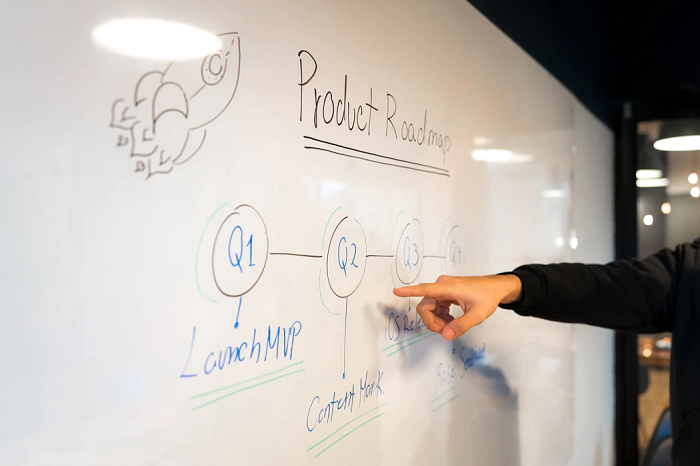 The Different Types of Product Roadmaps
Audience-Based Roadmaps
Audience-based roadmaps should differ depending on who will see them. Engineers in the product development field will have roadmaps containing more technical details. Yet, CEOs and other board executives won't need this in-depth information. Their roadmaps will be more general and product-focused. The product manager has to create many roadmaps for each audience.
Pros
Roadmaps tailor to the audience.

They can be as technical or as simple as needed.

Audiences will find them easy to understand.
Cons
Can be time-consuming to create.

Requires extensive technical knowledge.
Industry-Based Roadmaps
Industry-based roadmaps contain unique content. They include new tech innovations and goals for the products, like how IT roadmaps highlight the tech requirements for the product.
Pros
They are specific to the industry.

Various industries can use them.

They help to clarify product details.
Cons
They can be difficult for anyone external to understand.

You need to create many versions.
Purpose-Based Roadmaps
Purpose-based roadmaps focus on the product strategy. It will also focus on the goals of the business. They can be either feature-based, goal-based, or theme-based.
Pros
They make the strategy easy to understand.

They map-out clear business goals.

Help to keep product managers organized.
Cons
Not always stable, especially when product features change.

Consists of several goals at once which can cause complications.
Choosing Your Agile Roadmap Tool
The roadmap tool you choose to use is critical to the success of the actual roadmap. In agile settings, your roadmap could (and likely will) need regular updates with major changes.
Many agile roadmap tools are in the form of Gantt charts. This is because it's a useful way of mapping out steps and sticking to deadlines. Agile product roadmaps are high-level and in-depth. Finding the best software to complement this can be a challenge.
So, how do you choose an agile roadmap tool to suit your business? Consider the following:
1. What Does Your Business Need?
To start, think about how your business works. If you're a large corporation it's likely many teams will need to access a roadmap at once—after all, this isn't something you can simply get out of the way when you screen share online. Consider tools that have the capability to deal with this. Choose those that can host many users at the same time.
The roadmap tool's purpose is to help the company get a better understanding of the product and its future. This is also the case for tech startups. Thus, you don't need to look into complicated tools with several layers.
To begin, you need something simple and easy to use so you can hit the ground running.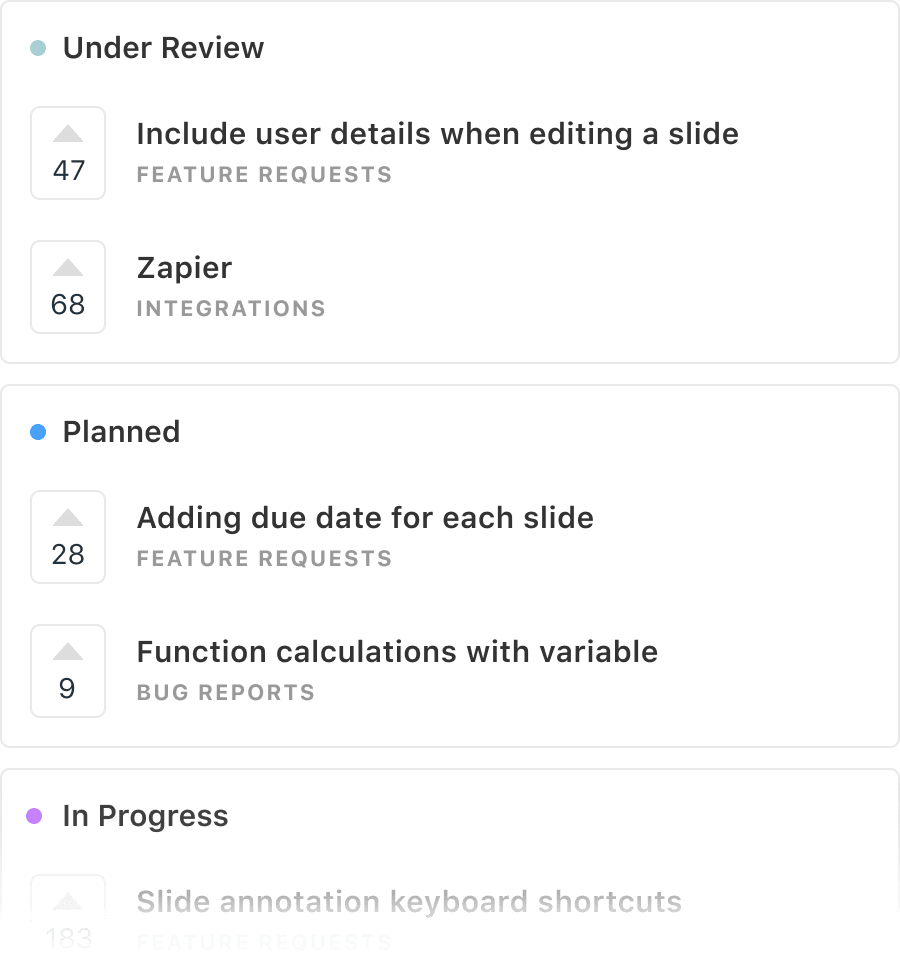 2. Who Will Maintain the Roadmap?
A roadmap isn't static. Especially when working in an agile team. It moves with the times. Products can develop and unforeseen circumstances may come into play. You will need to change your roadmap as your business grows. Product managers are usually the ones who deal with these changes.
Look for software that allows project management teams to update the roadmap. In larger teams, you may have several people working on the tool at once. In this case, it's best to look for a more collaborative tool that allows you to work in real-time and annotate as you go.
Also, if many people have access to the roadmap, you need to ensure security is top-notch. Pick a tool that can integrate with a threat intelligence platform.
3. What Will the Product Roadmap Show?
As we've seen, there are various types of product roadmaps. They can serve different purposes to SaaS companies and other tech businesses. Some software allows you to get detailed when plotting out each of the stages in the roadmap. This would be better suited to technical teams – such as product engineers, who rely on this level of detail.
If your product roadmap needs to serve as a simple overview – you won't need software that's as all-encompassing. Focus on something that's straightforward and easy-to-use.
Steps to Create a Startup Product Roadmap
You now know what to look out for when choosing an agile roadmap tool. Here's how to create a startup product roadmap:
1. Identify the Problem
You need to begin with the reason why you are making the roadmap. What problem are you trying to solve? Let this become your mission statement for the creation of the roadmap.
Conduct research into your production methods, target audience, and sales. Once you have pinpointed the problem your product can solve, you can create your problem statement. This details what your problem is and how you wish to combat it. Make sure the team has clear objectives and KPIs to work with.
2. Evaluate the Problem
Check the market to confirm the problem you identified is one potential customers and users truly need solving. Then, establish whether it is worth looking into through collecting user information.
Intelligent virtual agents (chat bots) and contact centers are useful for getting data. But then you need to organize it. Structured feedback is key here, which is why it could be beneficial to bring in a tool to help you collect it.
Canny lets you gather feedback and then move it into your roadmap. Is the problem a true pain point for your prospective users? This clever integration could be vital in helping you create your agile roadmap.
3. Identify and Create the Solution
By now, you should know how to differentiate your solution from your competitors. Deploy a working prototype to test if it does solve the problem.
If it doesn't, prepare to make changes to your roadmap to accommodate pitfalls. This is the benefit of working on an agile roadmap. When unplanned changes or necessary tweaks based on feedback arise, it is flexible enough for quick adjustments.
Use conference call services to hop on a call with the team. Hash out any bugs and problems that need addressing, and edit your roadmap accordingly.
4. Build Network, Gather Resources
Other individuals and organizations may be willing to invest in solving the problem with your solution. Find those parties and, using some of your business intelligence and acumen, offer them a chance to get involved. You can do this through networking and reaching out to industry contacts.
They can then invest their money and resources into further improving the product. In return, they will receive fair compensation. Plus, money back on their initial investment.
Having more eyes on the project means that it is under supervision. They may even suggest some crucial changes you haven't even considered. If this is the case, it's time to go back into the roadmap and rearrange some key dates. You will have already plotted out a section for product revisions. Don't be afraid to go over the allotted time if necessary. Remember, flexibility is one of the principal benefits of taking an agile approach to building a product roadmap.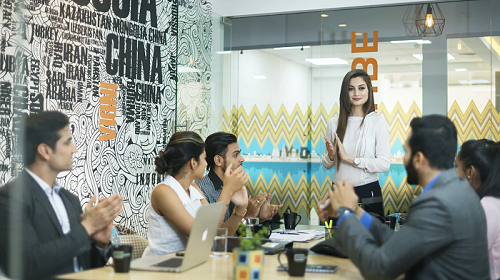 5. Deploy the Solution
It's now time to deploy your product. This will be toward the middle of your agile roadmap. It's the tipping point. Between product development and finally releasing the product to your audience. This release date will be in your Gantt chart as a date to work towards.
Make sure to launch your solution's best offering while still remaining scalable. It is always best to collaborate with customers. Especially on a solution that targets their specific needs.
6. Gather Feedback
Check how the market accepted your solution. Tweak your product and engage with your customers. Are they satisfied with your product? Do they need more from it? Does it satisfactorily solve the identified problem? Your customers will let you know about any product recommendations.
There may be some problems you can solve right away – to maintain customer satisfaction. Feedback to your product engineers what these issues are, and plot it again in your agile roadmap. Set a date for re-release or update.
Your stakeholders should now have a clear picture of your product. Including how it lines up with their priorities and goals as a whole.
This also ties in with omnichannel customer service. Your customers want to know that you're listening to them and taking their ideas on board. And if you're wondering 'what is omnichannel customer service?', it's about being there for customers across many communication channels.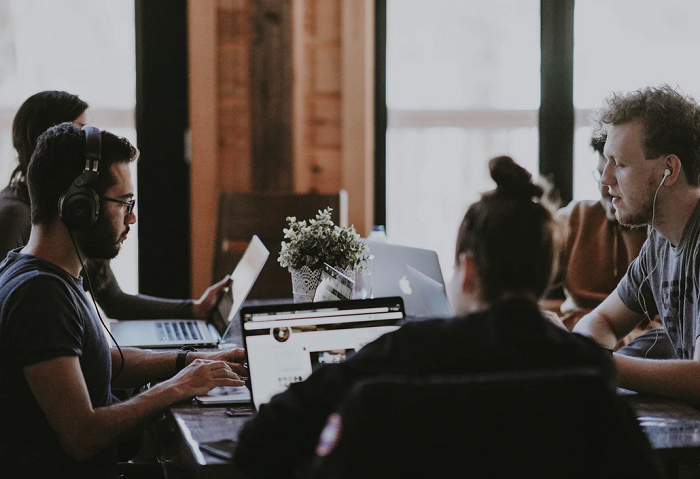 7. Find Ways to Upgrade
Grow the value of your solution by scaling your offering. You can also expand to address more customer pain points. You'll have this information from the previous feedback stage. Often, this requires repeating the process explored in the article. But with situational differences.
So, prepare to make changes to your agile roadmap for upgrades. There is also an option to start anew, but you won't want to do that. The whole point of an agile roadmap is that it can move and grow with you. You will have chosen software that works with you to help you do this.
Conclusion
It is important for startups to layout each phase of the product cycle with a roadmap. Yet, it doesn't mean that they shouldn't be flexible. The roadmap only serves as a guide to ensure that the process is efficient.
When creating and launching a new product, flexibility is a superb trait to encourage in your organization. Agile roadmaps are a route toward this. By considering the steps above in creating your agile roadmap, you can swiftly and effectively build and launch products that truly wow your potential customers.
Topics:
startup business,
product businesses,
roadmaps
Opinions expressed by DZone contributors are their own.