The War for Port 80 [Comic]
DZone 's Guide to
The War for Port 80 [Comic]
Port 80 has been in use for quite some time by Apache, and NGINX is fed up. The lines have been drawn, sides taken, and a battle is on the horizon...
Join the DZone community and get the full member experience.
Join For Free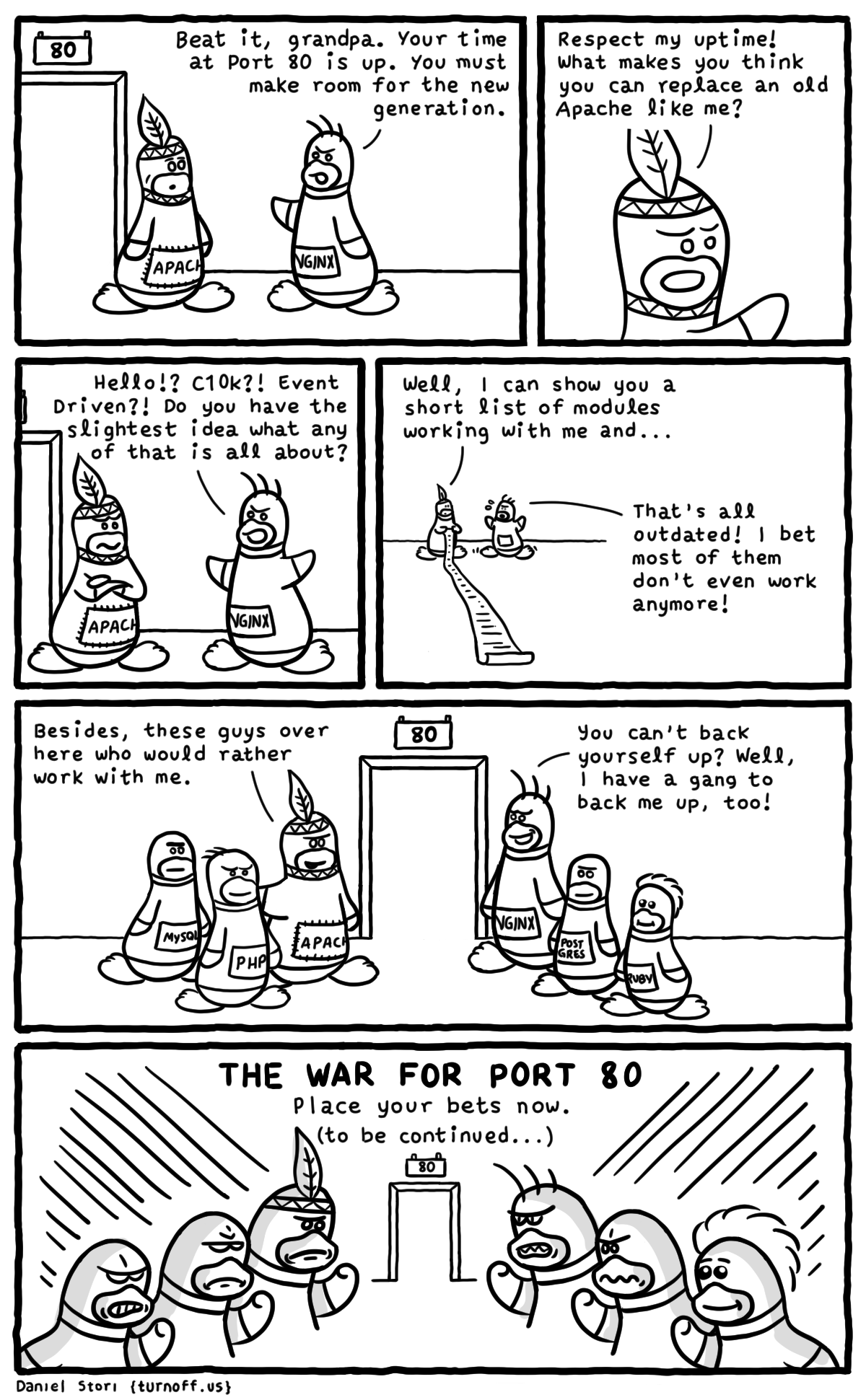 Topics:
linux ,apache ,nginx ,comic
Opinions expressed by DZone contributors are their own.
Performance Partner Resources