This Is How AI Is Proving to Be a Game Changer in Hiring Techies
DZone's Guide to
This Is How AI Is Proving to Be a Game Changer in Hiring Techies
In the near future, you can expect tech companies to adopt AI-driven processes in recruiting and hiring. HR teams across verticals stand to benefit from AI's power.
Join the DZone community and get the full member experience.
Join For Free
With an expected market share of $6.6 billion by the year 2019, artificial intelligence continues to grow at an astronomical rate. There have been all kinds of chatter about the implications of machine learning and its benefits and disadvantages. But many agree that AI is a blaring sign that the future is officially here. AI tech has the ability to disrupt virtually all sectors in the business world, but the difference it could make in the hiring process is truly remarkable.
Since AI is able to make predictions and analyze skillsets as well as completed projects almost instantly, the technology is perfect for many areas of business, but especially for tech hiring. 96% of recruiters believe that AI can make a significant improvement when it comes to finding more qualified candidates and keeping them long term.
Let's discuss the top ways AI is guaranteed to give those time-starved HR guys at startups (if there are any in the first place) a huge reprieve from making assessments and getting buy-in and agreement with engineering in the process.
Huge Time-Saver
While productivity and time management skills can help recruiters accomplish everything on their to-do lists, there are still so many small tasks that eat up hours of the day. In the HR department, managers spend an average of nearly two days a week on administrative tasks. During the recruiting process, doing things like scanning resumes and responding to applicants can be especially time-consuming.
AI-based recruiting can be a saving grace for these tasks. Programs can scan through resumes and pre-qualify candidates based on their previous experience, tech skills, etc. much faster than with traditional methods. By streamlining this process, HR professionals can scale their candidate pool, shorten the time it takes to find a new fit, and focus their efforts on other tasks.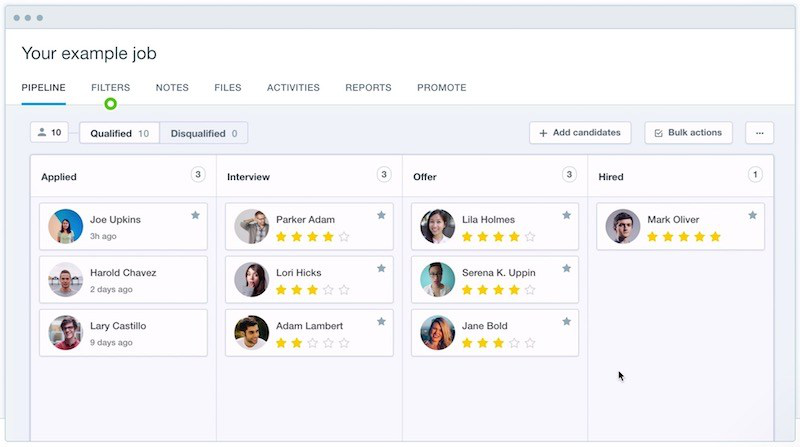 Improved Candidate Experience
In order to find and keep the best talent — imperative at most tech companies today — it is important that candidates are engaged and involved throughout the hiring process. One misstep or negative experience could be the deciding factor when it comes to declining a position. 60% of job-seekers have reported having a bad experience as a job seeking candidate and 83% agreed that this negative experience changed their mind about the job or company.
In order to actively engage the candidate throughout the process, HR teams can turn to AI for help. Some data-driven recruiting systems offer personalized skill assessments to accurately measure a candidate's aptitude and skill development. These reports help both the applicant and the hiring manager to decide if the available role is a good fit. AI-based "smart" recruiting tool Harver leads the pack in this process, with telecommunication and e-commerce companies like Vodafone, Netflix, and Zappos using it extensively.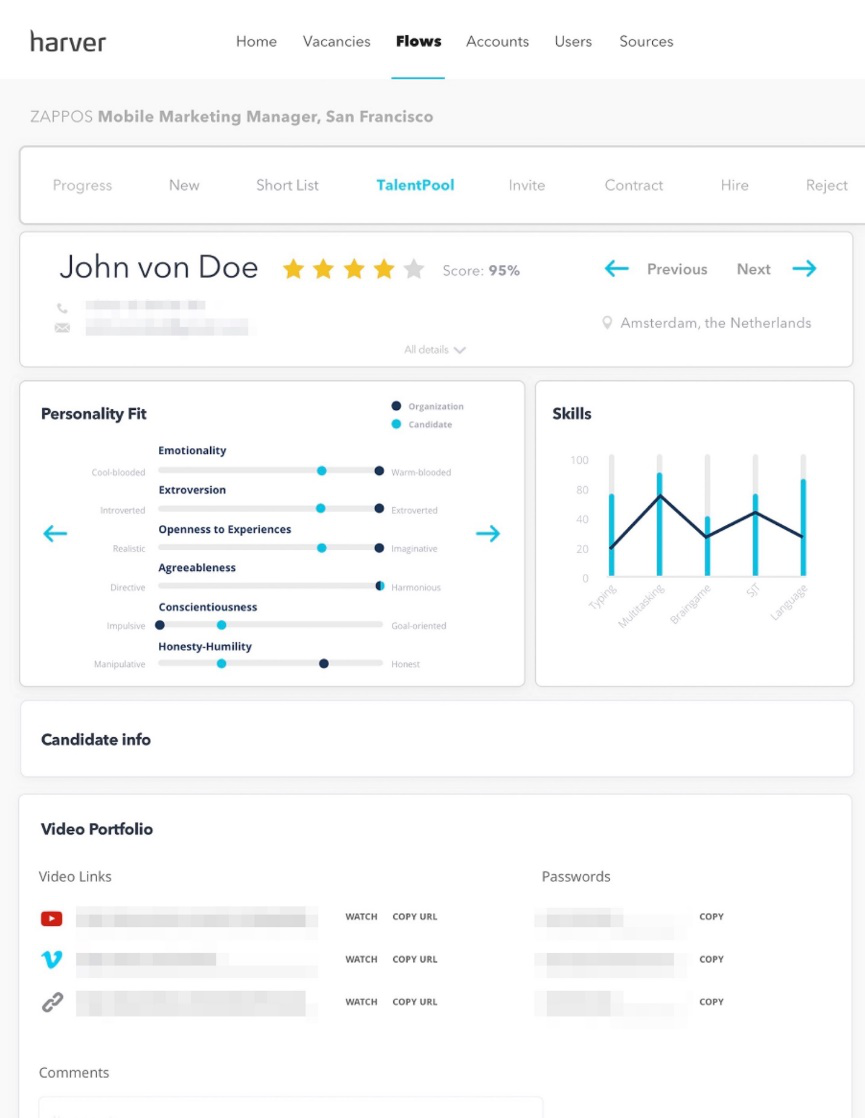 The results can help each candidate better understand their own skill levels and strengths in real-time during the interview; this can reveal beneficial insights as to what key areas they should develop while job hunting. Further, it leaves no room for dissatisfaction or conflict on part of the candidate when it comes to the technical interview. In fact, applicants that have received these assessments reported an 87% satisfaction rate even if they were rejected for the position.
Less Bias
Many businesses are concerned with maintaining diversity in the office, yet they struggle when it comes to implementing systems to ensure inclusion. 83% of companies agree that diversity is important, yet 60% have no proof that they are actively seeking to make changes in this area.
Of course, recruiters are only human, and whether we want to admit it or not, we are all generally biased in one way or another. Often times, HR departments are guilty of unconscious bias, meaning they do not always even realize that they are prejudiced or unfair in their practices.
Thankfully, AI is able to help remove this obstacle during the application process because it assesses candidates solely on skill and ability. By using this technology to qualify candidates, offices can deter bias and make a positive change to major issues like racism, sexism, and lac of diversity within the office.
Instant Conversation and Engagement
With so much on their plate, it is often difficult for recruiters to answer every email and phone call from an applicant right away. This delay could mean that a previously interested candidate finds a job opening elsewhere (hello, data scientists)! Applicants want to know whether they are being considered for a position, and failing to respond to a candidate quickly can cause 66% to move on to other opportunities.
AI virtual assistants can improve candidate engagement by responding to inquiries instantly, answering questions, and even scheduling interviews or meetings. These tools use machine learning and language processing systems to make correspondence seem natural. By automatically replying to candidates, HR teams can eliminate the lag time between email responses and move the entire process along quicker.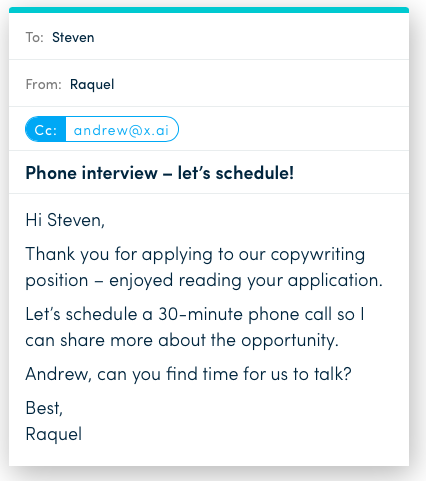 Accurate Analytics
Analytics are an important part of the recruiting process, especially when it comes to measuring the effectiveness of the search efforts. Additionally, workforce analytical reporting can help identify current gaps in technological capabilities of the organization, which can be a guiding force in their recruiting strategies. However, gathering this sort of information, keeping it updated, and ensuring gaps are closed is a task that is easier said than done.
This is where big data automation comes into play thanks to the ability to collect and analyze large amounts of data in a short amount of time. It can also be used to assess all sorts of recruiting metrics such as application completion rates, cost per hire, and acceptance ratios. Gaining access to this information can help recruiters identify weaknesses in the process that need to be changed for better results.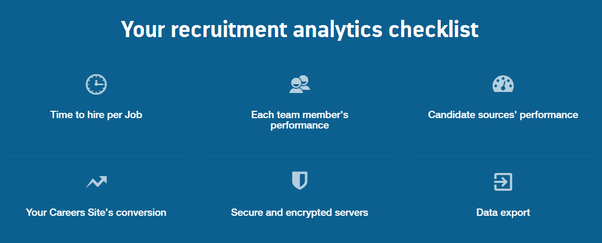 Conclusion
In the near future, you can expect tech companies to adopt all these AI-driven processes in recruiting and hiring. As AI technology goes mainstream, HR teams across verticals stand to benefit from its capabilities and power. These benefits also trickle down to candidates who are assured of a fair chance in terms of their technical skillsets as well as aptitude.
Consuming AI in byte sized applications is the best way to transform digitally. #BuiltOnAI, EdgeVerve's business application, provides you with everything you need to plug & play AI into your enterprise. Learn more.
Topics:
ai ,data analytics ,hiring
Opinions expressed by DZone contributors are their own.