This Week in Spring: SpringOne Platform 2018 Edition
This Week in Spring: SpringOne Platform 2018 Edition
There is so much happening in Spring this week, including the SpringOne Platform event in Washington D.C. and the Spring Tool Suite 4 release. Click here to learn more.
Join the DZone community and get the full member experience.
Join For Free
It's been such a crazy time at the SpringOne Platform 2018, and we literally just started! I don't even know where to begin! The show represents the convergence of the best and brightest in the world of Spring. It's absolutely amazing all the people who want and love to be here.
From our friends in the ecosystem, we see people from all organizations — IBM, Amazon Web Services, Microsoft, and Google are all here hoping to make their platform the most compelling place to run Pivotal Cloud Foundry and Spring-based workloads. It's great to see my friends from all these organizations! Friends like Erin Schnabel, Billy Korando, and Pratik Patel from IBM...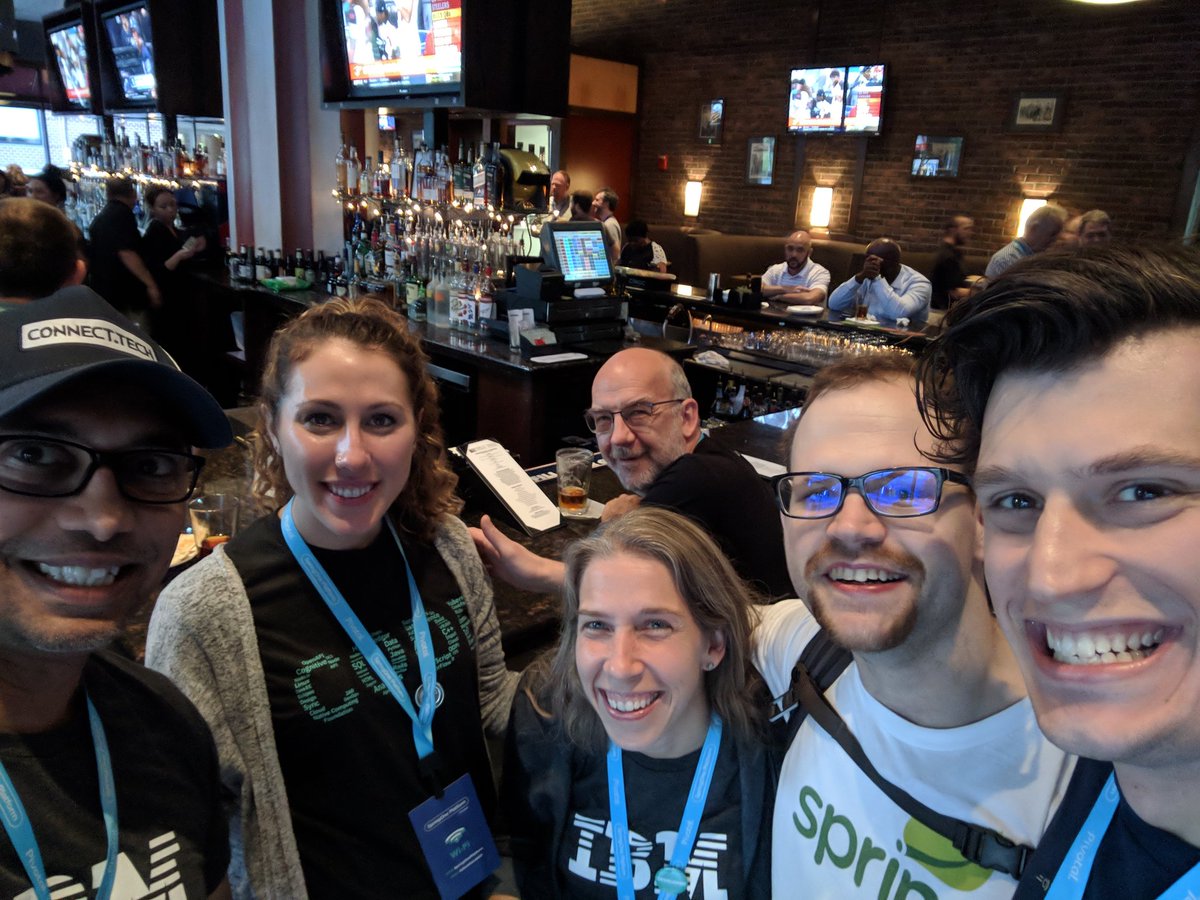 …and my friend Ray Tsang from Google and Bruno Borges from Microsoft!
It's nice when you can reunite with old colleagues who are now ecosystem partners and friends — it was amazing to see the former VMWare and Pivotal alum Mark Chmarny (left) representing Google's KNative efforts today!
It was also great to see former SpringSource colleagues and friends, Rod Johnson (creator of Spring) and Christian Dupuis, representing Atomist, the new continuous delivery sensation that's sweeping the nation!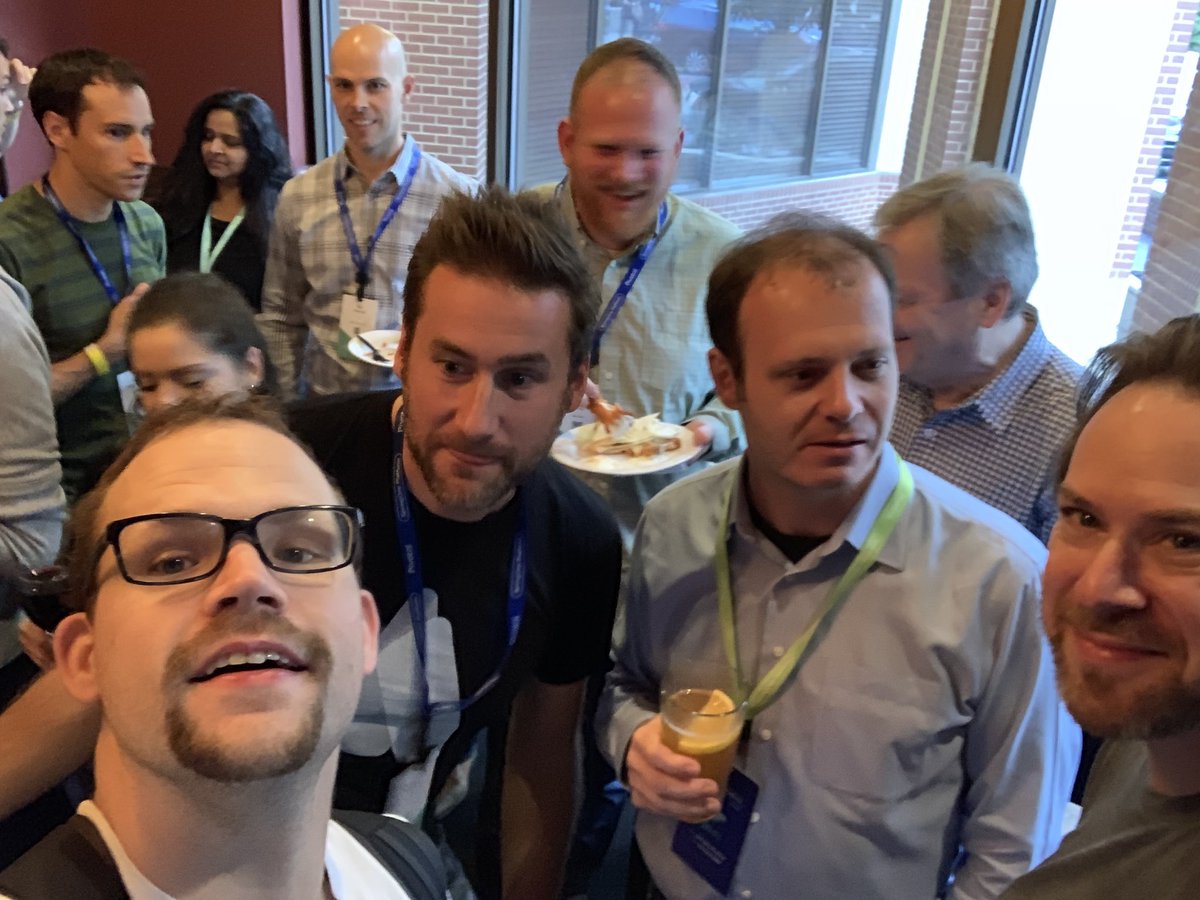 I had fun MC'ing this morning's keynote with Pivotal legend Dormain Drewitz!
It was crazy fun sharing the stage with some of the best in the business, including the Spring team's own legends, Spring co-founder Juergen Hoeller and the good Dr. David Syer.
Life Tip: find yourself some friends who like you enough to take a selfie with you while 3000+ ppl are in the room watching and waiting, while there are countless thousands more watching on the live stream! #springOne

I love my @springcentral fam: LTR dr. @david_syer and @springjuergen
Speaking of the good Dr. Syer, I love this pearl of wisdom (among the thousands) from his keynote this morning:
I am so grateful that my buddy Matt Raible and I managed to finish a crazy 75+ printed pages of blog content just in time for the big show! Cheers, buddy! We did it!
At SpringOne Platform, anything is possible! The Spring team is geographically dispersed, so it's great to be able to catch selfies with a plurality of any given team all in the same venue! Here, I get selfies with three members of the Spring Security team:
It wouldn't be a world-class event if, in addition to seeing old friends, we couldn't make new ones.
Neha Narkhede, co-founder and CTO at Confluentinc and co-creator of Apache Kafka, absolutely killed it this morning in her keynote address at the conference. What a legend! What an amazing speaker and an amazing technologist!
It means everything to us to see our customers thriving. It was amazing to see DICKS Sporting Goods take the stage today to share their digital journey:
I had the privilege of introducing DICKS Sporting Goods so I thought I'd dress the part. I even went to a store in South San Francisco this weekend and got my attire just for their big debut!
A huge part of the value of SpringOne Platform, for those of us at Pivotal as well as the larger ecosystem, is just getting the chance to see the legends in our ecosystem that changed the world. I'm a big James Watters fan. He's a big reason why, as a company, we all get out and work as hard as we can for our customers. He's shown us, always leading by example time and time again, that if we focus on the customer and their desired outcomes, good things can happen. Rock on James! #GOAT
For every photo or moment that I've shared here, there are a thousand other ones I haven't shared. It's been an INSANE 24 hours since the show started in full swing, and we've got miles to go before we sleep!
So, without further ado, let's get to this week's amazing, release-packed roundup!
Spring Framework
Spring Cloud
Trending
Managing Data Residency, the Demo

What Is React? A Complete Guide

Introduction To Git

Authorization: Get It Done Right, Get It Done Early