This Week in Spring: Welcome Java 11 and Spring Boot 2.0
DZone 's Guide to
This Week in Spring: Welcome Java 11 and Spring Boot 2.0
From FaaS to Spring Tool Suite 4, there's plenty of Spring-related news this week. But let's start off by talking about the arrival of Spring Boot 2.0!
Join the DZone community and get the full member experience.
Join For Free
Hi, Spring fans and welcome to another installment of Spring Tips! This is a super exciting week! Spring Boot 2.0 is coming! Keep your eyes on the Spring Initializr or you'll miss it!
Today I was at the Okta Iterate conference talking to developers who are using Spring and Okta, thanks to my buddy Matt Raible. High point? I got to meet Jeff Atwood, the co-creator of Stack Overflow!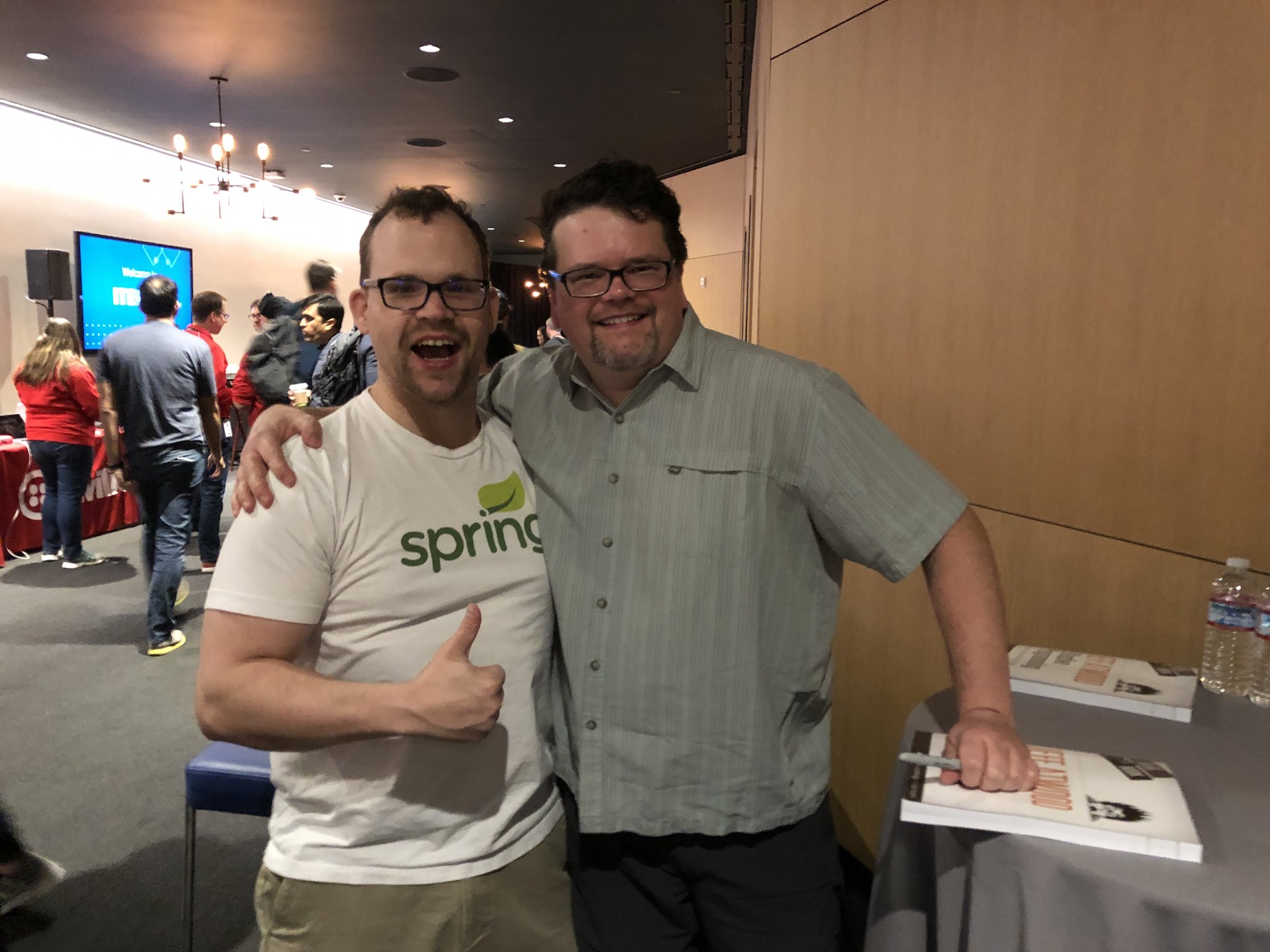 Tomorrow, I begin a whirlwind tour over the next two weeks. First, it's off to Glasgow, Scotland; then Sydney, Australia; then Dubai; then Bangalore, India (for Agile India 2018); and then it's off to Boston, Massachusetts for the SpringOne Tour event on March 13th. If you're in any of those places, don't hesitate to reach out! I'm elated to see and hear from you!
Topics:
faas, java, java 11, riff, spring boot 2, spring tool suite 4