Tinder Hack Emphasizes the Need for Mobile Device Management
Tinder Hack Emphasizes the Need for Mobile Device Management
A recent Tinder hack emphasizes the need to improve mobile device management. Check out this post to learn more about device management, security, and social engineering.
Join the DZone community and get the full member experience.
Join For Free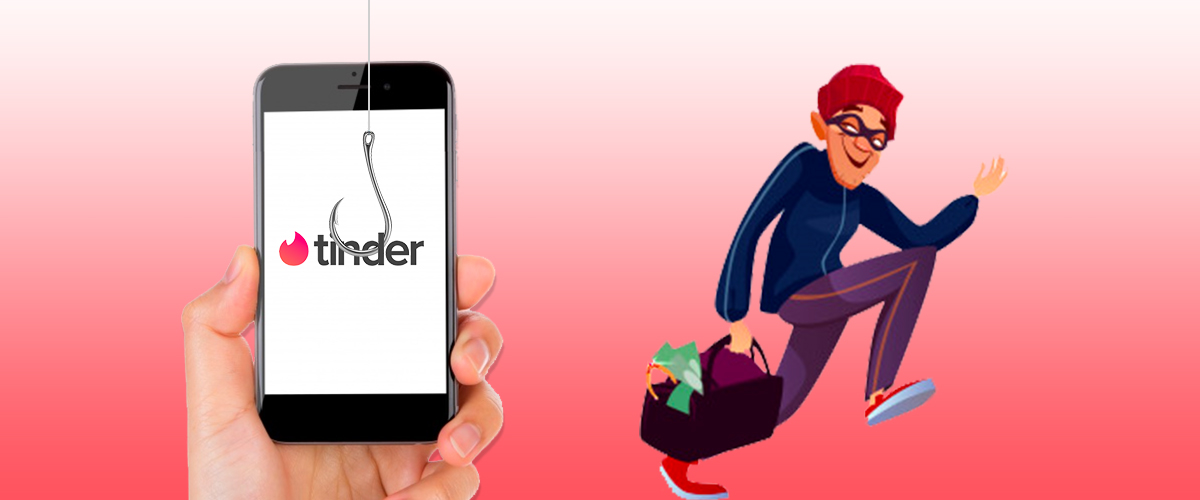 While security professionals are busy protecting enterprises against DDoS attacks, ransomware, and application vulnerabilities, another type of cyberthreat has proven arduous to overcome — social engineering attacks. One of the latest cases of social engineering sounds like something straight out of a James Bond movie, filled with expensive jets, military secrets, and even a dating app. Let's discuss the F-35 data leak to understand what happened and see what this attack can tell us about mobile device management.
What's the Buzz Around the F-35 Data Leak?
The UK's Royal Air Force (RAF) purchased four F-35 fighter jets back in June, attracting the attention of hackers looking for more information on this costly purchase. At some point after the F-35 announcement, unknown hackers kick-started a social engineering attack by hacking into an RAF airwoman's Tinder account.
Once hackers had access to her account, they used the airwoman's Tinder profile to communicate with another RAF staff member in an attempt to trick them into disclosing information on the F-35s. According to sources, this social engineering attack only disclosed a small amount of information, none of which revealed anything about the F-35s. Fortunately, RAF was able to stop the attack soon after the airwoman reported the hack.
Avoiding Social Engineering Attacks
Large organizations, and especially government entities like RAF, usually have outstanding cybersecurity procedures. That's one reason hackers likely resorted to using social engineering to try to steal data from RAF. The only real cure for social engineering attacks is employee education and good cybersecurity awareness, but enterprises can reduce the impact of social engineering attacks by implementing proper security controls. If an employee ever faces a social engineering attempt, mobile device management may help ensure your corporate data doesn't make it into the wrong hands.
What Is Mobile Device Management?
Mobile device management (MDM) allows IT administrators to enforce customized security policies on mobile apps. In the case of a social engineering attack, the mobile security options below can be critical.
Remote Wipe
If you fear an employee has fallen victim to a social engineering attack, you can remotely wipe any corporate data from their device to decrease the chances of a data leak. You don't even necessarily need to wipe their entire device; most mobile device management tools let you choose between a full or selective wipe. Outside of social engineering attacks, performing a remote wipe is crucial if an employee loses their mobile device.
Content Management
Mobile content management (MCM) allows you to make sure documents are only accessible from trusted enterprise apps. That means you can prevent third-party apps from accessing or backing up distributed documents. You can also force employees to open email attachments using only managed applications. For example, once you've enabled document management, an employee won't be able to share an official document through their personal WhatsApp account on the same device.
More Security Controls
Any security expert knows that social engineering attacks don't necessarily happen in a vacuum. In the case of this F-35 data leak, attackers also used some sort of hacking method to compromise the RAF airwoman's Tinder account before carrying out the rest of their attack. However, hackers could have just as easily used malicious code deployment or some kind of app vulnerability to accomplish their mission.
It's up to IT professionals to protect their enterprise from as many security loopholes as possible. Application vulnerabilities are a major attack vector, and, thankfully, a number of MDM features can help keep corporate data safe from these types of attacks as well.
Containerization
Containerization is all about segregating corporate and personal apps on employees' devices. This is especially important for BYOD devices, where you don't want to prevent employees from installing apps on their personal devices. Defining separate containers for corporate and personal apps prevents any malicious personal apps from accessing corporate information.
App Blacklisting
Mobile application management (MAM) can help enterprises prevent employees from installing unwanted apps on corporate devices in the first place. Blacklisting untrusted and unwanted apps helps prevent mobile threats from infiltrating your network and minimizes the risk of data breaches.
mobile app
Mobile device management
Engineering
Hack (falconry)
Data (computing)
Published at DZone with permission of Giridhara Raam, DZone MVB. See the original article here.
Opinions expressed by DZone contributors are their own.