Tips for Achieving Network Security in a Timely Manner
DZone 's Guide to
Tips for Achieving Network Security in a Timely Manner
In this article, we discuss some best-practices for more efficiently increasing your level os network security.
Join the DZone community and get the full member experience.
Join For Free
The number of cyber threats faced by businesses and individual internet users seems to increase by the minute. As such, individuals and enterprises that treat cybersecurity as an afterthought are often prime targets for hackers, data thieves, and malware spreaders.
When such unsavory characters are able to find their way onto private networks, the damage they do can be far-reaching.
People can have large swaths of personal information compromised, while businesses are likely to have important client data and financial documents stolen.
Whether you're looking to secure a business network or a home network, the following tips can help you bolster your digital defenses in a timely manner.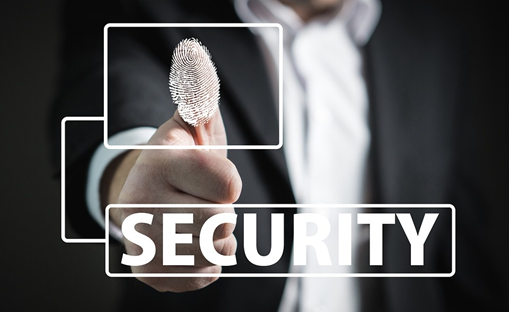 Promptly Install Firmware, Patches, and Security Updates
One of the simplest — and most effective — ways to keep networks secure is installing various security updates ASAP.
Whenever your router has a firmware update or security patch or your operating system makes you aware of a new update, you'd be wise to install them as soon as possible.
These updates are usually created in response to new and emerging viruses, malware, and other cyber threats. The longer you wait to install them, the more vulnerable your network becomes.
Because these updates sometimes take a little while to install, people often elect to put them on the back burner and let them pile up.
While it's true that this can be a minor inconvenience, the additional layer of security you'll receive should prove well worth any annoyance you endure.
Additionally, while operating systems tend to make users aware of newly-available updates, many routers require users to access their respective administration menus to check for firmware updates.
To prevent pertinent security updates from piling up, make a point of enabling automatic updates on your router and operating system.
This will ensure that each update is installed in the timeliest manner possible, enabling you to instantly take advantage of the added security they offer.
You may also like: The Two Network Security Tools Your Mid-Sized Business Needs
Invest in Threat Detection Software
Investing in dependable threat detection software can be a boon to your network security efforts.
For example, the cutting-edge security software from Trend Micro is able to detect and respond to an ever-expanding array of threats in real-time.
These game-changing programs utilize machine learning techniques to identify and block malicious traffic and software.
The right threat detection software can be an invaluable ally in the fight against security breaches and provide network owners with tremendous peace of mind.
Practice Smart Password Management
Smart password management can prove very useful in keeping your network secure. For starters, if your router came with default log-ins, you'll need to change those.
If an experienced hacker is able to identify the type of router you own, getting into the administration menu would be incredibly easy if the default log-ins are still in place. Additionally, make sure that any new users who attempt to log on to your network are required to provide a password.
For best results, your passwords should be completely nonsensical — and therefore impossible to guess — and changed on a semi-regular basis. You should also be very selective about the people with whom you share important passwords.
Business owners should consider imposing consequences on employees who thoughtlessly share network passwords and other sensitive security-related info.
Use Multiple Authentication and Encryption Methods
When it comes to home and office networks, you can never have too much security. With this in mind, network owners should take advantage of the many readily-available authentication and encryption methods offered by most routers.
In addition to enabling WPA2 encryption, take care to change your network's default SSID to something unassuming. If you wish to keep new users and devices off your network entirely, you may want to consider disabling remote access.
Granted, this means having to re-enable it every time you get a new device and wish to connect it to the network. No security-conscious internet user can afford to overlook vulnerabilities in their respective networks.
With a plethora of cybercriminals just waiting to open the floodgates, network security should be among the foremost priorities of every person who values online safety. Despite the ever-increasing number of threats facing modern internet users, achieving network security doesn't have to be an uphill battle.
Utilizing the security measures discussed above can help ensure that any networks you oversee enjoy around-the-clock protection.
Further Reading
Topics:
network security ,cyber security ,password security ,authentication ,enterprise security
Opinions expressed by DZone contributors are their own.
Security Partner Resources