Tools and Frameworks for Faster Front End Testing
DZone 's Guide to
Tools and Frameworks for Faster Front End Testing
Learn more!
Join the DZone community and get the full member experience.
Join For Free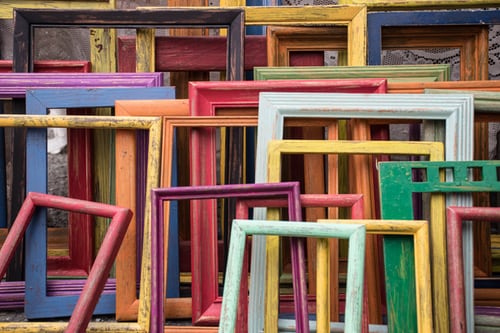 Tools and frameworks, just for you!
In every web app, the frontend is the face of the application that is visible to users. It includes the graphical user interface, functionality, and usability of the site. If the front-end is not working properly, you will not be able to earn potential users for your website. That's why performing frontend testing for your web app is very crucial.
You may also like: What Is End-to-End Testing?
Frontend testing of a web app includes testing the functionality, user interface, and usability of the application. The primary goal of front end testing is to make sure that the frontend is defect-free even after continuous updates. Some other reasons that require front-end testing include:
Changes to JavaScript files that often make the frontend non-functional.
CSS Regression testing, which can break the frontend layout when minor changes are applied to CSS.
Performance checks.
Frontend testing is not that simple as it seems to be. There are many challenges faced by testers while performing frontend testing. That's why they take help from testing tools and frameworks. In this article, we are going to talk about a bunch of useful frontend testing tools and frameworks that make the testing process faster.
1. Jasmine
Jasmine is amongst the most prevalent frontend testing frameworks that are widely suggested by Angular for developer use. It is a behavior-driven development framework that can be used to test the JavaScript code. Not only that, but it is also the oldest framework with most resources and community support. It comes with a clean syntax that helps developers write tests quickly. Also, it doesn't depend on any other JavaScript frameworks. With the Jasmine framework, you can execute frontend testing very easily and quickly.
2. LambdaTest
Cross-browser testing is one of the essential parts of a web app that ensures its functionality and compatibility across various browsers, operating systems, and devices. Performing it manually is not that easy. Therefore, testers can opt for LambdaTest that is popularly known for providing faster automated cross-browser testing of web apps. LambdaTest provides support across more than 2000 browsers, OS combinations for web apps, so testers can quickly test their web app from on single system.
Moreover, it doesn't require much configuration to set up, you just need the URL of your site, and then select the specific browser, OS across which you want to perform cross-browser testing. Also, it comes with various features like real-time testing, screenshot testing, record, and playback features with external Chrome extension and WordPress plugin.
3. Jest
Jest is another JavaScript testing framework that is inspired by Jasmine. In fact, it has become the number one testing framework on GitHub with 22,000 stars. Jest is developed and maintained by an experienced team at Facebook. What makes this framework most popular amongst developers is that it requires zero configuration, which makes it simple and easy to use.
Apart from that, Jest has a convenient and clear-cut user interface, which makes it perform even much better. It goes with spies and mocks to build test globals by default. Moreover, it also offers snapshot testing and transports them with a built-in test coverage tool. Beginners who want to begin with frontend testing should opt for the Jest framework as it is incredibly fast.
4. Selenium
Selenium is a widely used and open-source frontend testing tool, which is helpful in end-to-end testing of a web app across multiple browsers and platforms including, Mac, Linux, Windows, etc. In fact, it's a testing suite that consists of four different frameworks, amongst which Selenium IDE and Selenium WebDriver are used the most. It allows testers to write tests in various programming languages, such as Java, PHP, C#, etc. because it supports almost every programming language.
Selenium comes with a simple and intuitive interface that makes it even more compatible for testers to use it, as they can execute tests at a fast speed. Also, it provides extensive features that are not available even with some of the paid frameworks, such as record and playback feature for writing tests without the need to learn Selenium IDE.
5. Karma
If you are looking for a framework that is ideal for running tests in your browser or browser-like environments, then Karma is the ideal option for you. It is considered as a general use case frontend testing framework, which is well-liked amongst frontend testers. It offers 24/7 support for continuous integration frameworks, such as Jenkins and Travis.
With the Karma framework, you can even run tests on real devices or a headless phantomJs instance. What's more interesting about it is that you can describe your tests with Mocha or Jasmine if you are Karma as your testing framework. Also, you can choose to run tests remotely either from your terminal, IDE, or using services like LambdaTest.
6. Mocha
Right now, if there is a framework that is ruling the frontend testing market, then it is Mocha. The reason behind its popularity is its integration with mocking, third-party assertions, and spying tools, such as chai or enzyme. Apart from having a huge network, Mocha has well-established options with excellent documentation.
It is compatible and highly flexible, as it can be used with many extensions. Though some users have started moving to Jest from Mocha, it is still the most used testing tool. Also, the community support for Mocha is enormous, and the external resources on using Mocha and its use cases are endless.
7. Needle
Needle is specially used for the testing of CSS. It ensures that the visual elements of your web app like fonts/CSS/images render correctly with screen size and various devices. It takes screenshots of certain portions of your site, and then compare it with good screenshots. You can compare the expected results with the current results to analyze the functionality of your web app. Also, it allows testers to evaluate CSS values and the position of HTML elements.
8. QUnit
QUnit is a unit testing framework for JavaScript applications; it was initially developed for testing jQuery, jQuery UI, and jQuery Mobile. Testers started using JavaScript code, which made it famous amongst frontend testing frameworks. QUnit provides support for client-side environments in web browsers and server-side. Also, it is no different than other unit testing frameworks like Junit, but it allows you to use features that JavaScript provides, and even help testers to test their code in the browser like exception handling.
9. YSlow
Apart from the visualization, it is essential to check the performance of your web app, and YSlow is the best tool when it comes to the performance testing of web apps. It examines the performance of a web app by evaluating all the necessary components on the page, including JavaScript components. It even helps testers to measure the page's performance and provide valuable suggestions for them.
Apart from the above testing frameworks and tools, there are other frameworks as well, like AVA, Cypress, Chai, Test Cafe, etc. that can be helpful in frontend testing of web apps.
Conclusion
The appearance and functionality of your web app make a significant impact on your site traffic. If the site is not compatible and lacks some components, then users might not revisit your website. Therefore, it is crucial to test the frontend of your site, which includes all these elements. Frontend testing involves a lot of work, which cannot be done manually. Thus, we recommend the best frameworks and tools to be used for faster frontend testing of your web app.
Further Reading
All You Need to Know About End-to-End Testing
End-to-End Testing Tutorial: Learn in Three Minutes!
Topics:
frontend testing ,cross browser testing ,cross browser testing tool ,testing tools ,software testing ,testing frameworks ,visual testing ,performance
Opinions expressed by DZone contributors are their own.
Performance Partner Resources